Restaurants everywhere have taken a huge hit during the pandemic, and our local eateries are no different. Infernos Brick Oven Pizza in Tumwater experienced its fair share of difficulties over the course of the last year, and they are grateful to be coming out the other side. Though the struggles may be far from over, owner Clint Owen is hopeful that with his exceptional team and community support, Infernos Pizza will resume as the busy hot spot it was before 2020.
Infernos Pizza was started 15 years ago in Tumwater and still remains in its original location. Clint and his brother, Brad LaRue, were each running their own respective businesses. At the time, Clint owned Port of Subs by the Fred Meyer in Tumwater and Brad served as the regional manager for a local Pizza Hut. "Tumwater had been asking for a local restaurant to be opened," Clint recalls. "It seemed like a good idea to invest in my family to open up a local pizza place." Together they have strived to provide a quality experience with their delicious dishes and exceptional service.
Infernos Pizza in Tumwater saw such great success that the brothers expanded and opened a second location in Lacey. Even through various ups and downs, the restaurants were both becoming quite popular within their respective communities. This last year, however, brought new challenges that were harder to overcome than before. "This has been the hardest couple years of our family's life," Clint shares. "We lost 90% of our staff, and the people still working here have been covering hugely just to take care of our community."
Clint cannot express enough gratitude for the staff that were able to stay on. His three managers, Sarah, Naomi, and Dawn have jumped in and taken care of whatever is asked of them to keep the restaurant running. From cooking and dishwashing to hosting and serving, these ladies have been helping out in every way they can. "They have been with me a long time," Clint says. "We are a family business, and they really treat it as their own restaurant. Their pride has been great." Staff are hugely important in any business and Clint feels so fortunate to have had his team supporting the restaurant every step of the way.
Infernos Pizza had luckily signed up with food delivery services like GrubHub and Uber Eats prior to the shutdown, so they were able to shift gears to begin offering delivery and takeout service without much trouble. Even with this new service, restaurants were being stretched thin financially and times were very tough. Luckily, there was financial relief awarded to restaurants to help keep them operational during the downtimes. "It has been a great help to us," says Clint. "It kept us open." Clint is so glad they had these tools and resources to help them continue serving the community and employing their longtime staff.
Now that guidelines have been adjusted, Infernos Pizza has resumed dine-in service at limited capacity. Clint and his staff always put their customers first, and they want everyone to feel safe when they are dining in. During their closures they worked diligently to make sure their restaurant would be a safe and clean one to return to. "We remodeled our facilities and sterilized them top to bottom," says Clint. "We took advantage of that time to clean, clean, clean." They are hoping to expand capacity once they can bring on more staff to accommodate more diners. The pandemic unfortunately jolted many restaurants workers out of a job and into new careers, so the hiring market has been slim. Clint hopes that as things continue to open up that these workers will be drawn back to the industry and will come be a part of his wonderful team.
Infernos Brick Oven Pizza in Tumwater is a testament to the resiliency of our local businessowners, and without them, our community would not be the inviting, vibrant place that it is. "Over the last 30 years, we have made it through difficult times with the support of our community and our excellent staff," Clint says. "I am so thankful for their continued support."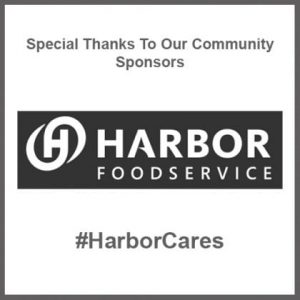 If you are looking for a great place to have some hot wings or a delicious brick oven pizza, Infernos is the perfect spot. Whether you decide to dine in or order online, the gourmet Italian classics and family recipes at Infernos are sure to satisfy.
Infernos Brick Oven Pizza
111 Tumwater Boulevard SE, Tumwater
360.528.2131
Sponsored