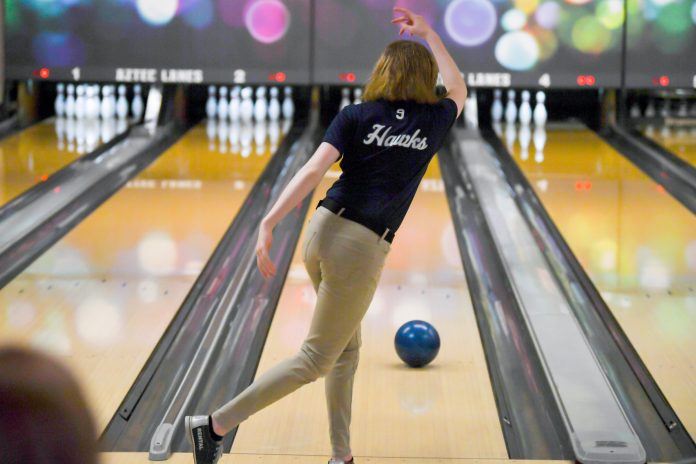 Submitted by North Thurston Public Schools
Season Three of the modified WIAA sports season has begun and saw the North Thurston girls bowling team defeat River Ridge Thursday, May 13, 2021 at Aztec Lanes in Lacey.

North Thurston (3-0, 3A SSC) returns eight girls this year including four seniors, and defeated River Ridge three games to zero in a modified bowling season match. Match play sees teams only using four lanes instead of the usual five lanes along with shortened matches. Girls bowling is usually a winter sport but was moved to Season Three along with other close contact sports including wrestling, gymnastics and basketball. One other change is no family or fans are allowed at the bowling matches.

North Thurston coach Adam Brandenburg was pleased with his team. "The fact that we are out to get to bowl this year is fantastic, stated Brandenburg. "So far it has been a great season. The girls have been resilient and the fact that the girls get to get out, have the social and emotional connections and do something they love and are good at is a huge positive."

River Ridge (0-3, 3A SSC) head coach Troy Sparling has seen a lot of positives in the eleven girls on his team. "We are kind of rebuilding the program as we go this year and developing the team and improving bowling skills, remarked Sparling. "My co-coach Renee Pittelkau and I are proud of how the girls have done this year. We went to Yelm earlier and it came down to just the end and we just can't say enough on how much improvement they have shown."

North Thurston hosts Capital Tuesday, May 18th and River Ridge takes on Timberline next Thurston in League play. North Thurston, Timberline and River Ridge all host games at Aztec Lanes in Lacey.