Submitted by South Sound GREEN
In the face of COVID-19 and recent stay at home order, parents and guardians may find themselves looking for activities that not only keep students engaged, but also provide information about local environmental science and concerns. In our South Sound GREEN Home-Based Science Project series, we will introduce and demonstrate various hands-on and at-home activities for children of all ages to do either indoors or outside!

This time, we're learning about climate change and offering an opportunity to participate in a science and art project!
Climate Quilt
Grade Level: 4th-12th
Materials
All of the materials will be provided upon request – learn how to get your materials below!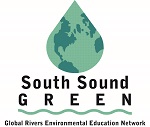 Background
Did you know that Thurston County recently passed a Climate Mitigation Plan? This plan will lead to a significant reduction of greenhouse gas emissions in the county over the next few decades, and also includes a declaration of a climate emergency. Even though the impacts of climate change are not always obvious, humans need to act fast to help the planet. Some of these changes can be made by larger organizations, like cities and counties, while others need to happen by individuals!
Like we discussed in our Climate Controllers activity, climate change is a broad term that describes how changes to the Earth's atmospheric conditions as a result of human actions can alter a location's climate patterns. These actions include the release of greenhouse gases like carbon dioxide and methane, which trap heat inside Earth's atmosphere just like a greenhouse traps heat. Reducing how much humans use cars, planes, and shipping vessels can also reduce greenhouse gases, which is important for keeping Earth's temperature cooler. And it's not just about temperature – climate change can affect weather patterns, sea level rise, and extreme weather incidents.
Choosing to ride a bike instead of driving and choosing to eat vegetarian (meat production negatively contributes to climate change) are great changes you can make to your daily lifestyle to help improve your carbon footprint, or the amount of carbon that an individual is releasing into the atmosphere. But another great way to help with climate change is to show support for the cause and encourage others to do their part to help the planet as well. This month, the Thurston County Stream Team and City of Olympia are working to put together a citizen science and art project to bring local residents together and express how Olympia (and the rest of Washington State) can help with climate change! This project is called the Climate Quilt Exhibit, and we're looking for students to help create this quilt!
Procedure
The Climate Quilt Exhibition is a citizen art project designed by local artist Carrie Ziegler, whose work you might have seen downtown (for example, the mural outside the Puget Sound Estuarium!). This project is a little different than our normal ThurstonTalk Home Science Activities, because there are a few specific directions – but you'll still be able to be creative!
All of the materials and instructions are provided by the Thurston Stream Team below. Take a look to find out how to get your materials and participate!
How the Climate Quilt will work
There will be two quilts consisting of 15 squares each measuring 48''x80'' when finished. If we do not have a total of 30 participants, then the finished quilt size will be smaller. Each quilt will have a bold, black outline of a background image. Your painting will fill in the rest of the quilts color. The focus will be climate impacts and solutions, reducing our individual carbon footprint and lowering our emissions.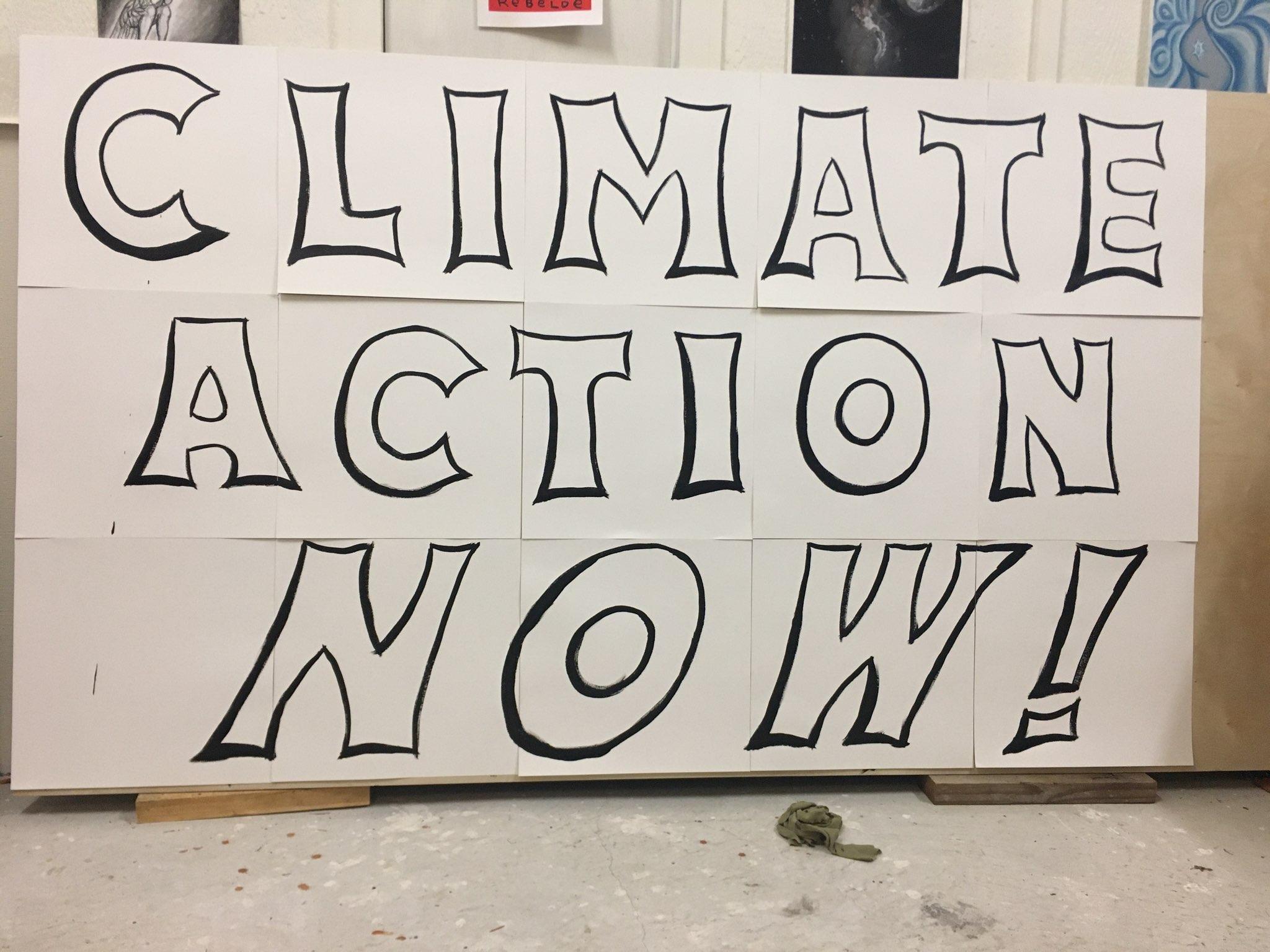 The quilt square you will receive will be a blank, white 16"x16" art paper square. Each quilt square will be numbered on the back and some will have the background outline. Artists will paint their designs around, NOT OVER the outline design. We will NOT be using black in our painting to better show the background design.  Squares will be reassembled, like a puzzle when completed.
Each participant will receive one 16"x 16" art paper square, two paint brushes and a set of 12 – 12-ounce acrylic student grade paints. If you have your own brushes and acrylic paints, feel free to use them!
Pick up date for supplies: Starting March 1
Where: Olympia City Hall located at 601 E 4th Ave, Olympia
Time: Mondays thru Friday between the hours of 10 a.m. and 3 p.m.
Deadline for completed quilt squares to be returned: March 22nd
Contact Michelle mstevie@ci.olympia.wa.us if you need other accommodations
For more information visit the Stream Team website.
Vocabulary
Carbon Footprint: The amount of carbon that an individual is releasing into the atmosphere.
Climate Change: A broad term that describes how changes to the Earth's atmospheric conditions as a result of human actions can alter a location's climate patterns.
Keep Learning!
South Sound GREEN (Global Rivers Environmental Education Network) is a watershed education program in Thurston County that educates, empowers and connects thousands of local students in watershed studies annually. Through South Sound GREEN, participants engage in science and engineering practices related to water quality in South Sound. For more information, visit South Sound GREEN website.