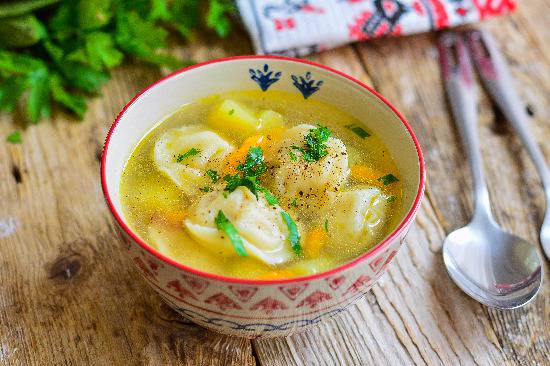 Soup's on! Whether it is a bowl of chicken noodle soup or a hearty cup of old-fashioned tomato, you don't have to be sick to get some nurturing like this. After a cold rainy day, quick access to an order of takeout soup can help bring your evening to a warm close. Commutes from Tumwater to Yelm, from Lacey to Olympia or a long day working remotely can make cooking a chore. Instead, opt for takeout soup! Here are a few places to find soup for takeout in Olympia and surrounding areas.
Masonry Cafe
105 East Yelm Avenue, Yelm
360.400.0522
During fall and winter, the Masonry Cafe offers two soups, one with protein and one without. All soups are made from scratch. The scratch made soup of the day varieties will beckon the hungry to get some to go for dinner: vegetable beef, market vegetable or maybe chicken noodle. Traditional tomato soup and a unique smoke salmon chowder are also frequent Masonry soup delights. What's a bowl of soup without bread? Gluten free bread and butter can also be added to your order. You will want to walk away with more than soup though. The cafe also has ready to-go salads, pastries and fudge.
Don Juan's Mexican Kitchen
On the corner of Old Highway 99 and Sussex Avenue, Tenino
360.264.8226
Don Juan's Mexican Kitchen's Aztec soup is made with organic broth and roasted tomatoes, and chicken can be added. As you dip your spoon, you can see that the corn tortilla chip strips, chunks of fresh avocado and cheese were added just at the right time to be warm and fresh. The tortilla soup smell will reach your nose as soon as you get the takeout order in the car.  Be sure to order it with a side of guacamole and chips. Don Juan's guacamole is a real treat, and their warm chips with just enough oil and salt will make you wish the bag was bottomless.
Mel O'Soup
Olympia
360.789.2238
Mel O' Soup is available at the Olympia Food Co-op and online through the Olympia Farmers Market. Bodacious coconut curry, garlic and greens, Dianne's borscht and luscious sesame potato are in the line-up. These little pints of soup are free of gluten, soy, corn, salt and night shade. This is a takeout soup to heat up on the stove when you walk in the door as well as one to save in the fridge for that rainy day hankering.  Each soup comes in a homey glass, pint jar that you can keep, donate, trade or sell back to Mel O'Soup.
Blue Heron Bakery
4419 Harrison Avenue Northwest Suite 108, Olympia
360.866.2253
Want an early dinner? Bakeries rise and retire a little earlier, so pick this one up before the afternoon is over. Blue Heron Bakery has a soup-of-the-day with a rotating menu. A quick call to the bakery will divulge its identity. They typically have one vegan and one meat or dairy soup, and all are gluten free. Some of the popular vegan soups include roasted tomato, roasted tomato red pepper, roasted squash and shallot, and a lentil. One popular soup that includes meat and is their traditional beef based French onion with cheese and house-made croutons on top. They also make a split pea and ham, white bean and ham, a chicken with wild rice and a beef chili. The broccoli and cheddar has had a turn at topping the popularity chart. Pick up some freshly baked bread and pastries while you're there.
Rush in Alaskan Dumplings
205 Fourth Avenue East, Olympia
360.943.1434
For borscht and chicken soup, the Rush in Alaskan Dumplings restaurant in Olympia has authentic dishes. Their borscht includes meat and potatoes as well as carrots, cabbage and beets. It has tomato pasta, garlic, dill weed and laurel leaves. When ordering chicken soup, choose which type of dumpling you would like, and a whole 12 will be in your soup. Along with dumplings are carrots, celery, chicken broth and onions, seasoned with salt and pepper. Check their menu for all their dumpling varieties, desserts and drinks.
Pellegrino's Italian Kitchen
205 Cleveland Avenue, Tumwater
360.709.9020
Passing through Tumwater on the way home? Pellegrino's Italian Kitchen has a meatball minestrone, made with hearty veggies like carrots, celery, onions and of course meatballs. If you are passing by on a Friday, and only on a Friday, that is when they feature clam chowder.