On March 31, 1909 a sad procession left the Old State Capitol (now home to the Office of Superintendent of Public Instruction) in downtown Olympia. Led by a military band and several companies of the Washington National Guard, the group headed to Tumwater's Masonic Cemetery two miles away. Hundreds gathered to watch a hearse pulled by six grey horses pass by carrying Governor Samuel Cosgrove's coffin. He had only been governor for two months, only one day of that in Olympia.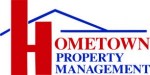 Samuel Goodlove Cosgrove was born April 10, 1847 in Tuscarawas County, Ohio. Growing up on a farm near Defiance, he left home early as his father opposed his son's educational and career ambitions. Cosgrove soon joined the Union infantry, serving in the Civil War. In 1873 he graduated from Ohio Wesleyan University.
Cosgrove became principal and teacher at Brooklyn High School in Brooklyn, Ohio (near Cleveland.) On June 28, 1878 he married one of the students, Zephorena "Zeffie" Edgerton (1858-1949), at her graduation ceremony. The couple had three children: Howard (1881-1936), Elliot (1883-1958) and Myrn (Kinnear) (1885-1963).
After leaving teaching, Cosgrove had a varied career. The family lived in Nevada and California before moving to Pomeroy, Washington in 1882/1883. Setting up a successful law practice, Cosgrove became active in politics. He was elected prosecuting attorney and president of the School Board. He even served as the town's mayor for five terms.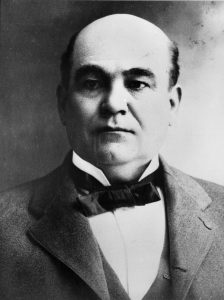 Cosgrove became active in state politics. His ambition was to become governor. In 1892 he lost the Republican nomination for the office to John McGraw. Not bitter, he gave a two-hour speech in support of McGraw and the party in Sprague.
Cosgrove did not give up. In 1907 he wrote the Walla Walla Evening Bulletin that in regards to political rumors he was "absolutely ignorant of each and every allegation therein contained, except that part which says 'Cosgrove wants to be governor.' To this allegation I plead guilty."
He carefully planned his campaign for governor. Cosgrove even visited Olympia on September 18, 1907, drumming up support. This time he was selected the Republican candidate.
However, Cosgrove soon became ill. By July 1908 it was clear that he was in poor shape to be running a campaign, but he was determined to continue. He was eventually diagnosed with Bright's Disease, a kidney ailment. A month before the November election Cosgrove was so ill he had to return home in Pomeroy (though he stopped in Olympia on the way).
Cosgrove won the election and he issued a statement from his home thanking voters. However, his condition had deteriorated. Doctors recommended he travel to southern California. He left for a sanitarium in Paso Robles about a week after the election.
The governor-elect's health remained precarious and there was serious doubt on whether he could return for the inauguration. He was not allowed to eat any turkey or plum pudding for Christmas. This must have been a major disappointment for a man who liked to dress as Santa and even had temporary household help hang up stockings. He did issue a special message to the public: "Christmas greeting to the people of Washington. In body I am in California, in mind with the people I expect to serve."
Indeed, on January 27, 1909 Cosgrove was sworn in as Governor. Taking the oath of office in California had been deemed as questionable constitutionally, so he took an express train to Olympia. Some wanted the ceremony to be held in his private box car, but he wanted a public ceremony. The ill and emotional governor-elect was helped to the speaker's rostrum to massive applause.
Cosgrove then stood to give a 15-minute speech. Apologizing for his brevity, he asked for a leave of absence until he recovered his health. Then, "Because I may not be with you again, there are some matters of legislation to which I wish to call your attention." He advocated for a local option bill, modifications to direct primary law and for a committee to investigate freight rates.
After he was sworn in, Cosgrove's first official act as governor was to appoint his son Howard as his personal secretary.
The Governor returned to California the next day. His health seemed to improve and he kept in contact about governmental matters. In February he congratulated the state house of representatives for passing the local option bill. Late in March Howard announced that his father would resume his duties in Olympia by May 1.
Thus it came as a shock when the Governor died March 28, 1909. A funeral for him was held in the state capitol on March 31. The public flocked to pay their respects to Cosgrove where he lay in state in the rotunda. A military service followed in the house chamber before the coffin was taken to Tumwater's Masonic Cemetery. He was buried near the Soldier's Monument.
Samuel Cosgrove was a determined man. Although he was technically governor for two months, he is popularly known as the "governor for a day," since he was only active in office for a single day. One wonders what he might have accomplished if he had lived longer.