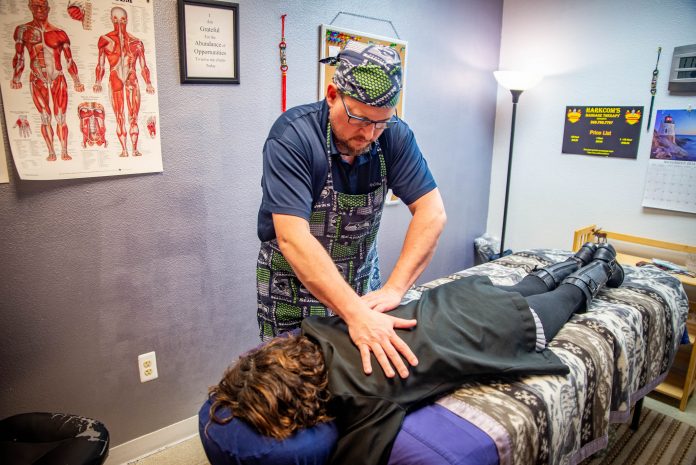 More important than ever, self-care can help to diffuse tension from everyday stress, while also nurturing mental and emotional well-being. A break from the demands of everyday life, a spa day at Merle Norman Cosmetics, Wigs, and Day Spa in Lacey allows for an extra dose of relaxation and calm.
"During this time, we are all more stressed out because of the limitations that we've been put under," says Madelin White, owner of Merle Norman Cosmetics, Wigs, and Day Spa. "And during these stressful times, I believe people should still take time to care for themselves. They need to."
Whether it's taking an hour to unwind during a massage, having fun with a vibrant eyeshadow look, or trying out a new hair style, the Merle Norman team is in the business of helping people to feel their best. During this time, Madelin is taking every precaution to keep spa visitors safe and healthy, while also creating an environment for pampering.
"Of course, be careful," explains Madelin. "But also take the time for a massage, where you're going to be protected. Take time to get your hair done in a safe way. Anything to give yourself an outing and come into a place like Merle Norman, where we can try different colors and talk about skincare."
Especially for busy moms, Madelin says creating time for self-care is essential to juggle the stressors of everyday life, from work, to supervising online learning. At a time when responsibilities are multiplied, taking a break for a little bit of fun can make all the difference.
"Right now, mothers are trying to not only find a balance between being their own person and being a mom; they're also having to be the teacher," says Madelin. "Here at Merle Norman Cosmetics, Wigs and Day Spa, you can be yourself while trying new makeup, getting a massage or doing something new with your hair. It's hard to take a break for yourself sometimes, but we're able to help with that in so many different ways".
To learn about Merle Norman products and services, visit the Merle Norman Cosmetics, Wigs, and Day Spa website.
Sponsored