I think we can all agree we have seen our community pull together in the most tremendous ways over the last few weeks. The Coronavirus outbreak has disrupted just about every industry, to some degree, and organizations and community members are finding creative ways to help stimulate the economy and keep everyone afloat. Farmers are no exception. In response, The Thurston Conservation District partnered with WSU Extension, Thurston Economic Development Council, and the Community Farm Land Trust, to establish the Farmer's Basket as a way to connect local farmers to local consumers.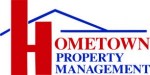 "Conservation districts are local entities that are responsible for helping the residents of their communities manage natural resources," explains Sarah Moorhead and Nora White with The Thurston Conservation District. "What we do is we are able to offer free, educational and technical assistance services to the community because we are publicly funded."
With restaurants shutting down and grocery stores buying less, many local farmers are now having to either go direct to consumer for the first time, or are having to ramp up the direct to consumer efforts they already had. Either way, farmers are having to market and sell their products in vastly different ways. "We took this as an indicator that we need to do something for our local food system and the farmers in the area to help them have another avenue of marketing and advertising so that they can keep focusing on production and stewardship," says White.
"This is set up to be approachable for any farmer in the community to be able to sell and market their product to the consumer," adds Moorhead. "Some of these farmers are offering community-supported agriculture (CSA) for the first time, and they are seeing a resurgence in interest in buying local products."
Ann Petricola and Joel Baranick, owner of Ellis Creek Farm, are an example of one company adapting quickly to the events in 2020. They produce salad mixes and micro-greens and have always only sold to restaurants and grocery stores. This is the first year they started offering a CSA. According to Petricola and Baranick, they are seeing an overwhelming amount of support and interest in their CSA. "People aren't wanting to leave their homes, but rather have food delivered," says Petricola. "We don't have a lot of employees and our product doesn't go through a lot of hands, so people can feel safe about it."
The Colvin Ranch as also adapted. "The community can help their local farmers and ranchers by reaching out to see if they're direct marketing or if there are other ways they can show support," says Alex Durney, ranch manager, Colvin Ranch. In adapting to COVID-19 we have launched a new online store with delivery locations to continue serving our customers."
Eat Fresh, Support Local Businesses
Farmers are needing the community more than ever right now, and it's never been more accessible to eat healthy, local food and have it delivered or available for easy-pickup, while also practicing social distancing.
Based on the interest the community has been taking in CSAs, it is clear The Thurston Conservation District, and its partners, are filling a critical gap. Many people are completely unaware that CSAs even exist or how to go about getting one. Based on the surge of support from the community, it is looking hopeful that our local farmers will be able to whether this storm and stay afloat, until the dust settles.
Rachel Taylor-Tuller, owner of the Lost Peacock Creamery, explained they are already operating on thin margins and encourages the community to think carefully about their buying decisions. "Never before have your shopping choices mattered more," she says.
It's in uncertain times that we see just how well we are connected and supported. Rachel expresses that sentiment well:
"At the beginning and end of every day, we are proud and honored to feed our community. Our ability to stick together and support each other is at the heart of why small businesses (small farms among them) matter. We're doing our best to reach out and check on our community, and others are doing the same for us. When all the dust settles, I hope we look around and see a community that has become more closer knit, more empowered to support each other, and stronger than ever."
If you're interested in learning more about how you can support our local farmers and producers, visit the Farmer's Basket website.