You can't keep a good community down. Thurston County business owners channel their energy and creativity to find ways to continue to support their community and employees amidst the COVID-19 pandemic.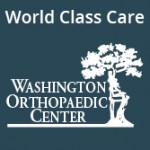 Business owners Annie Evans, founder of Spruce Skin & Wax Shoppe, and Chris Knudson, founder of Well 80 Brewhouse and Casa Mia (Lacey/Olympia) share what they have done to adapt to stay ahead of the curve and make it through the other side stronger than ever.
One of the greatest hurtles a lot of business owners are currently facing is finding ways to survive when their industry relies so heavily on having people in-person. 70 percent of Evans revenue is service-based. Knudson agrees. "We have never done deliveries because Casa Mia has always prided itself on providing an uplifting social experience for the community," Knudson adds.
With the health and safety of their employees and customers the top priority, both owners are getting creative with ways to keep their businesses going. "The creativity needing to adapt and change spawned from the driving force to maintain customer-centricity and be able to continue to support my valued employees," shares Evans. The biggest change she made was creating an online store for her retail products, which she did in less than 48 hours.
Her quick thinking will allow her customers to still be able to get what they need. "Think about how your customers are feeling and think about what's going to make them happy," Evans said.
Knudson has been facing a similar scenario. For him, he is working to implement an easy-to-use online ordering system and has transitioned everything to curb-side pick-up. "I am doing everything I can to take extra precautions to ensure that our customers' and my staff's health and well-being are protected," Knudson said.
After speaking with both Evans and Knudson, one common theme surfaced: As uncertain as this experience feels, facing it with hope and optimism is the greatest force a business owner can wield right now.
And, there is opportunity here. Utilize this time to set yourself up for better success for when the dust settles. Evans says she is taking advantage of the down time to develop and execute better and more robust marketing strategies that will prove most valuable moving forward.
Thurston County is a strong community that comes together when times get tough. Evans and Knudson are seeing this in full-force with the unexpected support and encouragement from their community.