Spring is in the air and some are about to catch a new kind of fever: the urge to spring clean! Sweeping up winter's doldrums from a long spell of being relegated inside is no easy task, and spring is a great time to purge and clean up the indoor space as we prepare to spend more time outside. The experts at Maid Perfect, a local cleaning company serving Olympia, Lacey, and Tumwater, know that it's hard to actually clean before tidying up, and know that cleaning and tidying are actually two different things…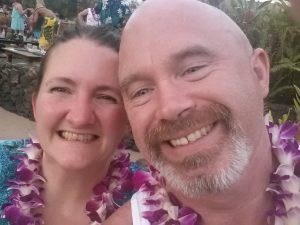 Cleaning and Tidying: What's the Difference?
Getting something truly clean takes grit. It's elbow grease, and scrubbing, and wiping – and repeating. It's usually the dusting, mopping and vacuuming of the chore list.
Tidying is different. It usually occurs before the actual cleaning takes place, and is the fundamental first step in achieving a thorough clean, because it's nearly impossible to clean well in clutter. It is the putting away of objects into their designated spots. Everything has a place and is in its place when tidied.
How to Tidy
Tidying expert, Marie Kondo, is a bestselling author of "The Life-Changing Magic of Tidying Up: the Japanese Art of Decluttering and Organizing" and the star of Netflix's hit show, "Tidying Up with Marie Kondo."
Kondo developed what she's dubbed the KonMari method, where she helps demystify, simplify and ratify the art of tidying. Tidying isn't minimalism. It's just clearing the clutter to make way for a cleaner space. In fact, Kondo says that "Reducing the amount of stuff in our space also reduces the amount of dust, and we actually clean more often."
The KonMari Method has two parts: first discarding and then organizing. It is much easier to purge first to allow for the organization to take shape. Next, tidy by category. Kondo suggests tackling your clothes first, then papers, then miscellaneous, and saving sentimental items for last.
Kondo has a very specific and emotional protocol as part of her method where, when discarding, she asks you to sincerely thank each item for serving its purpose before sending it off. In deciding what stays and what goes, she suggests you should hold each item and see if it "sparks joy."
While this portion of tidying may not be for everyone, Kondo says "Only you can know what kind of environment makes you feel happy. Once you have experienced what it's like to have a truly ordered house, you'll feel your whole world brighten."
Tidying your space is personal, and there's no one-size-fits all remedy. If you need help, there are many professional organizers in Thurston County who can help to demystify the process. To achieve the true sparkle of optimal cleanliness, tidy first – then get to the scrubbing.
According to survey results compiled by the American Cleaning Institute (ACI), Americans spend about six hours per week cleaning their homes, and over seven hours straightening up, with many still wondering, "is it enough, and did they do it correctly?"
"Whether we deep-clean periodically," said ACI's Vice President of Communication Brian Sansoni, "or do more frequent light cleaning, what's most important is that we keep our families safer and healthier by removing germs, dirt and allergens that can build up."
Maid Perfect can help keep your space clean and your family healthy if you can't find the time or the wherewithal to devote to household cleaning. They clean residential and commercial spaces and have been in the industry for over two decades. They are ultra-reliable, and their staff is well-trained, vetted, and background-checked, and the whole team is highly-focused on the details.
Where to Donate Discarded Items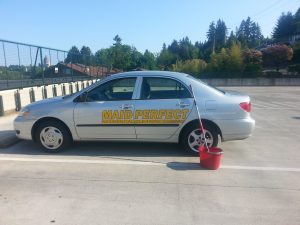 One of the main components of KonMaring your space is the discarding. It doesn't mean stuffing unused and unwanted items in your garage. You must complete the purge to make way for a real spring clean, and there are many charity organizations around that could really benefit from the things that don't spark your joy.
Where to Donate:
"Tidying is the act of confronting yourself," says Kondo, "cleaning is the act of confronting nature."
Maid Perfect – Serving Olympia, Lacey and Tumwater
Free Estimates
360-402-6248 or tonyafree@comcast.net
Sponsored