Five years ago the Griffin School District in Olympia started a Griffin Kindness Day. It was such a huge success with students that the next year it was expanded to Griffin Kindness Week, a tradition that has been going steady ever since.

"Our main goal is to promote kindness within our school and community," says Erin Hagen, student services coordinator. "This year, our theme is 'Kindness is our Superpower!' There are challenges on each day completed by our students and staff. When they complete the kindness challenge, they get to sign our kindness wall and also get a special bracelet for their kind acts."
Taking place the first week of March, this year's challenges were superpowered:
Monday – Firefighters/Spiderman – Make a spark with a new friendship! Spirit Wear: Wear Red, Firefighter, or Spiderman Theme
Tuesday – Nurse/Doctor and Wonder Woman/Superman – Donate an item or participate in assembling items for community hygiene kits. Spirit Wear: Wear White, Doctor, or Wonder Woman/Superman Theme
Wednesday – Police/Batman – Keep the Peace Within yourself. Complete a Mindful Activity. Spirit Wear: Wear Blue, Police, or Batman Theme
Thursday– Military/Hulk -Stronger Together! Give out a Golden Griff Paw or a Grizzly Buck. Spirit Wear: Wear Green or Hulk Theme.
Friday – Griffin is Super! – Give a shout out to a staff member. Spirit Wear: Wear Black/Red or your Grizzly Gear!
For each day of the week, a community member or parent who has these jobs greeted students at the front doors. Also part of the kindness week, kids donated to the hygiene kit drive for the homeless community. A kindness art contest is held each year as well, with the winning design being put on T-shirts sponsored by Our Community Credit Union.
The week ends with a public assembly featuring kindness challenges and guest speakers. This year's speakers included the Olympia Police Department and students sharing their kindness writing and music.
"People want Kindness Week to keep going throughout the year – not just be for one week. Kindness is good for the learning environment because it is hard to learn when you are feeling down." Logan Oestreich, 5th Grader
"[Practicing acts of kindness] is important because it helps you feel better during life, and you will be more successful in life with Kindness!" -Quinton Miller, 3rd grader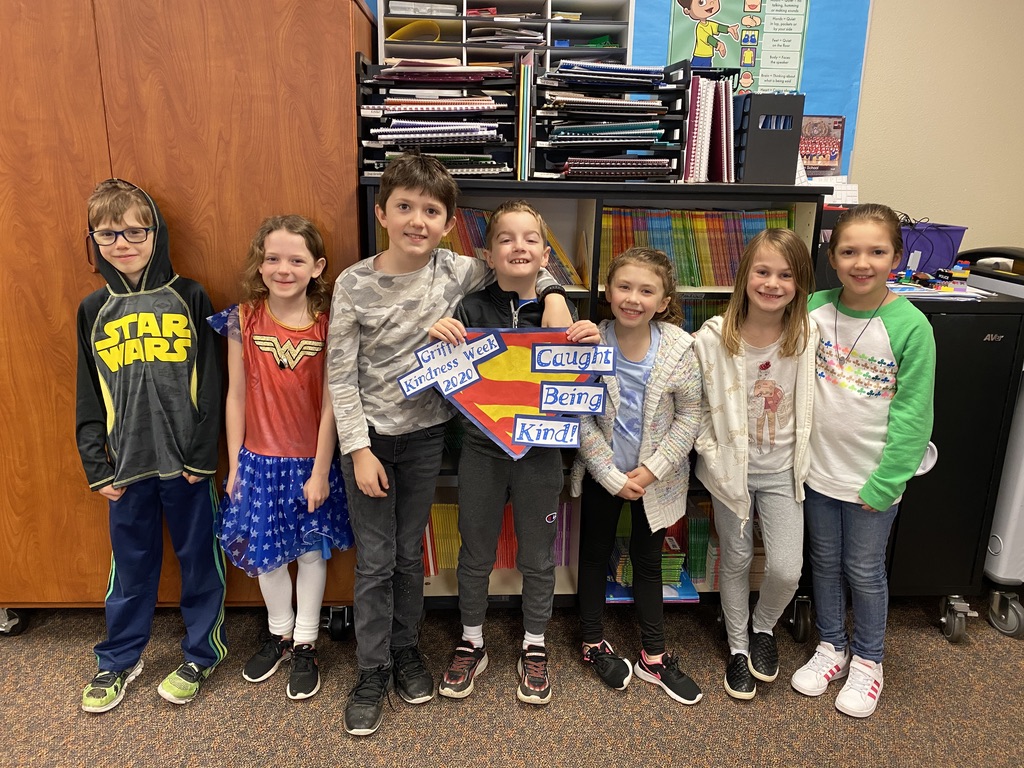 "I have learned that there are a lot of people being nice during Kindness Week – and everyone should be kind all the time!" -Trevor Nichols, 2nd grader
"It is important to make new friends and help each other by being kind. It makes people happy and makes the world a better place!" -Baxter DeLong, 3rd grader
"[Practicing acts of kindness is important] because it is nice to not hurt other people's feelings. Kindness helps people by teaching them to be a little nicer." -Amelia Dapp, 1st grader