Quinn Fosbre and Brayden Ivie entered Timberline High School both wanting to give diving a try despite the fact neither had much experience in the sport.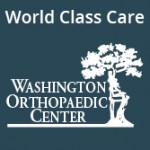 "Quinn was raw when he came in as a freshman," said long-time Blazers' dive coach John Meyer. "Brayden had done a lot of trampoline before so at least he had that, but in terms of diving, it was new to them."
Fast forward a couple of years and it's obvious the two have proven to be quick studies – for a second consecutive season, the Timberline diving duo will compete at the Class 3A state swimming and diving championships at the King County Aquatic Center in Federal Way.
State preliminaries will be held on Friday, February 21, with the 4A classification starting the event at 9:45 a.m. The 1A/2A preliminaries follow at 2:00 p.m. with 3A starting at 6:30 p.m. The state championships will begin on Saturday, February 22 at 9:15 a.m.
Both Fosbre and Ivie wrapped up return trips to the state meet following strong showings at the district championships with Ivie placing second with a total score of 319.65 and Fosbre taking home third place with 310.00.
"Both Brayden and Quinn have worked very hard this season and it has really paid off for them. They have both achieved higher scores and overall a higher level of performance and strength this year," Timberline coach Sabrina White said. "It has been very exciting to watch them improve and break their own personal bests and records, and to have them also be a part of the swimming side of the team."
Fosbre, a junior, and Ivie, a sophomore, both exceeded expectations last year at the state championship.
Despite being wildcarded into state as the last entry, Fosbre made the cut during preliminaries to advance to the state semifinals in 2019.
"When I was told I made it to state last year as the last guy in, I went in expecting the worst," Fosbre said, "but then I was able to pass some people and make it to the semifinals. Once I made the cut, everything after that was just gravy. I had gone from just missing out on state as a freshman to going as a sophomore and making the cut. Every year it just keeps getting better. This year I want to make it to the finals."
Ivie had a similar experience at last year's state meet. He had hoped to just make the first cut, but was able to advance to the finals where he finished 12th overall and was second among all freshmen in the 3A classification.
"This year the goal is to have both of them place at state," Meyer said. "The biggest thing for them is they now know what to expect at state. The nerves shouldn't be quite as bad as they were last year."
They've also benefitted greatly from competing against a fellow state diving participant at practice the entire season – an experience few other divers in the state can attest to.
"It was difficult last year," Ivie said about how his relationship with Fosbre got started, "but this year, we just click. We go back and forth a lot with each other, trying to beat each other, but it just adds to the fun of it."
"There's no way I could have made it as far I have without Brayden," Fosbre added. "He's the driving force for me. I think we work well together, always pushing each other. Both my seasons of going to state are because of him and I think he probably feels the same way about me."
Capital and North Thurston Swimmers Heading to State Meet
Capital and North Thurston will both send two individuals and multiple relay teams to the Class 3A state boys swimming championships.
Capital senior Alex Landry qualified in the 100 breaststroke, while junior Connor Fallot qualified in the 500 freestyle. The Cougars also qualified their 200 medley relay and 200 free relay teams. It marks the first time in four years Capital has advanced swimmers to the state championship meet.
Joining the Cougar swimmers at state will be North Thurston juniors Jackson Beall and Colby Neeley.
Beall qualified in two events, placing second at the district meet in the 100 freestyle (48.51) and third in the 50 freestyle (22.23), while also helping the Rams' 200 medley and 200 freestyle relay teams advance to the state championships. Neeley qualified in the 100 butterfly.
The Rams' 400 freestyle relay team, which consists of Neeley, Logan Leo, Derik Harris and Blake Olson, also qualified for state.