The South Puget Sound Community College men's and women's basketball programs will honor their sophomore players during the regular season home finale on Saturday, February 22, at The Evergreen State College.
The women will tipoff at 1:00 p.m. with the men's game following at 3:00 p.m.
Both teams will celebrate the Clipper careers of four players. The SPSCC women will celebrate sophomores Keilani Brown, Jasmine Griffin, Lainee Grose and Hannah Gifford, while the men will honor Anthony Braggs, Cacoa Chatman, Ben Janssan and Branden Bunn.
"They are the complete foundation and base of this program," first-year SPSCC men's basketball coach Andrew Green said about his four sophomores. "They've been saviors for me, coming in late and building a team. They have been completely invaluable. I owe so much of our success to our sophomores. I feel you can only build as high as your foundation and base allows you to and we were just really fortunate to have a very strong base with four really good sophomores who all offer different things on the floor."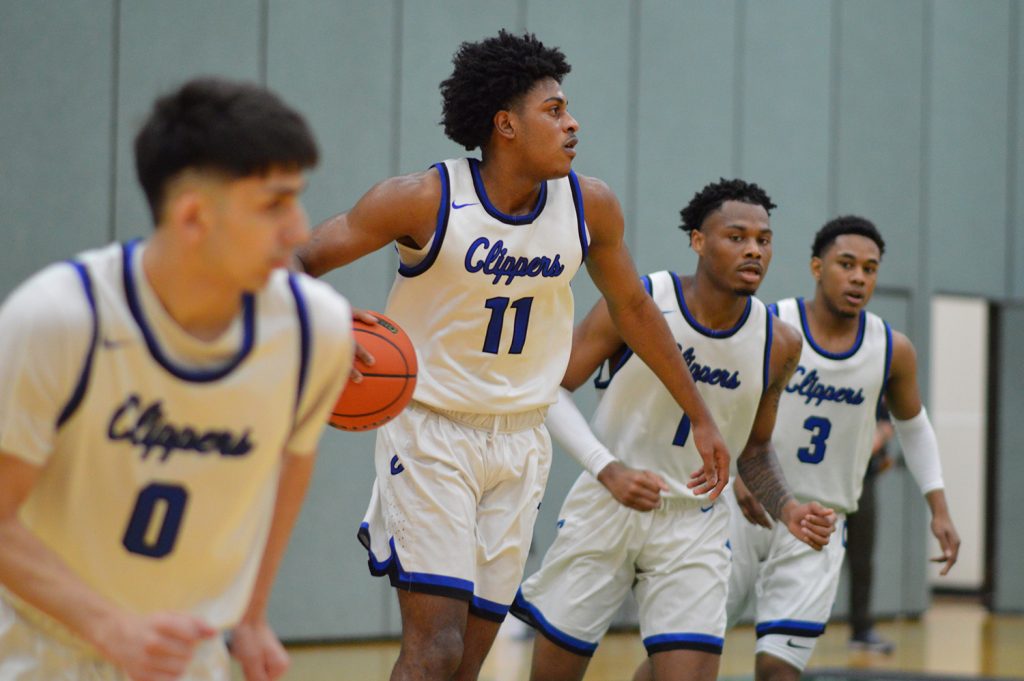 The four players on the men's side have each played large roles in the Clippers' quest for a fourth straight Northwest Athletic Conference West Division championship.
Chatman has appeared in more than 50 games during his Clippers' career, making a start in all but one game. The 5-foot-9 guard averages 17.9 points an outing this year, striking for 25 or more points four times this season. Chatman has scored more than 750 points in his two-year SPSCC career and was named the NWAC Player of the Week (Week No. 7).
Few players in the NWAC have elevated their game over the course of the last year than Adelaide, Australia native Janssan. The 6-3 guard out of Centralia High School averaged just 3.3 points a contest during his freshman season, but has transformed himself into one of the top offensive threats in the conference this year, averaging a team-high 18 points a game.
Janssan went for a career-high 31 points in an early-season win over Olympic and has scored 20 or more points nine times through the opening 23 games this year.
Bunn, a guard/forward from the Bronx, New York, has started every game this season and averages 15 points and 4.3 rebounds a game, while shooting a team-best 43 percent from 3-point territory.
Braggs, a graduate of Tacoma's Lincoln High School, has provided one highlight after another during the 2019-2020 season. The 6-4 forward has averaged 14 points and a team-best 9.5 rebounds a game this year with a season-high 32 points against Chemeketa.
The Clipper men will look for the season sweep of Grays Harbor. SPSCC won the first meeting, 84-72, on January 25.
Tied at 42 at the intermission, South Puget Sound pulled away from the Chokers in the second half, getting 25 points from Chatman, 22 points from Bunn and 17 each from Braggs and Janssan.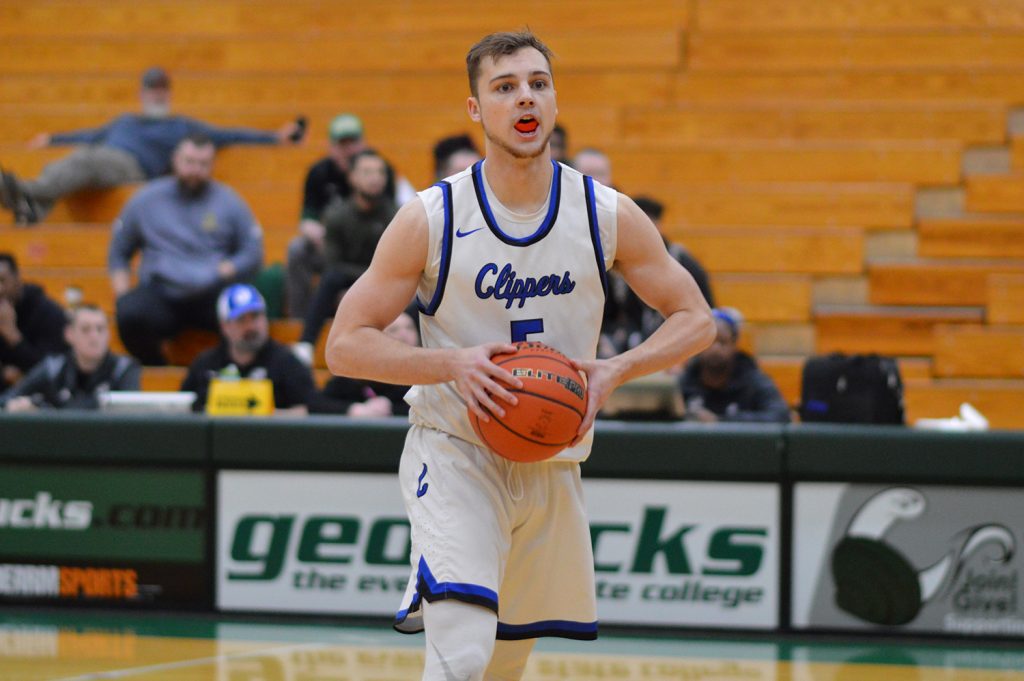 Over on the SPSCC women's side, Brown, Griffin, Grose and Gifford have all been instrumental in helping the Clippers transform from an 0-14 team at the start of the year to a potential playoff squad.
Through the first 22 games this season, Griffin averages 13.3 points, 9.3 rebounds and 4.1 assists per contest. She is second in the NWAC in total minutes and average minutes per game, fourth in total steals, ninth in defensive rebounds and 10th in total rebounds.
A graduate of Shelton High School, Griffin has come close to notching a triple-double several times this season with one of her best efforts coming in a 57-54 win over Highline when she scored 18 points, pulled down 19 rebounds and handed out eight assists.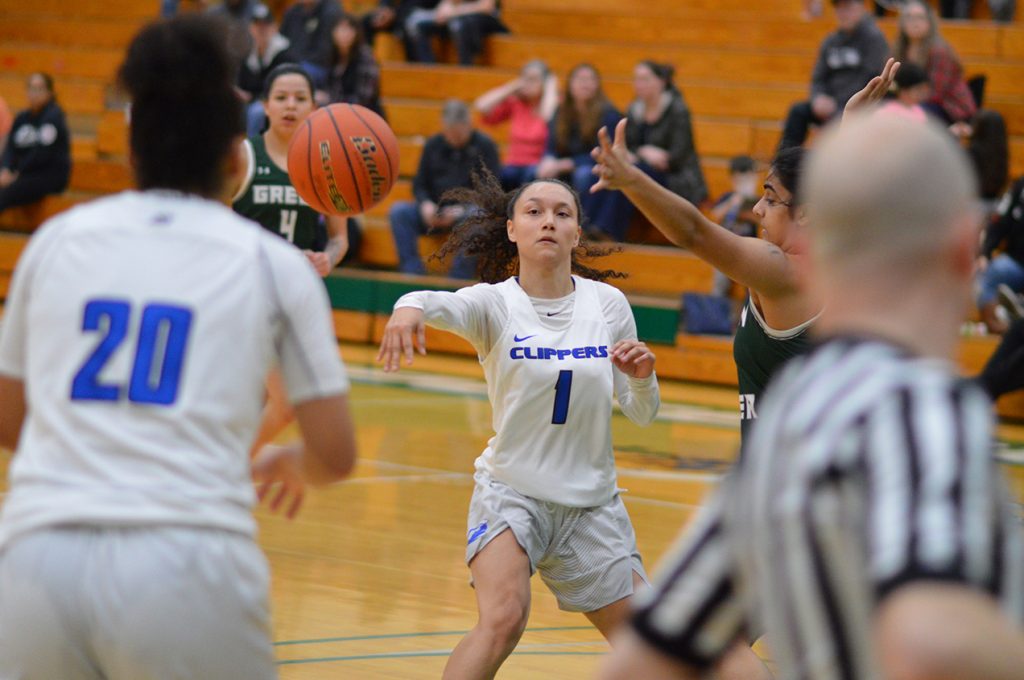 Slowed by injuries earlier in her collegiate career, Brown has become one of the top players in the paint in West Division during the second half of the season. She averages 13 points and 8.1 rebounds this year.
Both Gifford, a 5-10 forward, and Grose, a 5-7 guard out of Mossyrock High School, have each appeared in more than 50 games and made more than 30 career starts at South Puget Sound. Grose, who averages 12.7 points and 5.1 rebounds a game, opened the year with a season-high 24 points against Whatcom and has scored in double digits 16 times out of the first 23 games this year.
The Clipper women won the first meeting against the Chokers, 85-39, in Aberdeen on January 25. Brown and Griffin both came up with huge games with Brown scoring a career-high 27 points and grabbing 12 rebounds and Griffin added 23 points and 10 rebounds. SPSCC also received 15 points from freshman Angelica Francisco and 13 from Grose as they forced Grays Harbor into 33 turnovers.
Sponsored