Music can cheer, sooth, inspire and educate. And, at the Olympia Symphony's upcoming concert on February 9, it's also full of timeless, global and larger-than-life stories. Guest pianist Sophie Lippert and the Symphony's talented musicians will entrance audiences with pieces that honor jazz, Black History Month and beloved classical foundations.
Portland-based Lippert is a true musical renaissance woman. Performer, teacher, curator, and CEO, she has played with the Seattle Philharmonic, Seattle Symphony, and others before coming to Olympia this February. "To me, playing with a symphony orchestra is an amazing collaborative experience," she explains. "There is an energy onstage that is distinctly different than when I am playing solo; here, I am one of many fine players onstage, and our combined talents and efforts dictate the success of our performance. Each part, and every player, is integral and important. It's hugely joyful for me to ride the collective energy that's generated in a show like this."
For her February visit, Lippert and the Olympia Symphony will don their Jazz Colored Glasses with two of Gershwin's finest: "Rhapsody in Blue" and "An American in Paris." "I am so excited to be sharing the brilliant 'Rhapsody in Blue' with Olympia," says Lippert. "Of all piano literature, this piece is one of my favorites—both for artistic and nostalgic reasons. As a lover of both jazz and classical music, I connect deeply to Gershwin's rhythms, melodies and harmonies; I find he bridges the gap between jazz and classical with vibrancy, finesse and a healthy dose of impishness, too!"
Her love of Gershwin has a long history. "'Rhapsody in Blue' was the first piece I played with a professional orchestra," she recalls. "After winning the Don Bushell Concerto Competition in Seattle in 2004, I performed as soloist with both the Seattle Philharmonic and the Seattle Symphony. Fifteen years later, reviving the piece onstage with the excellent Olympia Symphony is a true honor."
Born in Chicago, Lippert grew up in Edmonds, Washington. As an adult she spent time in Houston, Texas before settling in Portland in 2011. She's founded Vibrant Studios, a yoga and wellness collective, and Connections Concerts, an exciting multi-genre concert series that has showcased some of the Pacific Northwest's finest players: classical, jazz, folk, rock, singer-songwriter, R&B, gospel, electronic, spoken word, and more.
Concertgoers will also be treated to Beethoven's "Turkish March," which conductor Huw Edwards describes as having an "exotic and sultry Mediterranean quality." Composed in 1811, it's played in honor of Beethoven's year-long 250th birthday celebration throughout 2020.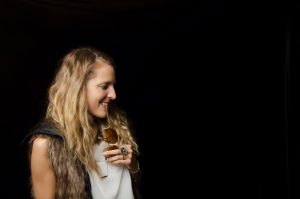 A more contemporary piece, "The Chairman Dances" ("Foxtrot for Orchestra"), was composed by John Adams for the opera "Nixon in China." Inspired by President Nixon's 1972 visit, Adams explains that it was "centered on six extraordinary personalities: the Nixons, Chairman Mao and Chiang Ch'ing (a.k.a. Madame Mao), Chou En-lai, and Henry Kissinger. Was this not something, both in the sense of story and characterization that only grand opera could treat?"
The final offering of the evening is Samuel Coleridge-Taylor's Ballade in A minor. Not to be confused with poet Samuel Taylor-Coleridge, this composer worked his African heritage and British upbringing into stunning pieces. Edwards explains that the composer Elgar "admired Coleridge-Taylor's style (he once dubbed him 'the cleverest fellow going amongst the young men') and…suggested Coleridge-Taylor write a short orchestral piece for the Three Choirs Festival when he himself was too busy. An invitation was forthcoming and the result was this vibrant Ballade in A minor—composed for the lauded annual Festival in 1898—not long after Coleridge-Taylor left the Royal College of Music in London."
Tickets to Jazz Colored Glasses are available online or at the Washington Center for the Performing Arts box office and range from $6 to $60. The Olympia Symphony, in partnership with Columbia Bank, is pleased to offer free tickets to all members of households whose students are enrolled in free and reduced-price lunch programs in Thurston, Lewis, and Mason Counties through the "Music for All" program. Contact the OSO office for information on how to obtain tickets.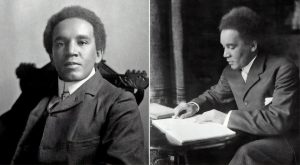 The show, made possible by the generous sponsorship of Olympic Dermatology & Laser Clinic, begins at 3:00 p.m. on Sunday, February 9, and military and student discounts are available. Call the Center directly at 360-753-8586 to reserve seats or with questions. Find upcoming Olympia Symphony concert details on their website or Facebook page.
Conductor Charles Hazelwood once said that "Music is a lens through which to see who we are. Every phrase of every piece of music is trying to tell a story." The Olympia Symphony is one of our region's most cherished storytellers. Come celebrate global stories with them, guest Sophie Lippert, and honor Musical Director and conductor Huw Edwards in his final season.
Sponsored