From food and drink that will grace your holiday table to special gifts for loved ones Thurston County and the greater South Sound region contain local businesses of every kind that you can support while making this holiday season something to remember. The Lacey South Sound Chamber wants you to think about the impact you can have when you shop locally this holiday season.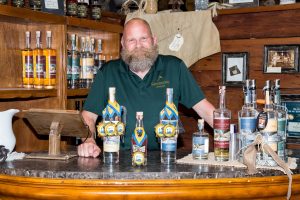 A growing body of research shows that shopping locally encourages growth and sustainability of a healthy regional economy. "Shopping locally helps us create a prosperous community," says Blaine Land, executive director of the Lacey South Sound Chamber. One study from Andersonville Study of Retail Economics indicated for every $100 spent at a business, $68 remained in the local economy when spent at a local business, as compared with just $43 remaining when spent at a national chain store. Those dollars equate to more jobs and a larger tax base to support local governmental services which creates an overarching cycle of well-being in our community.
Set the Table
Having a dinner party this season? Stop by Cinn-A-Girls for a fresh tray of cinnamon rolls or grace the table with a bottle of wine from Lacey local Stottle Winery or a small-batch, hand crafted spirit from Sandstone Distillery in Tenino.
Give the Gift of Local
A basket filled with goods provided by local shops such as Linnea's Unique Boutique is an excellent gift idea this season. From freshly prepared food to local whole bean coffee from Dancing Goats Coffee Bar, you're not only gifting a delicious basket for the food lovers in your life, you're also putting dollars back into your community and helping local shop owners thrive.
A variety basket filled with handcrafted gifts and gift certificates to local restaurants like Dirty Dave's Pizza Parlor, O'Blarney's, or Red Wind Casino's Seafood Restaurant will encourage others to experience local.
Can't Find the Perfect Gift?
Trying to think of a gift for someone that has everything? Or maybe you are looking for a gift for someone that wants nothing. Consider giving a gift of an experience. Maybe they would like beauty and spa services from the amazing Ruby Soul Yoga & Spa, Trinity Massage & Wellness Salon Spa or Merle Norman Cosmetics, Wigs, and Day Spa. You could stay local and buy tickets to concerts, certificates for fun family activities, performances or even a gym membership at West Coast Fitness in Lacey.
Make Your Holiday Shopping Fun
Holiday shopping doesn't have to be a mad dash through the stores in a hurried rush to check off everything on your list. Plan an enjoyable and leisurely day by yourself or with friends.  Begin with lunch or a beverage from a local café like Cutters Point Coffee or Thrive Nutrition. Break up the day with a massage or pedicure. Consider taking a quick trip out to visit local Top Run Brewing Co. taproom or La Vida Wine Bar. Wherever you may be, give yourself time to browse, and enjoy the lights and decorations. When you turn shopping into an experience, you can really enjoy the festive holiday season.
Small Business Saturday
Small Business Saturday falls on the Saturday following Thanksgiving and is a great opportunity to intentionally give back to your community by shopping local for the holidays. Let this day be an opportunity to introduce yourself to new local businesses you've never tried before. Sit down at a new restaurant. Stop at the store you've been driving past but never stepped foot in. And remember, shopping local isn't just a seasonal tradition, it's a year-round commitment to strengthen the local economy by supporting your community every day.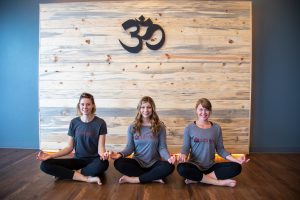 The Lacey South Sound Chamber encourages you to use social media to share how you are shopping local with #shoplocal and a shout out to the business you supported.
The Lacey South Sound Chamber is made up of businesses from all over the South Sound. The  Chamber has a business directory on their website and you can check out the Discover Lacey website, Instagram, and Facebook for ways to eat, play, stay and explore locally all year long.
Sponsored