Have you ever been stepped on by a 1,000-pound animal? It hurts. In fact, it can break your bones. If it doesn't do that, it can damage the nerves, tendons, muscles and move your bones all out of place. How do I know all this? Because my horse accidentally stepped and then rotated on my foot at the end of September. The ER said no broken bones, grudgingly gave me a walking boot and ushered me out the door. I was told six-eight weeks for healing. It was swollen, bruised and burned when I walked, let alone tried to ride! But riding is my life and there was no way my horse and I were going to be sidelined. That was when I thought of seeking out cold laser therapy in Lacey at 360 Chiropractic. I have been going to this chiropractor for over a year now and know firsthand how much low-level laser therapy can help with pain and healing.
So, What is Cold Laser?
While it sounds like something from a science-fiction movie, cold laser is very much a tried, tested and FDA approved method for treating pain. Drs. George and Stefanie Olar, owners of 360 Chiropractic in Lacey, have an Erchonia FX 635 laser, one of the few in the entire Pacific Northwest.
According the Erchonia Corporation, "About 80 percent of adults experience low back pain at some point in their lifetimes. Of those, about 60 percent are treated with opioids, despite the opioid epidemic and minimum effectiveness (30 percent). Erchonia's FX 635 laser showed a 72 percent success rate in their clinical trial, which received FDA market clearance in May 2018." So not only is the laser safer than opioids, it has a success rate of more than double when it comes to pain management.
Here's the thing. I had to leave for vacation right after my horse stepped on my foot. I hobbled around theme parks using electric wheelchairs, crutches and a walking boot for a week – icing when I could. When I got back, I put my riding boot on and took two steps. Burning pain. I made an appointment with Dr. George for that week. One laser session and my foot was almost 100 percent. I could walk in my riding boot – more importantly, I could ride. It didn't take the six-eight weeks the ER had told me. It took one laser appointment. My only regret was that I wasn't able do it before my trip!
How is this achieved? "Cold laser is a type of therapy designed to repair tissue, reduce pain and inhibit inflammation," explains Dr. George. "Treatment promotes the body's innate healing, which may have been impeded through tissue damage or injury by stimulating mitochondria and encouraging the cells to produce more ATP.  A cell needs ATP to perform its normal functions, it is the fuel for a cell. ATP to a cell is what gas is to a vehicle. Low level laser therapy accelerates the body's normal adaptive physiology to perform better and promote good health."
Since the laser is boosting your body's natural healing process, there are no side effects and no recovery time. Go in for an appointment, relax during the painless treatment, and go about your day afterward.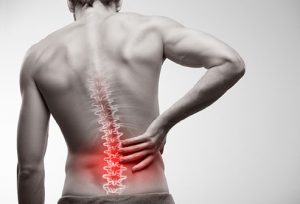 "During a treatment regimen, a small device emitting a laser beam is placed over the targeted area," he continues. The low levels of light penetrate the tissue without heating or damaging the skin; stimulating all types of cells including muscles, ligaments, nerves and cartilage. This stimulation of light energy works similar to photosynthesis in plants, as it is absorbed and interacts with light sensitive components in the body's cells."
Not Just for 'My Horse Stepped on Me' Accidents
The Cold laser therapy helps with many chronic and injury-related issues, not just a horse stepping on you. "Cold or low-level laser therapy is designed to alleviate pain and symptoms associated with a variety of health conditions," explains Dr. Stefanie. "At our office, we help our patient's often with the following conditions: neck and shoulder pain, low back pain, plantar fasciitis and post operation wound healing. The laser works its magic with no recovery time and no side effects."
The Erchonia laser is actually FDA cleared for treatment of plantar fasciitis, chronic low back and musculoskeletal pain, and neck and shoulder pain. The clearance is based on "a double-blind, randomized, multi-site and placebo-controlled clinical trial. Almost all patients treated with the FX 635 laser noted a dramatic reduction in pain and an improvement in function."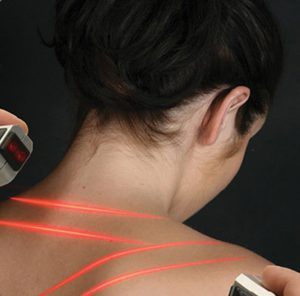 Combining chiropractic work with cold laser therapy can help patients get to pain-free quicker than with traditional pain medications and sometimes allowing them to forgo surgery! If you are in pain from back, neck or other skeletal issues, have an injury or suffer from plantar fasciitis, you owe it to yourself to call 360 Chiropractic for an appointment at 360-923-0360; the only thing you have to lose is pain.
360 Chiropractic
5101 Lacey Blvd SE, Lacey
360-923-0360
Sponsored