At Senior Services for South Sound's recent Community Recognition Brunch, a special fundraising campaign officially began—Caring Across Our Community: A Campaign for Seniors in Need. The campaign has an ambitious, but highly attainable goal of raising $300,000 in 6 months. "To increase our services, we need additional resources," says Pam Toal, gift planning manager for Senior Services.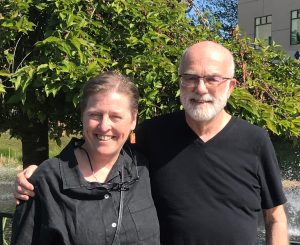 Split into three parts, The Caring Across Our Community Campaign will ultimately help sustain and increase the services offered to seniors and their families throughout the community. The first hundred thousand dollars will fund programs with the most pressing needs, reaching many seniors in the area and impacting them directly. These include a part-time position to manage a team of volunteer senior advocates, a part-time coordinator for the Home Share Program, and funds to expand the Brighter Days Adult Day Program.
The second hundred thousand dollars will help establish an endowment in honor of Eileen McKenzieSullivan, executive director for Senior Services, who is planning her retirement in March 2020. "With a career of 38 years with Senior Services, McKenzieSullivan's impact on the community has been immeasurable," shares Toal. "The newly established endowment will be an opportunity to show appreciation to her and her family for all they've done for seniors over the years. The endowment will fund important programs that Senior Services offers for many years to come.
The third hundred thousand dollars will be made of planned gifts, which will help grow the McKenzieSullivan Endowment. "Not everyone can give right now, but a planned gift will allow those individuals that want to contribute an opportunity to be involved," says Toal. Planned gifts often including making a gift in your will, but there are ways to make a planned gift today, such as donating appreciated securities or transferring a gift from your retirement account. Contributing to Caring Across Our Community with a planned gift is just one more way community members can help reach the goal.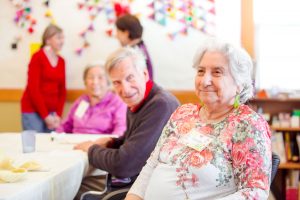 "Senior Services for South Sound serves seniors and their families across Thurston County as well as Mason County," says Jim Pitchford, chair for Caring Across Our Community. The programs provided by Senior Services don't just benefit seniors, but they benefit our entire community," he adds.
Caring Across our Community is currently underway. If you'd like to help Senior Services for South Sound reach their overall goal of $300,000, contact Pam Toal at 360-586-6181, ext. 106.
Sponsored