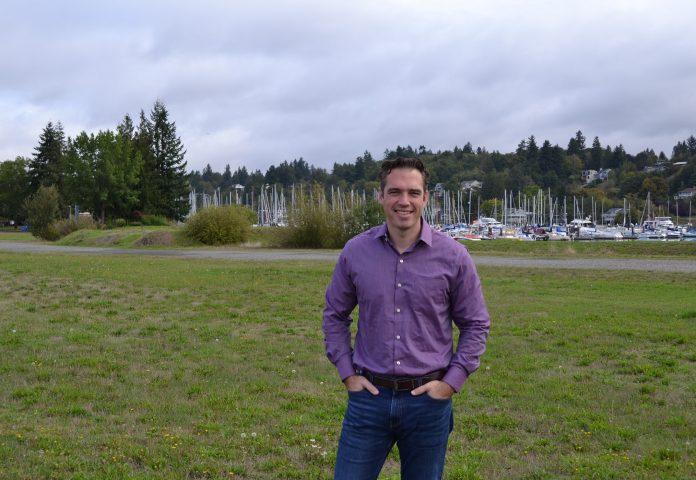 New jobs are stressful. But they're also a wealth of potential and opportunity. When background, education, skill, and training meet the right employer, staff, and support team, it can be hugely beneficial for clients and customers alike. At the Port of Olympia, newly hired Business Development Director Allyn Roe is excited for all he can do for Thurston County.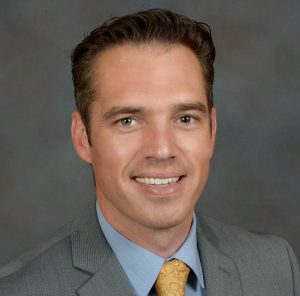 The Port's overall Mission is simple: "to create economic opportunities by connecting Thurston County to the world by air, land and sea…the Port of Olympia is committed to fostering economic growth of the South Puget Sound region and serving the needs of global customers. Essentially one business with four divisions, the Port promotes economic development through its business operations and economic development tools, such as its four-county foreign-trade zone. Land and infrastructure improvements are provided to encourage business development, and some areas, such as the Port Plaza, are earmarked for recreation and public access."
Having spent nearly a decade running the Chehalis-Centralia Airport, this move north provided Roe "a diversity of opportunity; it's attractive in terms of the different business units and future opportunities to exploit the opportunities we have."
Executive Director Sam Gibboney created Roe's position like a quilt, choosing details from several existing and former jobs the Port hosted over the years. "In order to align with the community aspirations as outlined in Vision 2050, we needed to create a position that would support these goals," she explained. "To continue to be an economic driver in Thurston County we need to continue to focus on growth, business development, and the financial health of the Port."
"The Port received many excellent applications for this position," said Gibboney, "And while the competition was close, we found Allyn to be the best fit for the Port of Olympia. We are looking forward to having Allyn on the Port's leadership team and working with him to continue to build and foster the Port's commitment to economic development, growth and revenue generation in Thurston County."
"So much is initially building relationships while looking for new opportunities," says Communications, Marketing and Outreach Manager Jennie Foglia-Jones. "Sam's not just making changes for tomorrow or next year but she's looking out five and ten years to assure the Port remains a thriving economic engine in this community.." With dedicated partners like local Chambers of Commerce, colleges, and the Thurston Economic Development Council, Roe has advocates, advisors and assets galore.
Though only at his post since the end of August, Allyn's spending lots of time looking towards the future. "There are lots of planning efforts that align with Vision 2050 and we need to figure out what the market will support." He's also looking at future development potential around the Olympia Regional Airport as the Habitat Conservation Plan is nearing completion and options for growth at the Port Peninsula.
But it's not all office work. Roe explains that he is the point of contact for business and community partners especially those who've outgrown existing space or need help with their own expansion. "It's about looking beyond the three city area—Lacey, Olympia, and Tumwater—and serving the whole county as well," he adds.
One of the most crucial aspects, however, is also one of the most important to residents. "I'm looking at our current investments and making sure they make sense," says Roe. "A fully sustainable Port provides value to every citizen of Thurston County."
Though you may not see it on a daily basis, Ports are a vital part of our state's success and economy. A recent economic benefit study sought "to assess the number of direct jobs that ports create statewide. The number is impressive–over 70,000." Ports also have a large impact on indirect and induced jobs. The Port of Olympia alone supports nearly 5,000 family-wage jobs and $22 million in local tax revenue. Have questions about his role? Email allynr@portolympia.com.
Now, thanks to Allyn's Roe's oversight, experience and excitement, the Port can continue to grow in a thoughtful, mindful way. Economic, environmental and financial impacts will be parlayed into jobs, small business development, tourism and a more vibrant Thurston County. Raise a glass of local beer and clear your events calendar for another great year thanks to the dedicated Port of Olympia team.
Sponsored