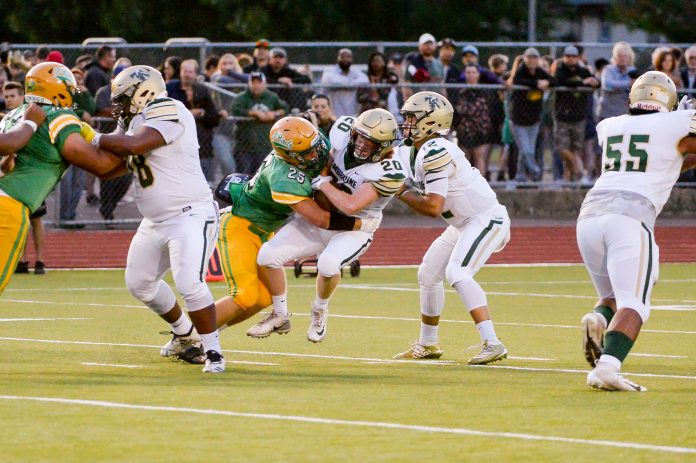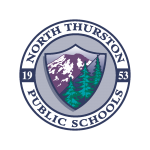 Timberline traveled to Tumwater District Stadium on September 6, 2019 to open the 2019 high school football season and were humbled 55-0 by the host Tumwater T-Birds. Leading 7-0 after the first half, the T-Birds dominated in all areas of the game with 23 first downs, rushing for 259 team yards and completing 155 yards in the air. The Blazers ran for 17 yards and had 48 yards passing with three interceptions. Tumwater led 27-0 at half and scored 21 points in the third quarter and another 7 points during the running clock 4th quarter. 
Tumwater (1-0 overall, 0-0 EVCO) Coach Bill Beattie was happy with his teams performance. "I thought our kids came out and played typical T-Bird Football. We ran the ball well and the defense swarmed to the ball really hard. We have a lot of things to work on and a tough non league schedule moving forward with Yelm (Thursday in Tumwater) next week, 4A Bellarmine and then we go down and play 6A powerhouse Clackamas, but it was a great start." noted Beattie. 
Junior Quarterback Cody Whalen, led the T-Bird attack with multiple running options in Dylan Paine, Jaylen Clay, Hunter Baker and Tyler Woods. On defense, Woods left his mark with numerous stops including a leveling tackle in the third quarter that erupted the T-Bird crowd.
For Timberline (0-1 overall, 0-0 SSC) they look to improve as they head to Sumner for a battle with Bonney Lake next week. Coach Nick Mullen was focused on improving in many areas and learning lessons as a team. "You never want to start like that, but this next week we will look at some things and we will get better."