Author Alex Haley said, "Nobody can do for little children what grandparents do. Grandparents sort of sprinkle stardust over the lives of little children." Grandparent's Day is Sunday, September 8. Let the grandkids show how much they love grandma and grandpa with simple and affordable ideas for gifts and fun.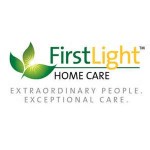 Kick-off fall festivities on Saturday, September 7, at the NW Glass Pumpkin Patch. With thousands of hand-blown glass pumpkins, this is a pumpkin patch like no other. Doors open at 9:00 a.m. at the Thurston County Fairgrounds and Event Center with free admission. Take grandma and grandpa to see the dazzling work of local glass artisans.
Celebrate the bounty of the harvest at West Central Park Project's Harvest Party on September 7 at 12:00 p.m. Bring the grandparents for family fun, including food, music, games and prizes at this lovely community park. Come back on Sunday at 10:00 a.m. and lend a hand Maintaining the Beauty of the Park. Gardener grandparents will enjoy helping with gardening, pruning, litter pickup, bird and bee house painting, and more.
For the nature loving grandfolks, enjoy Furry Forest Friends on September 7 at 10:00 a.m. at WET Science Center. While there, splash in the East Bay Public Plaza and enjoy WET Science Center's exhibits, displays, games and activities for people of all ages. Admission and parking are free.
September is Grandparent's Month at Hands On Children's Museum. Grandparents get free admission on Sunday, September 8, and half-price admission all month long. There is also a discount of $20 off a grandparent membership all month.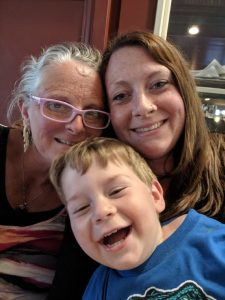 There are plenty of opportunities to celebrate the special bond between grandchildren and grandparents at Hands On Children's Museum. From September 3 to 8, from 10:00 a.m. to 5:00 p.m., make cards for Grandparent's Day at MakeSpace in the art studio. September 6 to 8 is bead and wire art with beaded mosaic frames. Add a cute photo of the grandkids for a perfect gift for grandma or grandpa.
Make memories with grandparents on First Friday nights from 5:00 p.m. to 9:00 p.m. at Hands On Children's Museum. The first two guests are free, with each additional person $2. On September 6 is STEAMtember.
For the handy grandparent, take the grandkids to Olympia Home Depot's Scarecrow Planter Workshop. On September 7 at 9:00 a.m. kids can build a fun holiday planter for free. Help the grandkids plant it with a beautiful fall flower for a gift for Grandparent's Day.
Grandparents really enjoy getting to spend time with their grandchildren. Quality time at home is memories in the making, so celebrate in "grand" but low-key style. A simple meal and time to visit will please most grandparents. Ask grandma or grandpa to share a traditional family recipe with younger generations. Then, gather around the table for fun board games, cards or puzzles.
Share a song. Kids love to perform, so let them put on a show for the grandparents. Have older generations share with youngsters some of their favorite music from yesterday. Sharing in dance moves is also a fun way to get various ages interacting.
Grandparent's Day is also a great time to look at old photographs. Dedicate time to learn more about their past. Record stories or write them down to create a lasting record. This is also a great time to expand the family tree or research family genealogy.
Visit places from the past. Take a trip down memory lane by visiting grandparents' old schools, churches where they got married or other locations of fond memories. It's fun to hear how things have changed or stayed the same.
Learn a skill from an elder. Take the time to have grandparents show their talents. Find out what grandma or grandpa can show the younger generations. From fiber arts, music, or woodworking and anything between, there is much to learn from those who have been around before technology took over.
In families that don't have grandparents or they live out of the area, there are seniors who would love the company of younger people. Offer to help someone older in the neighborhood with shopping or yard work. Reach out to a senior center to see who might enjoy a visit with kids. Grandparent's Day is a day to honor all grandparents.
Be sure to take photos of the different generations celebrating older people in families. Grandparents love pictures, so print a few up and let the kids decorate a frame for an affordable but thoughtful gift.
Pull out the craft supplies and let the kid's creativity take over. Homemade gifts and cards are most grandparents' favorite things. There are countless ideas online for simple and fun crafts for celebrating grandma and grandpa.
Grandparent's Day is a great time to remember what grandparents mean to families and to celebrate with them. Don't let National Grandparent's Day go by without celebrating the special grandparents in your family.