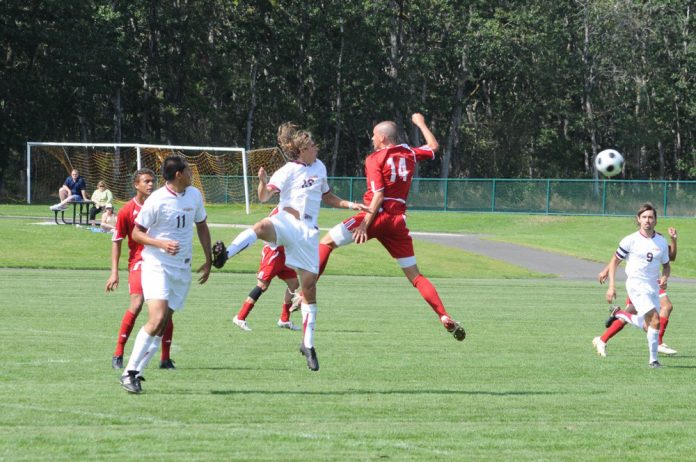 Bellarmine Prep was the top ranked high school boys soccer team in the nation in 2008. Standing in the Lions' way of a state title was league rival Olympia, which had the chance to play the role of spoiler in the 4A state quarterfinals that year.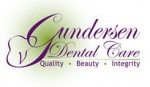 Tied late in the contest, Austin Kelley, the Bears' captain and an all-state player in his own right, was fouled inside the box, setting up the potential game-winning penalty kick. Kelley had delivered more of his fair share of heroics during his high school career.
This one, perhaps, would be the biggest yet as the Bears would have beaten the unbeatable.
Kelley's shot would not find the back of the net that day. Instead, it was safely corralled by Bellarmine's goalkeeper. The Lions went on to win the match. A week later they captured the state championship.
Olympia head coach Ty Johnson was in his first season with Bears 11 years ago. When he looks back on that match, Kelley's penalty kick isn't the first thing he thinks about. Instead, it's all the PKs Kelley took after the game.
"That night he went back to the stadium (and) took 100 penalties from that same spot and slept at the field," Johnson recalled. "He has the true character I want for my Olympia High School program."
Sadly, Kelley, who played collegiately at Saint Martin's University and was a recent inductee into the Olympia High School Athletic Hall of Fame, drowned in September of 2016, leaving behind his wife, Morgan, and daughter, Riann.
"Austin is one of the best soccer players I have played with, but that doesn't really matter to those of us who knew Austin," said Matt Herrera, North Thurston head boys soccer coach. "His character as a person and his genuine concern for everyone is what I remember most about him. When he passed away we not only lost a great soccer player from the community, but we lost a remarkable man. That is what I want people to remember."
Since Kelley's passing, Johnson's squad has adopted the motto, "Play4AK." The messaging is present on the back of each player's jersey.
"Best player I have ever coached and even a better person. He has the innate ability to make everyone around him a better person," Johnson said. "Coaching Austin is what every coach wants, a player who is unselfish, hardworking and an extension of a coaching staff."
Driven to do more for Kelley's family, Johnson and Herrera created the AK Classic.
The two-day tournament will be held June 22-23 at Black Hills High School with all the proceeds going towards a college fund for Kelley's 3-year-old daughter.
"Since Austin passed away I have been trying to think of a way to do something for him and his family, and the alumni tournament is not happening this year so I saw it as a perfect opportunity to host the AK Classic," said Herrera, who played with Kelley when they were both with the Oly Town Artesians. "I spoke with some of the local soccer guys and they jumped on board to help organize the tournament. After I knew we would be able to put something together in a short period of time, I asked his family for permission to use the name, AK Classic and that's how the tournament came to be."
Games will be played between 8:00 a.m. and 3:00 p.m. on June 22, and between 8:00 a.m. and 1:00 p.m. on June 23. The event is free for the public.
The tournament will be 7-on-7 and will feature both men's and coed tournaments. Teams must have a minimum of 10 players and a max of 12 players, while coed teams are required to have at least three women on the field during play.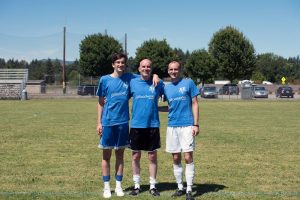 Initially the deadline to sign up was June 7, but according to Herrera, "We are still looking for people."
This also includes volunteers and potential event sponsors.
"This is a great opportunity for our community to support Austin's legacy and help his family out with his daughter's college fund," Johnson said.
People can get involved with the tournament by signing up through Brownpapertickets or visiting the event's Facebook page.