While there may not be a definitive record book for the River Ridge High School fastpitch team – the statistics for the program's first decade or so are a little fuzzy – one thing's for certain, if such a book did exist, you could expect to find Grace Goetsch's name at or near the top of just about every career offensive category.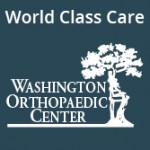 By the time senior's career with the Hawks is over, she will have made more than 100 varsity starts, with most coming crouched behind the plate at catcher where she has proven to be one of the state's best.
Through the first 11 games this year, she has collected 141 career hits, driving in 104 runs with a .500 lifetime batting average. Gaudy numbers across the board to say the least.
"She's been a very special player for us ever since she first arrived here," head coach Martin Harvey said.
That she has, and it's an arrival that predates her time at the high school as Goetsch is a rare five-year starter for the Hawks.
Faced with the possibility of forfeiting its entire season five years ago, River Ridge was permitted to bring up eighth graders to the high school ranks in order to field an entire roster.
Goetsch was among four Nisqually Middle Schoolers who earned spots on the team that year.
"It was intimidating because I was in middle school, but it wasn't that big of a transition on the field because I was doing competitive ball at that time," said Goetsch, who was joined on the team that season by classmates Ahtumn Tomkins, Sarah House, and Sequoia Mercado-Olin. "I was just trying to figure out how I was going to fit in with the older classmen and trying to find my place on the team."
It didn't take long for Goetsch to find the answer to that last question as she hardly performed like a fresh-faced newcomer who had yet to take her first high school class. She hit .405 in 2015, helping the Hawks make a surprise trip to the district tournament despite their green lineup.
Goetsch's battling average during her first season, which would easily be a career high for most, has actually been her lowest as she hit .529 as a freshman, .444 as a sophomore, and .612 last year during her junior season where she was named the 2A South Puget Sound League's Mountain Division's most valuable player.
"It's like she goes 100 percent all the time in games and she has the will to be better than everyone on the field," Harvey said. "She has to be the best that she can be. She is one of the better players I have coached that has a good fastpitch IQ, definitely as far high school players."
Goetsch was simply all-everything last year offensively. In addition to her batting average, she also drove in 44 runs, stole 20 bases, and had 21 extra base hits, including three home runs.
However, ask her about any of these stats and she'll draw a blank.
"I don't look at my stats," Goetsch said. "I play to play, and numbers aren't really that big to me."
Ask her about what her mindset is when she steps into the batter's box and she'll describe a stress-free environment.
"It's funny I actually don't think when I'm in the box," Goetsch said. "I know what pitches I like to hit. I just have fun with it. I don't stress with it. When I make a mistake, I know it and I try to adjust to it."
As dangerous as she is with the bat, she is equally deadly throwing runners out as a catcher, something she did 10 times last season. And that final tally came in minimal opportunities as, after four years, opposing base runners have learned, you don't try to steal on Goetsch.
"Her routine plays are memorable, throwing out girls at second when she throws from her knees, or picking off girls on third," Harvey said about Goetsch's ability to eliminate the opposition's base stealing.
The stacked statistics, the accolades, the impressive plays, Goetsch makes everything appear so natural when she's out there, and there's a clear reason for that.
"Fastpitch is my getaway," Goetsch said. "It's not even just a game for me to play. It's been such a big part of my life for so long. It's my second home. It's my happy place. It's a somewhere I can look forward to going to on my bad days."
So, no bad days on the field…unless, of course, you're the opposing pitcher facing Goetsch's bat.