Experience the power of going on a deep-sea adventure with Thomas Peschak. It will take your breath away, not because you are underwater, but rather the intensity of his images and stories compel a person to look again and think. Wildlife photojournalist Peschak, a trained marine biologist, is bringing a curated collection of his images and experiences through the National Geographic Live series to the Washington Center for the Performing Arts March 28 at 7:30 p.m. You will get a personal tour behind the scenes of what it takes to capture an iconic shot of rare and elusive beings.
The expansive under-the-sea world continues to be a lifetime calling for Peschak who took his first dive at 10-years-old and his first underwater photo at 12-years-old. It's been a love affair ever since. Spending two-thirds or more of the year on the road, this photo warrior is rarely at his home in South Africa. As an assignment photographer for National Geographic, projects stretch out over years rather than weeks. He has trekked to remote coral islands to explore shark nurseries and to miniscule dots of land where sea birds find peace. One expedition took two years and included 23 islands and 7 different countries.
The imagined glamorous lifestyle of a conservation photojournalist really takes an inordinate amount of time and dedication. For each day in the field, Peschak spends several more days studying, gathering research and planning. "The work is really 99 percent perspiration and hard work and 1 percent taking the shot." It can easily take 6 months to produce 20 images. Even with the considerable pain and frustration, he is quick to add that the exquisite moments make it worthwhile. "It is the most incredible profession in the world!" he exclaims.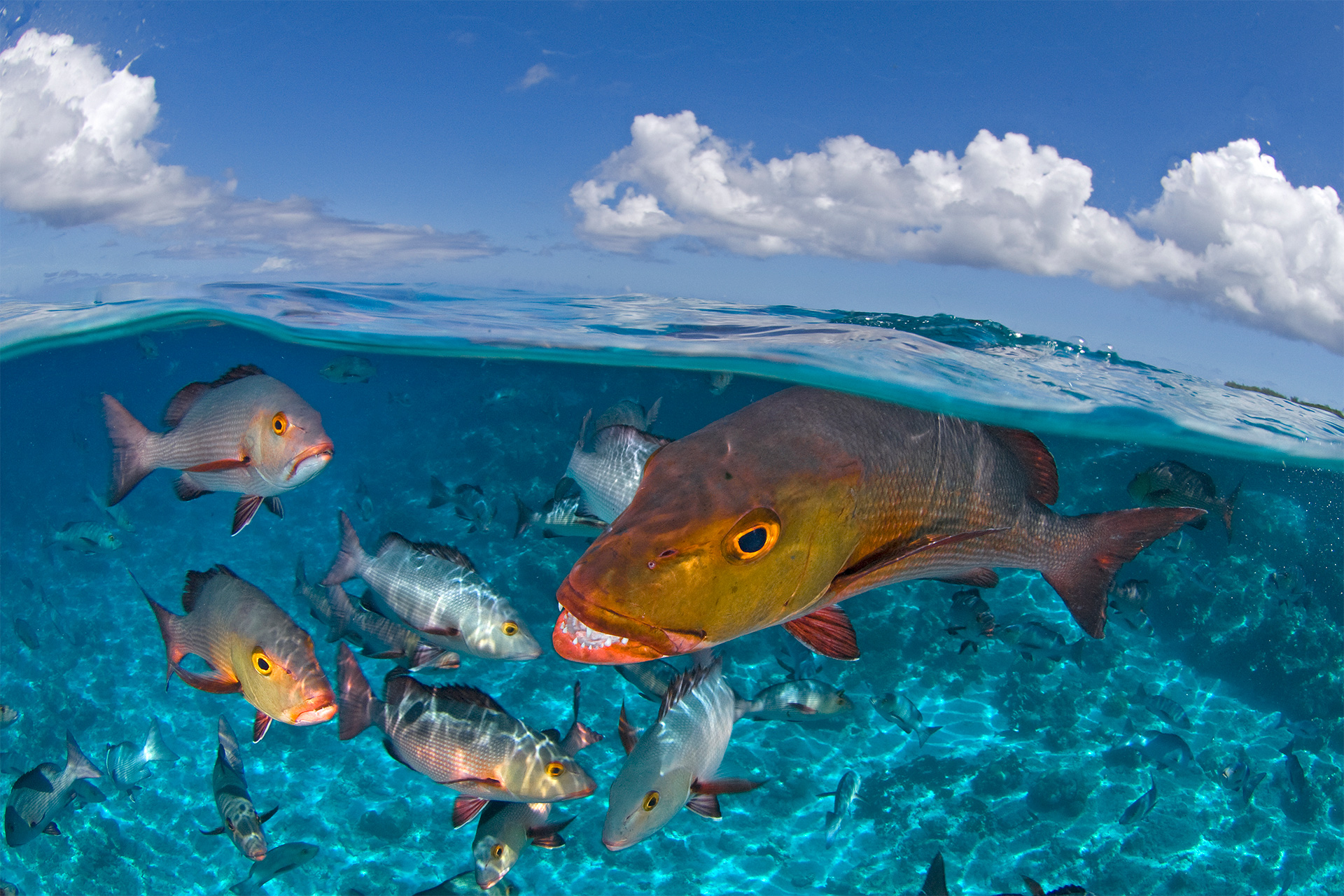 The evening with Nat Geo Live will allow you to remain pleasantly dry in the comfort of your seat as Peschak takes you for an intimate experience around the watery edges of the world and explains what lives below. He brings his education as a marine biologist and his unquenchable desire for conservation together to help people understand the critical nature of our seas. A shift occurred from biologist to photojournalist when Peschak realized that he could reach more people via images instead of words and numbers. His earlier photographs depicting drama and violence done to animals and habitat have come full circle. With more awe and majesty, his images are now meant to inspire us to love and care for our Earth enough to makes shifts in our lifestyles that are environmentally sound and creature friendly. We might not delve into the briny depths, but we want them to stay vibrant.
Peschak has visited and documented many places, witnessing both the positives and the negatives. Even with the damage that has been done, Peschak remains forever optimistic. He wants to assure people that there is still time to protect and preserve our oceanic resources – certainly a shorter time than in the past, but still possible.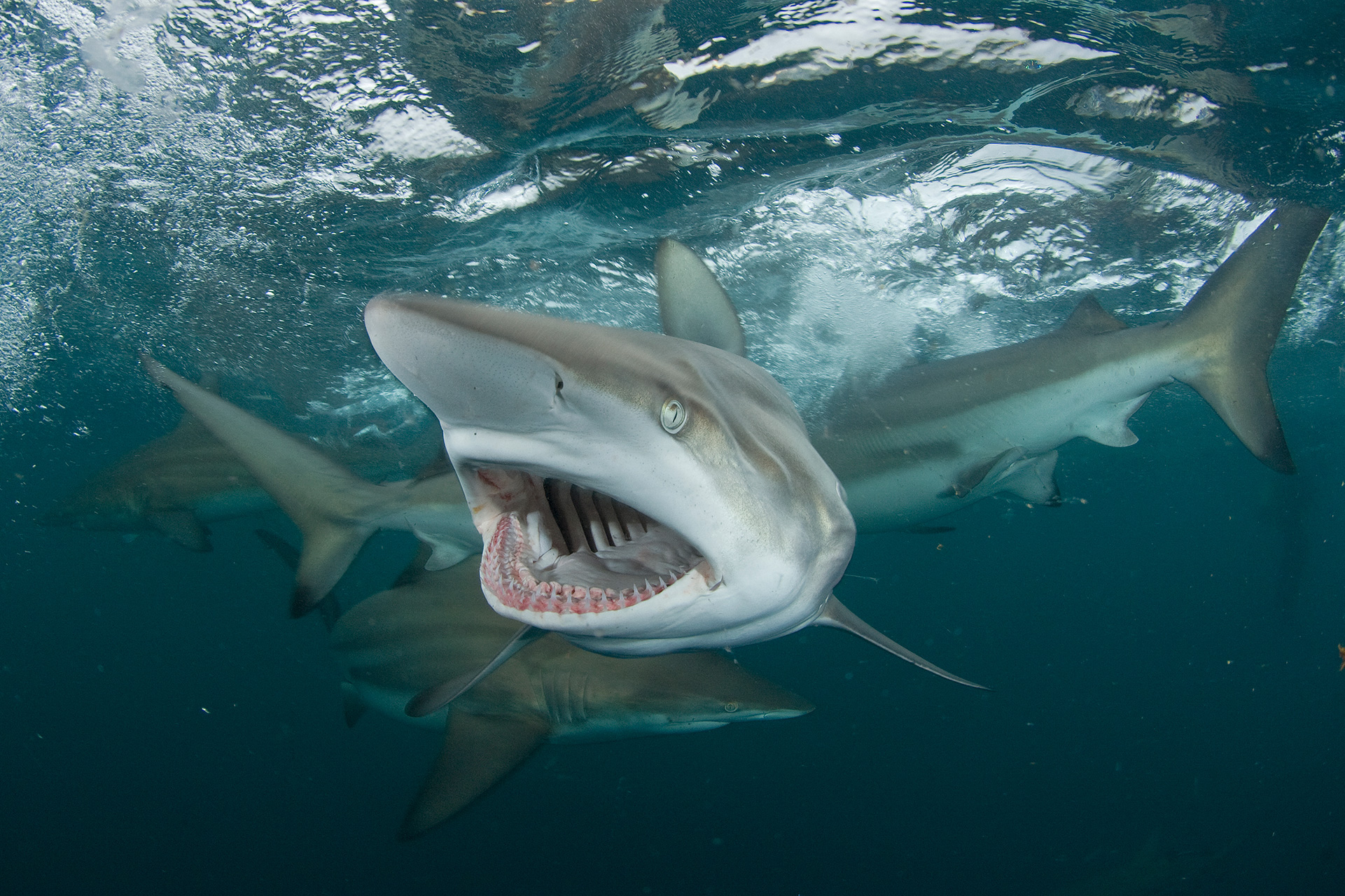 What paths are available for a person to take? Peschak emphasizes three points. First as a consumer (that's all of us) you have incredible power. Most of us eat fish, even Peschak eats some fish, but please do your homework to be knowledgeable about the way it was caught and whether or not it is being overfished. Look to Monterey Bay Aquarium Seafood Watch for current information. Be selective with the fish you buy at the store or in a restaurant. Every dollar you spend is a vote. You can be responsible in your food choices.
Secondly, pay attention to what you throw away. The seas are abundant with plastic, which is being ingested by animals. Everything you throw away goes somewhere, and much ends up in the ocean, even if you don't live near one. Being mindful to recycle, purchase less packaging, use your own bags and minimize food waste are helpful to the world.
Thirdly, Peschak encourages people to wade into politics, both locally or regionally. People make policies and people can enact changes.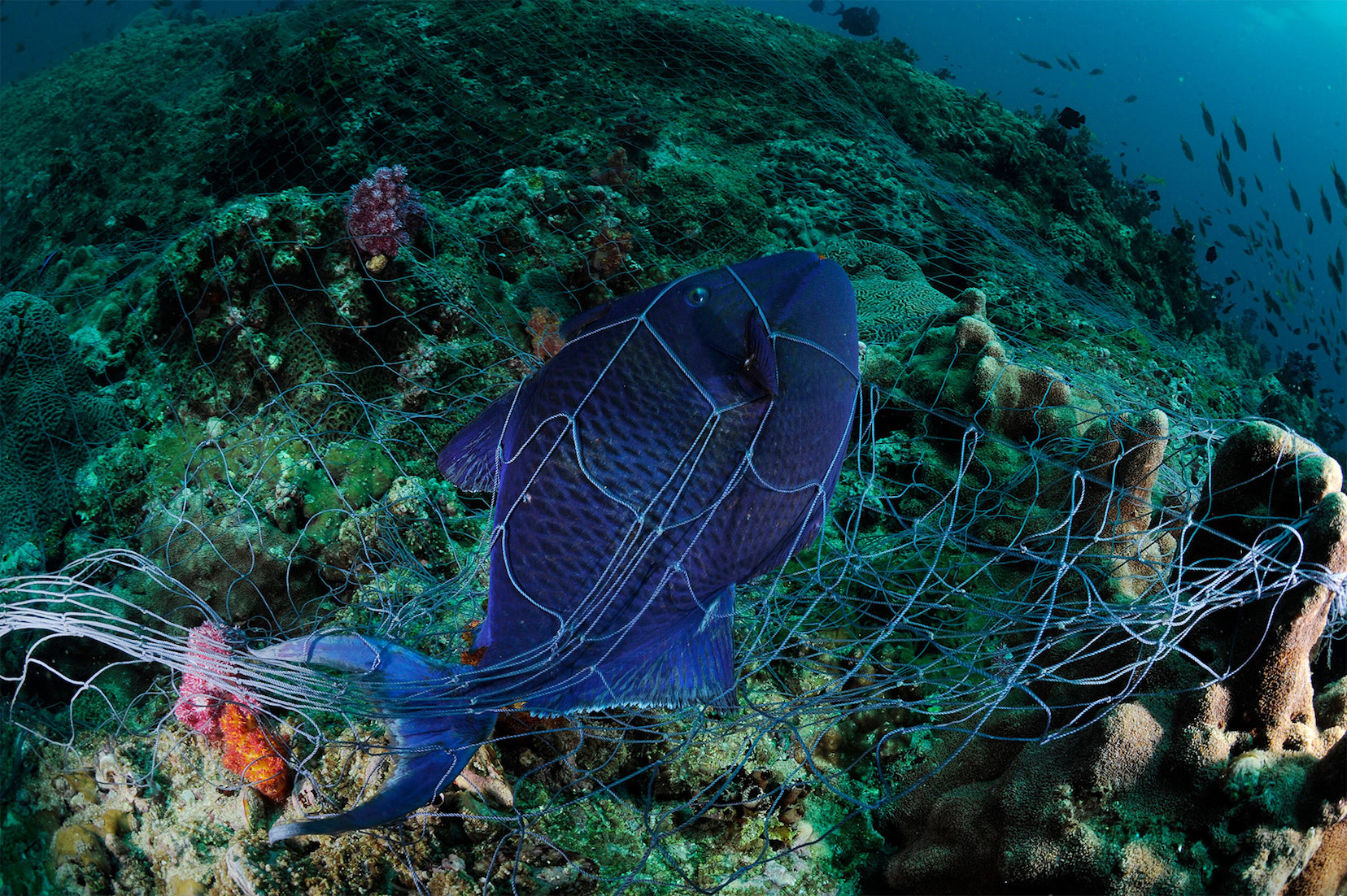 You can continue to enjoy the travels and images by Thomas Peschak at his website or in one of his five books, Currents of Contrast, Great White Shark, Wild Seas Secret Shores, Lost World and Sharks and People. Watch his TED talk here.
With the help of generous donors, the Washington Center has recently upgraded its audio/visual technology including a high definition projector that brings crisp, clean imagery to all their community events. Peschak says it is one thing to see images on a computer or in a magazine, but it is an extraordinary event to see them on a big screen, especially through a machine that integrates science, technology and art. Expand your scope of understanding and appreciate our connectedness above and below the surface by spending an evening with Thomas Peschak. It's a wonder-filled event. Find tickets here or call the box office at 360.753.8586.
Think globally and act locally.
Sponsored