The New Year is bringing a lot of exciting changes for Olympia based wellness spa, Omni Esthetics, and one of those is a newly purchased Intense Pulsed Light (IPL) Laser. With this state-of-the-art piece of equipment now on site, owners Karen Birbari and Dr. Lauren Peizer, ND are thrilled to be offering the Olympia community many additional services to their already lengthy list.
Having opened their doors just under two years ago, Omni Esthetics has taken the revolutionized wellness spa concept and ran with it. With the mission of performing every service with honor and integrity to deliver science-based skin care and treatments, this spa offers state-of-the-art services, advanced clinical treatments, superior home-care formulas and now even more with the introduction of their new laser.
"At the end of 2018, Lauren and I spontaneously discovered the perfect new laser to implement into our spa," explains Karen. "With this exciting piece of equipment now on board, we've been rolling out a whole list of new treatments." So, what exactly is this new laser? The multi-function capacity IPL Laser has been crafted with the latest technological advancements in mind. Lightweight energy is delivered in a more dispersed fashion than in older lasers and proves to be much more comfortable, creating an all new, more enjoyable experience.
One of the many new services at Omni Esthetics is the inclusion of laser hair removal. This procedure is ideal for individuals seeking a more permanent solution to hair removal with quick, painless and consistent results. The Viora Hair Removal Treatments use non-intrusive laser treatments that provide fast and efficient results with the convenience of sessions lasting less than an hour.
Another exciting implementation to the service menu is radio frequency skin tightening. "In the past, surgery was the only option for a facelift," explains Karen. "The radio frequency skin tightening technique is much less painful and can be used to treat many body parts such as the jaw, neck and hands. Being a non-surgical procedure, patients receive the same benefits of a surgical facelift without the down time." The Viora system heats the deeper layers of the skin in a safe and effective way. This causes collagen in the skin to tighten and contract while also stimulating existing collagen and promoting growth.
For those looking to rejuvenate their skin while treating conditions such as uneven skin tone, broken blood vessels, acne-prone skin or fine wrinkles, an IPL photofacial may be just what they need. This unique treatment harnesses the power of light to address and correct a wide array of skin pigmentation issues. In as little as one to four treatments, patients will leave the spa with more youthful, even-toned skin.
Another highly-anticipated treatment that will soon be available at Omni Esthetics is bioidentical hormone replacement therapy. This latest type of testings uses blood or urine, which proves to be more comprehensive than traditional hormone replacement therapy. If these hormones are out of balance, it can cause various health problems such as impacted sleep patterns, heightened hot flashes, dry skin and more. After receiving and analyzing the results of this testing, Dr. Lauren will prescribe patients with various solutions to balance them out and help patients overcome or improve their symptoms.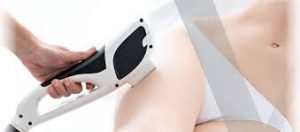 In addition to these newly added procedures, Dr. Lauren and Karen are soon expanding into weight loss, vitamin injections, vaginal rejuvenation and much more. To ensure that each and every addition to the service menu is perfected, some treatments are still in the works and will be available over the course of the next few months.
"Dr. Lauren and myself are very excited for this next phase of services being implemented into Omni Esthetics," exclaims Karen. "It's a big leap for us as its always the been a part of the vision for the company since day one. We can't wait to show the community what we can offer."
To learn more about the many services currently available from Omni Esthetics, check out their previous ThurstonTalk article, visit their website, Twitter, Instagram and Facebook accounts or contact them directly at karen@omniesthetics.com.
Sponsored