Many residents of Thurston County work stressful jobs. Whether that means a nurse at Providence Saint Peter Hospital or a teacher in North Thurston Public Schools, people in stressful positions are likely to experience burnout. Why? Well, the anxiety and stress that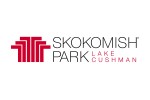 accompanies many occupations in our area involve long hours and full immersion in the job at hand with little time for self-care. In fact, research shows that with applied self-care, people in these positions are not only able to complete their work with less stress, they do an overall better job.
The Hood Canal offers some experiences that can help get a great self-care routine started or add to a continuing routine for those that have already begun.
Harmony Hill
Perched high above the canal is the retreat center known as Harmony Hill. Well known for their cancer retreats, they also offer wellness retreats and workshops. The retreats last between two and three days and include learning how to do yoga, meditation, and other techniques that visitors can use when they return home.
If a weekend retreat doesn't fit into your schedule, their day-long workshops can help bring more balance into your life. The upcoming workshop, "Living in the Age of Overwhelm," in February, focuses on how to navigate overwhelming schedules and how to care for yourself on a daily basis. Check their calendar for more upcoming events.
Alderbrook Resort & Spa
Nothing says self-care quite like a relaxing trip to the spa. Luckily for locals, Alderbrook Resort & Spa boasts one of the best ones in all of Western Washington. The services here include massages, facials, and scrubs, but it also has a unique take on the traditional by including mineralizing baths and shinrin-yoku, a guided form of meditation through the forest.
The grounds also host frequent yoga classes. For $15, yoga enthusiasts can drop in for a one-hour session of all levels yoga. This basic starter class can be enjoyed by anyone ages 12 and up. There is also a water yoga class offered in the saltwater pool at the resort weekly. Full Moon Yoga is also an option throughout the moon cycle and is instructed on the shores of the Hood Canal.
Hoodsport Coffee Company
Part of a self-care routine should include a little indulgence. While the wine, beer, and spirits trail may be an option for many, a stop at Hoodsport Coffee Company can please all palettes. Located on the shores of the canal in Hoodsport, this unique coffee experience includes local roasts, homemade goodies, and a relaxing setting to unwind from stress. A stroll down the storefronts of Hoodsport with a warm brew in hand makes the stress of the day melt away. If all else fails, enjoy a scoop of Olympic Mountain Ice Cream. With their seasonal flavors and locally grown ingredients, it is a treat that is sure to make anyone feel great!
Skokomish Park at Lake Cushman
Drive into the Olympic National Park and check out the self-care options that await visitors at Skokomish Park at Lake Cushman. Unwind by disconnecting from the real world with a camping trip to one of the 100 campsites along the crystal waters of Lake Cushman. Explore the nearly nine miles worth of trails through the forest. Best of all, you can rent a kayak or paddleboard to enjoy the serenity of the natural beauty from the middle of the lake. Stay the night in a tent or choose to enjoy a short escape with a day pass.
Take a deep breath, get into your car, and head north on 101 for experiences that are sure to help boost your positivity after a long day. Make it a weekly or monthly self-care routine to get away to the shores of the Hood Canal.