Dunk, Dunk, Over. Send it in Jackson!
Six-foot-nine-inch Olympia Sophomore Jackson Grant's back to back dunks with less than three minutes in the fourth quarter finalized a second half comeback to keep the Olympia Bears undefeated in SPSL 4A boys basketball Thursday, January 3 in Tacoma at Bellarmine Prep. The Bears used a tremendous second half team effort and overwhelmed the Lions by outscoring the Lions 18-11 in the third quarter and 18-5 in the fourth quarter to defeat the home team 61-46.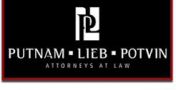 Trailing 25-30 at halftime, Olympia battled back in the second half using hustle, teamwork and great team defense. Junior, Kai Johnson led the Bears with 16 points. Ethan Gahm and Jackson Grant supported the Bears with 13 points each and Senior Andrew Lindsay contributed with 10 points. Charles Elzie, of Bellarmine, led all players with 24 points going 5/12 from the three-point line.
Olympia's head coach John Kiley felt his team played its best second half so far this season. "We had to regroup a bit at half time and I felt like we did a nice job of being more physical in the second half," he shared. "I thought Bellarmine played tremendously well. I am proud of our kids and I feel like we are getting better and if we keep improving hopefully our season will extend a bit this year."
Olympia (7-3 overall, 6-0, SPSL  4A) hosts Graham Kapowsin Saturday, January 5 at 7:00 p.m. Bellarmine (1-10 overall, 1-6, SPSL 4A) heads to Emerald Ridge. "It was battle, it was a classic South Puget Sound game with the rivalry of Bellarmine and Olympia," said Kiley.