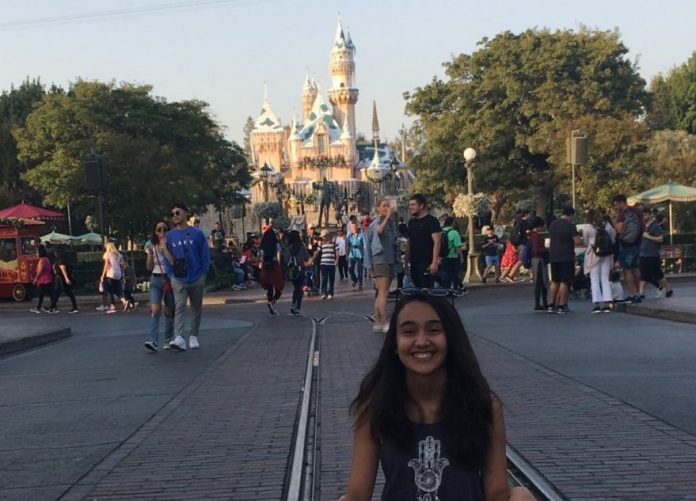 At first glance, Palestine and Chile appear to have nothing in common. They have different climates, languages, and are even in different hemispheres of the Earth. So how are these two vastly different places related? They each sent an exchange student to Olympia High School (OHS) for the 2018-19 school year.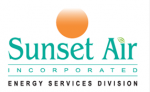 Francis Rahil and Canela Silva Jeldres are two of six students who are living in Olympia this school year as part of the Foreign Exchange Student Program through Olympia High School and the Rotary Youth Exchange Program. While Francis and Canela are here, they are living with local host families.
Marion Sheridan, a longtime teacher at OHS, is the coordinator for foreign exchange students who visit Olympia. She has been organizing this program for eight years and has personal experience with what it feels like to live in a new country.
"I lived in Belgium for my last two years of high school…my father's work moved us there," she says. "I lived in a foreign country for two years and so I had that connection…I know what it's like." That personal connection and experience to moving across the world is part of why Marion runs the OHS Foreign Exchange Student Program. "It changes your perspective for the rest of your life. It shows you that there are lots of ways of doing things and the American way is one way and then other countries come up with their own ways. It doesn't mean the American way is better or worse. It's just fascinating and enlightening to see how other cultures deal with certain problems or food."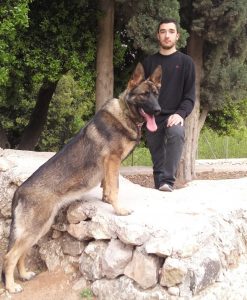 Francis, who is from Bethlehem, Palestine, had never been to the United States before becoming an exchange student. Since he's been in the United States, Francis has traveled several times to Oregon with his host family. He says that the weather in his hometown "used to be similar to [Olympia's climate], but I think like two or three years ago, the climate changed, so now it's warmer. I see the weather forecasts from home and it's been raining a lot. It's been raining for one week without stopping."
However, Canela has had more of an adjustment in the weather department. She is from Santiago, the capital (and coincidentally, the largest city in the country with 5.6 million people) of Chile. "Where I'm from, it's not rainy. At all. I don't really like rain," Canela says. The difference in seasons has also caught her attention. In the Southern Hemisphere, America's "winter months" are actually summer. "For me, winter equals, like, July or August. It's really hot for Christmas!" Canela exclaims. In addition, winter holidays are in a completely different time of year in Chile.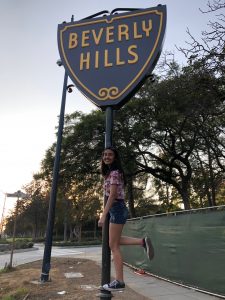 While attending Olympia High School, exchange students are enrolled as seniors no matter their age or actual grade level. This way, they are able to experience senior-level activities, such as prom and graduation ceremonies. However, most exchange students travel when they are 16 or 17 years old (the equivalent of a U.S. high school junior). As they usually have another year of high school left, exchange students in the Olympia School District receive an honorary diploma and an attendance certificate. Both Canela and Francis will have to finish high school in their respective countries once they return in June 2019.
A big part of being an exchange student is learning about and embracing a new culture. Many aspects of being in a different country are positive. Canela says the change in scenery has been good. "I come from a big city. Like, really, really big. So being in a small city has been interesting and more chill. I like it."
However, not all parts of a new country are a welcome change. Francis says that his host family's schedule is much different than his at home. He explains, "My parents would always be able to pick me up when I needed them to. Here, my host parents are done with their work at 5:00 p.m. or 6:00 p.m., so I have to depend on friends, myself, or the bus to transport me. I think that's the hardest thing."
Although the change in schedules takes some getting used to, Canela and Francis are making most of their experience as exchange students. "My favorite class is accounting," says Francis. "For example, yesterday we went to Seattle to visit the big accounting firms and we had to speak to the accountants who were alumni from Olympia High School. We got to experience a day in the life of an accountant." Francis's extracurriculars include cross-country running and the Fellowship of Christian Athletes, which has activities after school.
Canela is also involved in sports as she is doing bowling and taking hip-hop lessons outside of school. At OHS, she is a member of Latin Club and is also taking dance. She says, "I think my favorite class is dancing because I used to do it in Chile."
When asked if they would recommend being an exchange student to other young people, Francis and Canela both wholeheartedly said yes. "It gets you out of your comfort zone," Francis states. "For me, even though I've been here for four months, it affects a person. It changes how you see stuff. It's a great experience."
Canela adds, "It really makes you grow."
In addition to just changing your high school experience, Francis says that living and learning in another country will help students in the future as well. He says that it's valuable to "experience life without your family and friends that you're used to. For example, if you were thinking of going to a university or college outside of your home country, I think this would get you more prepared. You'll see if you're capable of doing that."
The Rotary International Organization had a very specific reason for starting the Foreign Exchange Student Program and Canela says that she's already seeing the effects it's had in her life.  "[Rotary] said that they did this for world peace. Now that I'm living in it, I really feel like you get to know people from other countries, so you will never hate, you know what I mean?" she says. "If you asked me now, 'would you go into war against the United States?' I couldn't because I know people here. [Rotary] says that if every young person in the world could do an exchange, there wouldn't be any more war, or hate, between countries. I feel like it's so true."