It's time to ring in the new year and in Thurston County, we have plenty of places to go watch the ball drop, listen to music and eat while we celebrate the end of one year and the beginning of the next. There are even daytime events for kids that can't quite make it to midnight and family fun everyone will enjoy.

Regardless of how you how you want to spend New Year's Eve 2018 in Thurston County, you can find what you are looking for on this list. You can find even more events as they are posted on the ThurstonTalk events calendar.
WET Science Center
500 Adams Street NE, Olympia
December 29, 10:00 a.m. – 4:00 p.m.
Cost: Free
Celebrate with your kids a bit early on December 29 at the WET Science Center! Turn the holiday into a learning opportunity as the whole family explores traditions from around the world. There will be fun activities as well, such as noisemakers and hats that will have you all ready for December 31.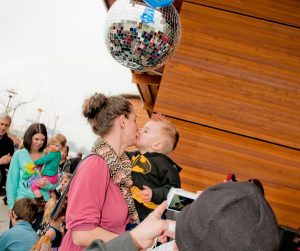 Hands on Children's Museum Noon Year's Eve
414 Jefferson St NE, Olympia
December 31, 9:00 a.m. – 5:00 p.m.
Cost: free with museum admission
Most kids can't make it midnight, so take them to Hands on Children's Museum Noon Year's Eve Party instead! They will have a Ball Drop every hour, so even nap-time won't interfere. There will be costumed characters, dancing, door prizes and even a parade. Participate in all sorts of fun activities, including making Harry Potter wands, chemistry demos with Dr. Seuss, crafts, face painting and special foods.
Nisqually Valley Brewing Tap House
704 West Yelm Avenue, Yelm
5:00 p.m. – 1:00 a.m.
Cost: $20 advanced, $25 at door
If you are looking for something in Yelm to do for the big night, check out Nisqually Valley Brewing Company. They are planning on music, prizes and great food to ring in 2019.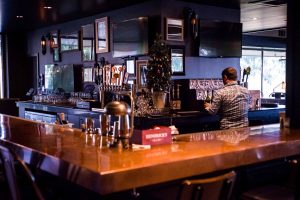 Hotel RL Olympia
2300 Evergreen Park Dr SW, Olympia
December 31, 6:00 p.m. – 12:30 a.m.
Cost: $209-235
Hotel RL Olympia has VIP packages for New Year's Night, making it a quick getaway to start 2019 off right. VIP Package include dinner for two, followed by tickets to the New Year's Eve Celebration and a champagne toast when the ball drops. Follow that up with a breakfast for two in the morning. A standard package is also available with a buffet for two before the big celebration, tickets to the event, champagne toast and breakfast. Find more information in this article.
Elks Lodge Rockin' in the New Year
1818 4th Ave E, Olympia
December 31, 8:00 p.m.
Cost: $30 advanced, $35 at door
Come early to the Elks Lodge and have dinner at the Birds Nest Café until 7:00 p.m., then get ready to part with Been There Done That. Throughout the evening there will be hors d'oeuvres. At midnight, a champagne toast. And finally, to finish out the night, breakfast will be available.
Little Creek Casino Resort
91 West State Route 108, Shelton
December 31, 9:00 p.m. – 1:00 a.m.
Cost: $40
The party never has to stop at Little Creek Casino Resort! Come early and play your favorite games, then head to official party at 9:00 p.m. with live entertainment including Harmonius Funk and the infamous DJ Smylez. They will have food and drink specials, party favors and of course drawings for cash! Must be over 21-years-old to attend. Be responsible and stay the night at the hotel after the party. Call the hotel front desk for packages.
Rhythm and Rye: Pigs On The Wing
311 Capitol Way North, Olympia
9:00 p.m. – 12:00 a.m.
Cost: $15 advanced, $20 at door
Rock out with Pigs On The Wing at Rhythm and Rye, complete with a champagne toast at midnight. The Band will perform a "2-set journey through all eras of Pink Floyd's career, featuring tight performances of the hits and sonic exploration of the deep cuts as well."