Shopping locally provides huge benefits throughout any community. More than just keeping your hard-earned dollar local, it allows small businesses to donate time, goods and services to charitable causes right next door. In the case of Budget Blinds of Lacey, that next door is a tangible thing when they partner with Home for Our Troops.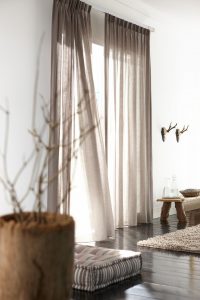 The Institute for Local Self-Reliance facilitates research on such trends. They report that "In recent decades, policy across the country has privileged the biggest corporations. Yet a growing body of research is proving something that many people already know: small-scale, locally owned businesses create communities that are more prosperous, entrepreneurial, connected, and generally better off."
Though a national company, every Budget Blinds branch is a locally owned, integral part of their neighborhood. They have long partnered with charitable organizations like Working Wardrobe, Home for Our Troops, Heart & Home, and more.
As they advertise, "Since 2014, Budget Blinds has been the official window coverings supplier for Homes for Our Troops (HFOT), a privately-funded, nonprofit organization that builds mortgage-free, specially adapted custom homes for severely injured post-9/11 Veterans." To date that partnership has resulted in more than 80 custom homes for brave service members.
Budget Blinds of Lacey Owner Amber Snaza knows the military life well. A Yelm native, she has also been a globetrotting military wife. But now she's happy to be home, helping others. "My family was one of the first families to homestead in the Yelm area," says Snaza. "You can say I have some deep roots here. Later I became a military wife and lived all over the United States and abroad for 15 years. I settled back in Yelm in 2004 and opened my business in January 2005."
Though fashions and trends have changed over the years, Snaza's commitment to her community has not. "I have enjoyed working in the community meeting new people and providing them with a great product and service." Her staff travels Thurston County offering on-site consultations of window treatments, blinds, shutters, drapes, shades and smart home technology.
"I believe that happy employees are a must," stresses Snaza. "I am fortunate to have great help. We are like family and work well together. We are more like partners in business. We are all growing together and encourage each other."
With such a bond, it's no wonder Snaza and her team take great pride in helping with local Homes for Our Troops events. The organization—which began in 2004—awarded their 250th home to a disabled veteran in June 2018. These homes include adaptive features and are presented to the soldiers mortgage-free.
"Our veterans are near and dear to my heart," says Snaza. "We live in a community with military families all around us. To be a part of an organization that supports these families and the impact it has on their lives is amazing. How could I not get involved? The positive impact of a safe and fully-accessible home is priceless."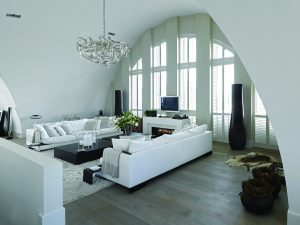 In Washington, there are four servicemen currently receiving homes via HFOT. The Budget Blinds family will be assisting with a new home for double-amputee Sergeant Jereme Sawyer who was injured in 2012. Having a wheelchair accessible living space will make time spent at home easier and more relaxing. See more of Sawyer's story and watch a personalized thank-you via HFOT.
This is truly a case where shopping local makes a world of difference. By ordering home fixtures from Budget Blinds of Lacey, you are helping injured veterans like Sergeant Sawyer enjoy the simple things in life, like having friends over or cooking a meal.
If you're looking for design help, professional ordering and measuring, and first-class installation services, schedule a free, in-home consultation on the Budget Blinds of Lacey website or by calling 360-894-8130. Look through the gallery of their work or read about the full range of their products, then let Budget Blinds of Lacey transform your home…and the lives of local, dedicated military families in need.
Sponsored