In 1925, Helen Keller attended the Lions Club International Convention in Cedar Point, Ohio, and challenged the organization to become "knights of the blind in the crusade against darkness." Olympian Pat Creighton, member of the Olympia Host Lions Club, has taken this to heart. She imagined an idea that would be helpful to those not only with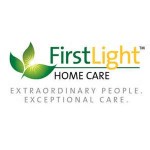 vision challenges, but also those with hearing difficulties. Creighton said, "I'd been thinking of pins." The plan involved wearing lapel-type pins that would be helpful to everyone. The Host Lions Pin Project has now begun to bloom. Creighton emphasized, "Possibilities become realities."
AARP calls hearing loss the silent epidemic in our country. Vision and hearing acuity tends to diminish over time. Sadly, the stigmas of aging and wearing devices slow people's decisions to get help. This poses challenges to those with lowered vision or hearing capabilities, but it is also a challenge to the people on the other side of the communication. Creighton knows first hand that hearing loss presents daily challenges. When she presented the pin idea to her club, the group enthusiastically said yes.
Hearing aids and glasses are important and helpful, but they don't necessarily compensate for the entire loss. Clear communication happens much more easily when people are face to face, which allows for reading lips and seeing body language. Enunciating words and slowing down cadence also make a huge difference. I spend time with my 92-year-old mom and her 98-year-old husband. Every visit provides me with the opportunity to practice direct, evenly paced conversations. They live at Olympics West, where most of the residents have impaired hearing and limited vision. However, it's not only older people with hearing or vision issues. They are all ages and everywhere.
Creighton's long-time friend is living with macular degeneration. She has been a witness to her progressive loss of sight. People with sight limitations are not necessarily blind, and compromised sight makes it harder to read signage or avoid bumping into others. This is why the pins are the perfect idea. Wearing one lets others know help may be needed with fine print or avoiding obstacles.
The stylish square pins were designed by Mark Grindstaff of Grindstaff's Trophies. They have either a blue or gold background with an easy-to-distinguish eye or ear icon. They measure 1.5 inches on each side. Cards are also available that read as follows: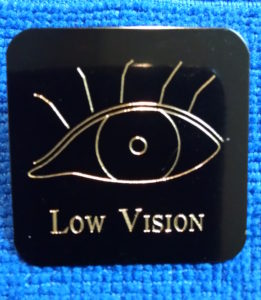 You may notice I am wearing a pin indicating that I have vision challenges. I would appreciate your assistance if there is something I need to read or fill out. Thank you!
You may notice I am wearing a pin indicating that I have hearing challenges. I would appreciate your assistance by speaking more slowly. Thank you!
Creighton has been making her way around town talking with vision and hearing professionals such as audiologists, optometrists and opticians. She visits other Lions Clubs to spread awareness. Her circle is expanding to include senior residential facilities and other places that cater to senior activities such as the Olympia Senior Center.
Our area is also home to the Corbin Low Vision Resource Center, which was established by the Olympia Host Lions Club to provide aid and equipment for people with blindness or low vision. There are devices to improve reading and other communication skills. Task lighting and hand-held magnifiers are just a few of the aids available. The Center is supported with donations of time, talent and funds making these things available at no cost to many Washington residents. For more information about the Center or to have a donation picked up, please call 360-790-8667.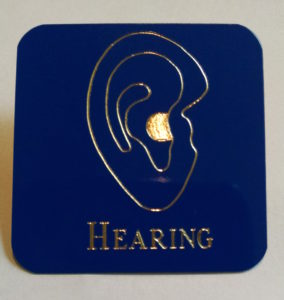 Lions Clubs have long been associated with vision, including sight programs aimed a preventable blindness. Did you know that our area has one of the best LERC, Lions Eyeglasses Recycling Center, in the United States? The Lacey facility receives previously used glasses. Volunteers wash, sort and discern the prescription so that pairs can be reused and recycled to others in need. Imagine providing improved vision to a child who could then read the chalkboard or to a senior who wants to maintain independence. You can drop your unused glasses at any Olympia Federal Savings location. Your old pair of glasses can change another person's life.
Whether or not you need a hearing or vision pin yourself, I imagine you know someone who could benefit. For pins or related information, you can call Pat directly at 360-786-8373 or email her at psmcreighton@hotmail.com.
If you are interested in learning more about the Olympia Host Lions Club, you can check out their Facebook page.