There is only one woman currently training at the US Rowing National High Performance Center in Oklahoma City, Oklahoma, and that woman is Olympia-born Katie Gibbons. Like many rowers, Katie is tall, strong and has an amazing work ethic, but unlike most elite rowers, she has not been rowing since she was a child and she did not come from a family of rowers.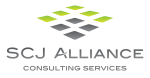 Gibbons has always been athletic and played competitive soccer during her years at North Thurston High School. She went on to play two years of collegiate soccer at South Puget Sound Community College before moving to Colorado to attend the University of Denver.
"I decided to focus on academics at the University of Denver," shares Gibbons. She did not plan on playing any sports during her time in Denver, but after only about two weeks she realized that she really missed the team atmosphere that sports bring. "I heard about a club sports fair and decided to check it out," explains Gibbons. At six feet tall, Gibbons was spotted immediately by the women of the rowing team, who asked if she had any rowing experience. Although the answer was a resounding "no," Gibbons decided to take a Learn to Row class and quickly fell in love with the sport. "It was physically demanding and the training took place on the water, which I missed tremendously, living away from the Pacific Northwest," says Gibbons.
Gibbons became an integral part of the team which took fifth at nationals, quite an accomplishment for a small program training in a reservoir in Denver. "I loved the rowing, but I also enjoyed the team and wanted to help the program to build on their reputation," Gibbons explains. She was elected vice-president of the team, returned to nationals and even rowed in South America during her study abroad. When Gibbons graduated from the University of Denver, she knew that she wanted to keep rowing. "I didn't see myself as an elite athlete, but I knew there were a lot of competitive masters programs where I could work on improving my technical rowing skills."
Meanwhile, Gibbons' boyfriend, also a rower, was recruited to row at the National High Performance Center in Oklahoma City. Gibbons moved to Oklahoma and brought a little of the Pacific Northwest with her in the form of her fledgling business, Sea Gypsy. Gibbons didn't just grow up on the water in the Northwest, she grew up in the world of oyster farming and lived on tidelands. Her father Jim Gibbons owns Seattle Shellfish and Katie was raised working in the family business and enjoying the briny deliciousness that is an oyster raised in the clean waters surrounding Olympia. Katie wanted to introduce oysters to the landlocked people of Oklahoma and Sea Gypsy Oyster Company was born.
Katie created a mobile raw oyster bar that travels from public to private events. Gibbons has the oysters overnighted to her from Washington prior to an event. She shucks the oysters herself and serves them to her delighted guests.
"I have catered weddings and had collaborations with breweries and wineries," says Gibbons. "It is really fun to pair three wines with three different oysters. I just shuck and chat." Sea Gypsy has become very popular and Gibbons was booking several events a week when she felt the pull to place her focus back on rowing. While her shucking skills were improving, so was her rowing. She scaled back her Sea Gypsy events from two or three per week to two or three per month and applied to the National High Performance Center.
New to the program, Gibbons knew that it would be a building year and might be a while before she experienced significant success. No one was more surprised than she was when her women's quad boat entered into the US Rowing Club Nationals and won.
Winning a race in the biggest regatta in the United States meant that Gibbons received an invitation to train full-time. Gibbons has had to give up a lot to pursue her dream of rowing in the 2020 Olympic Games. "We train four hours a day so a regular 9-to-5 job is out of the question," shares Gibbons. She now lives at the rowing center, which provides housing, physical therapy and a nutritionist.
"It has been such an honor to row here and to be coached by Reilly Dampeer," Gibbons says. Dampeer and Gibbons are outnumbered by the men two to nine, but having a woman lead their team encourages her to keep going. In addition to training, Gibbons has found time to coach a young adult that is training for the Youth Olympic Games. Gibbons accompanied him to his qualification regatta in Chile. "I have really enjoyed sharing what I have learned with other rowers," she says.
Talking with Gibbons, you get the sense that she is just getting started in her rowing career. I know I will be looking forward to seeing her name as the 2020 Olympic Games in Tokyo draws closer.