Crunch, crunch, 3.14 crunch, 6398 crunch… This is the sound of your mind on "math."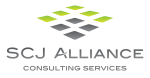 More specifically, it will be the sound of area high school students crunching numbers and granola bars during the state high school Mathleague tournament on The Evergreen State College's wooded campus on April 28. The competition is hosted, planned and managed by generous Evergreen math faculty members Brian Walter and Vauhn Foster-Grahler.
Thurston and Pierce County students will square off in a battle for….well, the most correct answers resulting in team and individual victories. Winners can also qualify for the national competition in Kansas City in May. Last fall was the qualifying event for this week's state tournament.
"We're really strong as a team," says Olympia High School math team president Lucas Ehinger. "Every year we've won the team title until last fall."
Last November, River Ridge (RRHS), North Thurston (NTHS), and Olympia High Schools (OHS) competed from Thurston County along with Henry Foss, Stadium, and Curtis High Schools from Pierce County. All three Thurston County schools are gearing up.
"We sent almost 20 students in November, which is the highest since I've been here, and 14 qualified for state," said RRHS math coach Jay Jahnsen.
So that's How It Works
The tournament includes an overall individual award and awards for freshman/sophomore teams, for individuals by grade, and for overall teams.
Students tackle five different types of questions. There are timed tests, relay questions and don't forget the power question – a multi-part, proof-oriented question where a team works for one hour to produce a single multi-page answer. Whew! America's future is in good hands.
"There's both an individual aspect and a team aspect of working with people and divvying up problems," explains Ehinger (OHS). "It's fun getting collaboration in there between a freshman who's just started, and they're a little hesitant and don't know as much, and a senior who's done this multiple times."
The event is low-key and friendly.
"The students on our team come from all levels in school, algebra through calculus," explains Jahnsen (RRHS). "The questions are different from what we typically teach. Students are tested on prime number theory, set notation, combinatorics and probability."
The competition is free, but not to Evergreen who has graciously funded it the past few years. Evergreen is one of only nine locations in the nation to host a state championship competition and is one of two on the west coast.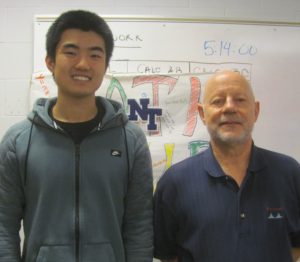 Do These Students Even Need to Prepare?
"We have meetings every two weeks and have a chat going on with the officers and some of the members to talk about math problems and to coordinate meetings," North Thurston High School math team president Thomas Sui.
The officers or math club presidents teach the other club members through Snapchat, Facebook and meetings. They also quarterback at math competitions, setting team strategy.
"The best preparation is just paying attention in math class," says Ehinger. "There are plenty of other math competitions that we do. Each month we have a 'Mathleague Press' where students take a half-hour, 6-question math test. Scores are posted to Facebook. We look at questions from previous years and from other math competitions that have materials online."
"I used to be pretty nervous going into Mathleague but now it's kind of exciting; just something fun to look forward to," says Sui (NTHS).
Student Benefits
Why would students spend their Saturday inside a concrete building, working their way through round after round of math problems?
"It's a pretty unique experience," says Sui (NTHS). "It's fun because after each round we get together and talk about each problem."
Students set goals. Both NTHS and OHS math team presidents hope to win first, second or third place this year.
"'Winning justifies the hard work put in by these kids," says OHS math coach Christina Heikkila. "It says 'I have great skills, I really know my math, and this is something I enjoy doing.' It's also a nice opportunity for these kids to compete against other kids to see how they compare with their math abilities."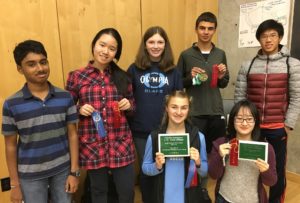 "They're really competing against themselves," says NTHS math coach Bob Wienski. "I think the kids walk away feeling accomplished every time we go there. I hear the kids talk about the problems they've solved, not how they placed."
It's great practice for the SAT, ACT, AP Calculus and math tests in general.
Some students enjoy seeing old friends. "The majority of the North Thurston team are people that I consider some of my closest friends," says River Ridge High School math club member Colin Mayo. "I've known many of them since middle school."
Ribbons, certificates, and trophies are awarded to these incredible math kids. It may be fairly quiet in the room but the excitement is palpable and the atmosphere is one of comradery.
Pi anyone?