It is the goal of every high school track and field athlete – a state championship medal.
Olympia High School's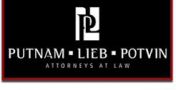 David Woodward closed out his high school athletic career in 2016 by winning the Class 4A state javelin championship with a throw of 188 feet, 1 inch. It remains the third longest throw in program's lengthy history and the best mark in the event the school has seen over the last 13 years.
It was a fitting end for Woodward, who now plays football at Utah State University. He had missed his entire junior season of football with two fractured vertebra and dealt with a handful of other injuries the previous three years, forcing him to work even harder to achieve his athletic goals.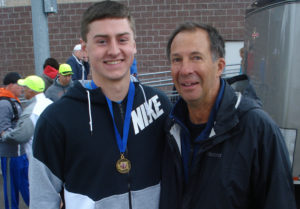 When Woodward headed to Logan, Utah the following fall to start college, that state medal, as incredibly meaningful as it was to him, was not among his belongings.
Woodward had framed the medal along with a picture of him and Drew, long-time Bears track and field coach, and gave it to Stevick as a way to honor his coach who was there every step of the journey.
"My dad is so knowledgeable and has coached many state champions and placers," said Drew Stevick's son, Jesse, who is the head track coach at Olympia, "but he would much rather an athlete develop character and find the value of personal improvement."
Jesse stated that his father didn't just have this type of strong relationship with state champion caliber athletes, but everyone he coached.
"This same type of respect is evident from the worst throwers on the team," Jesse added, "and if they had medals to frame and give him I am pretty sure they would do the same thing."
Drew, who has coached track and field at Olympia High School for more than 25 years and was the founder of the Barron Park Striders, a highly successful youth track program based in Thurston County, will be one of five inductees into the Olympia High School Athletic Hall of Fame on April 28.
Drew will receive the Lifetime Achievement Award, becoming the ninth recipient of the honor since the hall of fame's formation in 2011.
Joining Drew in this year's hall of fame class is former Bears Bob Levenhagen, a 1944 graduate who played football at the University of Washington and in the Canadian Football League, Julie Nelson, a 1982 graduate who was a three-sport standout in volleyball, basketball and slowpitch, John Kiley, a 1986 graduate and the Bears current boys basketball coach who helped Olympia win the 1986 state basketball championship as a player, and Luke Kravitz, a 2004 graduate who rushed for a school record 2,460 yards in 2003 before playing football at UW.
The five inductees will be honored during a banquet on April 28 during the annual Hall of Fame dinner auction at the school. The event, which starts at 4:30 p.m., includes a dinner, silent and live auctions and the induction ceremony.
"He is so deserving of this honor even with just his service to Olympia High School," Jesse said. "I think with what he has done for the sport of track and field in all of Thurston County through the Barron Park Striders he could probably be inducted into every area school's athletic hall of fame for his contributions to their track and field programs. Dad does not coach for recognition. He coaches to make a positive impact on the lives of his athletes. I think this is one of the reasons why it is so neat that he is being inducted into the hall of fame, and why any athlete that he has coached would be so excited for this recognition."
Dr. Drew Stevick, a vascular surgeon who received his medical degree from Stanford Medical School, founded the Barron Park Striders in Palo Alto, California in 1988. The club moved to Olympia in 1991 where it quickly became one of the leading running programs in the Pacific Northwest with more than 100 athletes competing in a national meet since its inauguration.
"Dad loves track because it is a sport for anyone and everyone," said Drew's daughter Autumn, who teaches at Marshall Middle School. "It is communal, teaches team spirit, demands perseverance and grit, and also allows every athlete to challenge themselves at their own level and be held accountable for their own performance. Honestly, it's hard to even speculate regarding how many people in this area have benefitted from his gentle and patient coaching in these areas, but I know the whole of Olympia has been affected greatly."