Jeff Gallagher briefly contemplated giving Joe Crumley his own key to the Black Hills High School gymnasium.
Over the past couple years, Gallagher, head coach of the Wolves' boys basketball team, would routinely receive a text most Sunday mornings.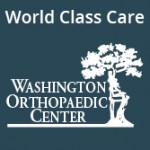 The message was always the same.
"Coach, can we open up the gym and shoot?"
Inquires increased over time. It got to the point where Gallagher no longer checked to see who had sent the message. If it was coming in early Sunday, it was Crumley.
Weekends, before school, after practice – Crumley just wanted to be in the gym.
"He's in there every chance he gets," Gallagher said about his senior captain. "If we actually did give him his own key, he would never leave."
Casual pick-up games or simply shooting around, either will suffice for Crumley. He just wants to dedicate as much as he can at improving his skillset.
"He's the type of kid who will do whatever you ask of him and he will do it to 100 percent," Gallagher said. "That's what makes him a really good teammate and a really good leader. He's got the whole package."
Gallagher first met Crumley while putting on a Wolves' basketball camp six years ago. Prior to that meeting, Crumley's gym of choice was the Valley Athletic Club. Numerous times during the week, regardless of the season, Crumley would stuff a basketball into his backpack and ride his bike 3 miles just for a chance to get on an available court and play.
"It seemed like we were at the Valley every day playing. If we weren't there, my brother and I would go to the backyard and play," Crumley said. "(Basketball) has always been my way out."
The trips to the Valley became less common once Crumley attended Gallagher's camp and soon the Black Hills gym became his home court. Not long after, the texting started.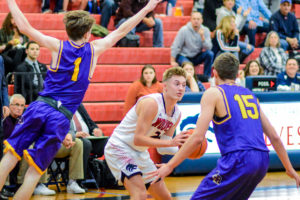 "We've had a special relationship," Gallagher said. "He was at the first camp we held here when he was in seventh grade. He was really young when we started working with him. If I was to look at where he was at when he first got here to where he is at now I'd say he's exceeded all expectations."
Crumley was thrust into the Wolves starting point guard role last year more out of necessity than anything else. A thin backcourt required Crumley to shift over from his more natural off-guard position.
Despite the role change, Crumley excelled averaging 14.2 points a game during his junior campaign while helping Black Hills advance to the district tournament.
Due to a much deeper roster this year, Crumley will alternate between the point and shooting guard positions, giving Gallagher more flexibility with his lineup as the Wolves look to contend for the 2A Evergreen Conference title.
"There's different areas where we can use him," Gallagher said. "Last year he was our primary ball handler. This year we are hoping some other guys will step up and help him out so we can free him up to be out on the perimeter where he can shoot. He's so versatile."
His multipurpose nature, however, is not just confined to his play. Crumley, whose father is a long-time youth basketball coach, also serves as Black Hills' on-the-court coach, according to Gallagher, a former point guard himself who was coached by his own father.
"He has a very high basketball IQ. He can sit down with us and evaluate the game. Often times he will come to me and say this is what went wrong. This is what we can change, which is great because I'm not out there on the floor. He gives us that extra set of eyes and he knows the game so well," Gallagher said. "He's able to put his teammates in spots where they can be successful. If you could keep a kid for five years in high school he would be the one I'd keep."
Crumley is one of five seniors on the Black Hills' roster this year, joining Garrett Glenn, Casey Olson, Colby Smith and Kaena Walker.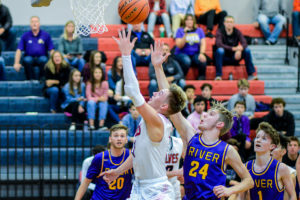 The Wolves opened the regular season winning four out of their first six games, with victories over 4A Evergreen of Vancouver (62-58) and Bremerton, Gallagher's alma mater which Black Hills bested 84-28 to open the season.
The Wolves will begin EvCo play on the road at W.F. West on January 2.
"We have a lot of athletes and a really good bench," Crumley said. "It's a pretty feisty group. We're always battling at practice with each other, but I always know on the court they all have my back."