It's become a familiar scene, one that first played out in the fall nearly 40 years ago.
The Olympia Bears are hustling through another football practice, preparing for another upcoming Friday night football game. And there's a Shea on the football field, wearing Olympia Bear blue.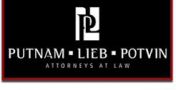 Owen Shea, the Bears starting running back, has Bear history. He's a second-generation Bear. His father, Denis Shea, was also running back for the Olympia Bears back in the early 80s, graduating in 1983.
With Owen's final games ticking down on his senior season, these are treasured moments for both dad and son.
"I'm very fortunate," Denis said. "It's coming to an end. That hasn't hit me yet."
But it will.
For Owen, having his dad coaching him has helped.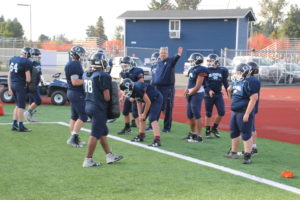 "It's fun," Owen said when asked what it was like having his dad as a coach. "It's really nice having him at practice. It's helped me be close to the coaches. I learned the position a lot better."
That "dad" title has opened the communication door, giving him added insight to being a running back. He feels comfortable going up to his dad at practice and asking questions.
"There's a lot better communications," Owen said.
Owen's Bear bloodline isn't just his dad. His older brother, Neal, was also a Bear, starting as a lineman and graduating in 2013. And adding to that Bear connection, Owen was a ball boy for the Bears from fourth grade through middle school. He was always at the home games on Friday nights.
That connection has deepened Owen's commitment to Bear pride.
"In my mind, I want to add myself to that long line of good football players," said Owen, who backed up Scott Gunther last year at tailback. "I think I've done that."
Being a second-generation Bear comes with a desire to be the best he can be.
"It makes me want to be here a lot more," Owen said. "Knowing that my brother went through it, my dad went through it. So, I should be able to go through it too. It makes you want to be better than them."
It drives Owen in the off season. That commitment to being better is why Owen worked so hard in the weight room in the off season and at practice. It's why he turned out for track in the spring, running sprints.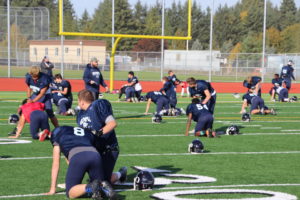 "All the work in the off season is built on winning," Owen said. "That's all it's for."
Owen isn't the fastest guy on the field. But he might be the strongest. He's squatted 475 pounds, one of the best lifts in school history. At 6-foot-1 and 205 pounds, Owen has the power to break tackles and run over defenders.
"He's a power guy," said Steve Davis, Olympia's head coach. "He works his butt off in the weight room. He's also a track guy. He's got the speed, but he's a power back."
Owen has a determined work ethic to go along with his natural talent.
"Obviously he has natural talent," Davis said. "But he has worked hard. He's grown up in this program. His dad has been a coach here for 14 years. His dad played here. His brother played here. He was a ball boy with my son for five years. He grew up as a Bear. He lives two blocks from here. He's lived in that weight room. It's been a great experience for him."
After Denis played his last game as a Bear in the fall of 1982, he played two years at Walla Walla Community College. At Walla Walla, he was teammates with another fellow Bear, Steve Davis, now the Olympia Bears head football coach.
Besides coaching both his sons at Olympia, Denis was also their coach in the Thurston County Youth Football League.
"Football's been our fall together," Denis said at a recent practice. "It's going to be hard the next couple of years."
At practice, Denis answers to both "Dad" and "Coach." But Owen usually only uses the "Dad" title for the first five minutes of practice.
"We usually have a time, about the first five minutes of practice," Denis said. "I'll go up and be dad. I'll talk to him and ask how his day was at school. And all of that. Then we get through that and it's all football."
Once practice is over, Denis becomes "Dad" again. The coaching is shelved until the next practice. For the most part.
"I've made it clear with my wife that I try not to talk football at home," Denis said. "But there's always a little bit. She'll want to know a little bit. But we try not to carry over what went on on the field."
Denis, whose father is a graduate of Saint Martin's High School, preventing a three-generation Bear connection, tries not to put on the coach's hat, telling Owen what he could have done differently.
"There's times I want to, but I refrain. Well, unless my wife isn't in the room," he says with a smile. "She's very supportive of what I do. I'm very fortunate. She is very into the program and knows what it takes – that it's a year-round job. She loves watching her kids grow up and play."
And Denis has loved getting to coach his sons as a Bear.