Kick off this school year with the Boys and Girls Clubs of Thurston County (BGCTC)  as they take a cruise on the Highway to Great Futures.
September 29, at 5:30 p.m. the BGCTC are hosting their 15th Annual Born to Be Wild Auction event at Saint Martin's University, Marcus Pavilion.
"This is a new location for us and a slightly earlier time of the year, but we are very excited and we know our guests will have a wonderful experience," says Katya Miltimore, BGCTC Executive Director. "We host our fundraising breakfast in this space every year in late May and Saint Martin's University events team and Bon Appetit catering company always outdo themselves and delight our donors."
"In the past, the Born to Be Wild Auction was always described by our guests as the most casual and fun event in town," shares Miltimore. "Now in its 15th year, our committee decided to give Born to Be Wild a fresh spin by taking our guests on a "road trip". This year's theme is Nashville. Every year to come, we hope to take our guests on new and exciting road trips. The 2018 destination will be revealed at the event this September."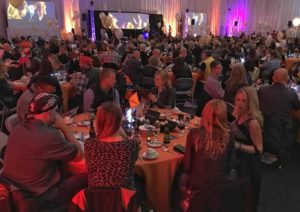 Kirsten Conklin, chair of the auction committee, is looking forward to the moment each guest walks into the venue for the first time. "For me, it's a similar feeling when you have found the perfect gift for someone and cannot wait for that person to open it. Guests should expect to see more expansive décor, a greater cultural component and a diverse selection of auction packages at our event."
The event kicks off at 5:30 p.m. with a silent auction and social hour. Guests will be free to mingle, bid, take commemorative pictures in the photo booth, get some new ink at the temporary tattoo parlor and sample specialties from local craft distilleries. At 7:00 p.m. a family-style southern dinner is on the menu with a balloon pop raffle, courtesy of Panowicz Jewelers. There will be live music from Nashville musicians, a dessert dash – thanks to a generous donation by Wagner's European Bakery, raffles and giveaways, and a featured presentation by a Boys and Girls Club child and their family. And, of course, the much anticipated, live auction.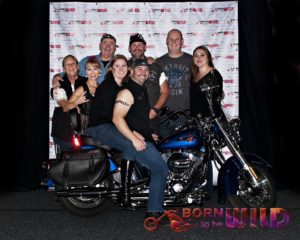 "The committee has worked tirelessly on finding the most unique and exciting items for our live auction," says Miltimore. "We were fortunate to find trips and experiences in the United States and abroad in addition to some really exciting dining options. We love the Pacific Northwest and always try to create a few amazing packages from our region as well."
Here is a sampling of some live auction items available for bidding on September 29:
A luxury dining experience in a unique boutique restaurant on Lummi Island, consistently named one of America's top 100 restaurants.
A one of a kind racing experience.
A Seattle Seahawks autographed chair, courtesy of Olympia Furniture Company.
A private jet trip to Bend, OR.
And, a trip for four to Nashville
Finding a reason to attend is easy.
"It's all about and for the KIDS!" reminds Conklin.
Did you know that BGCTC serves over 750 kids daily? They do this through community generosity. Every donation and sponsorship allows them to reach, and positively impact, a greater number of kids and families.
"The primary goal of our Born to Be Wild Charity Event is to raise operating funds for our five clubs in Thurston County. This is our most important fundraising event and it provides approximately one third of our total annual fundraising income," explains Miltimore.
The mission of the Boys and Girls Clubs of Thurston County (BGCTC) is to inspire and enable youth to realize their greatness. They provide safe places for students to be after school and prepare kids and teens for real world success by focusing on academic success, character development, citizenship and healthy lifestyles.
At a recent BGCTC donor appreciation event, one of the attendees summed up the purpose and power of BGCTC in these simple words: "Kids make up only 30 percent of the population in Thurston County, but they are 100% of our future."
In other words, it's never a bad idea to invest in our kids.
Tickets can be purchased online at www.bgctc.org. Ticket numbers are limited, so don't hesitate to reserve your table today. More information about purchasing full tables can be obtained by calling the BGCTC Administrative Office at 360-956-0755.