On the eastern slopes of the Olympic Peninsula, where banana slugs and mountain goats outnumber people, there is a river valley full of adventure and beauty. Under the soaring eagles above a river valley full of deer, elk, salmon and towering trees, the Hood Canal's Hamma Hamma region is waiting for your discovery.
Offering front country and backcountry camping, breathtaking hikes to high alpine lakes, incredible views with solitude and serenity, the Hamma Hamma area is one of the Pacific Northwest's premier wilderness entry points. Whether you backpack, car camp or day hike, you'll find something perfect for your next outdoor adventure day in the Wild Olympics.
The Hamma Hamma river valley has one front country campground with minimal amenities, making it a perfect basecamp to discover the wonders of this often-overlooked region. There are just 15 first come, first served campsites, so plan ahead and show up early. There is no water available, so you must bring your own and there is just one vault toilet. You will have a fire ring and a picnic table, perfect for meals after a day of hiking and river watching. While amenities may be lacking, the campground is right next to the Hamma Hamma River and there is a short trail for families to walk which overlooks a gorgeous section of the river.
There are five main hiking destinations along the Hamma Hamma River Valley that make this region second to none. From routine day hikes easy enough for the family, to remote lakes perfect for animal enthusiasts and anglers, hiking around the Hamma Hamma is world class.
Lower Lena Lake and Brothers Basecamp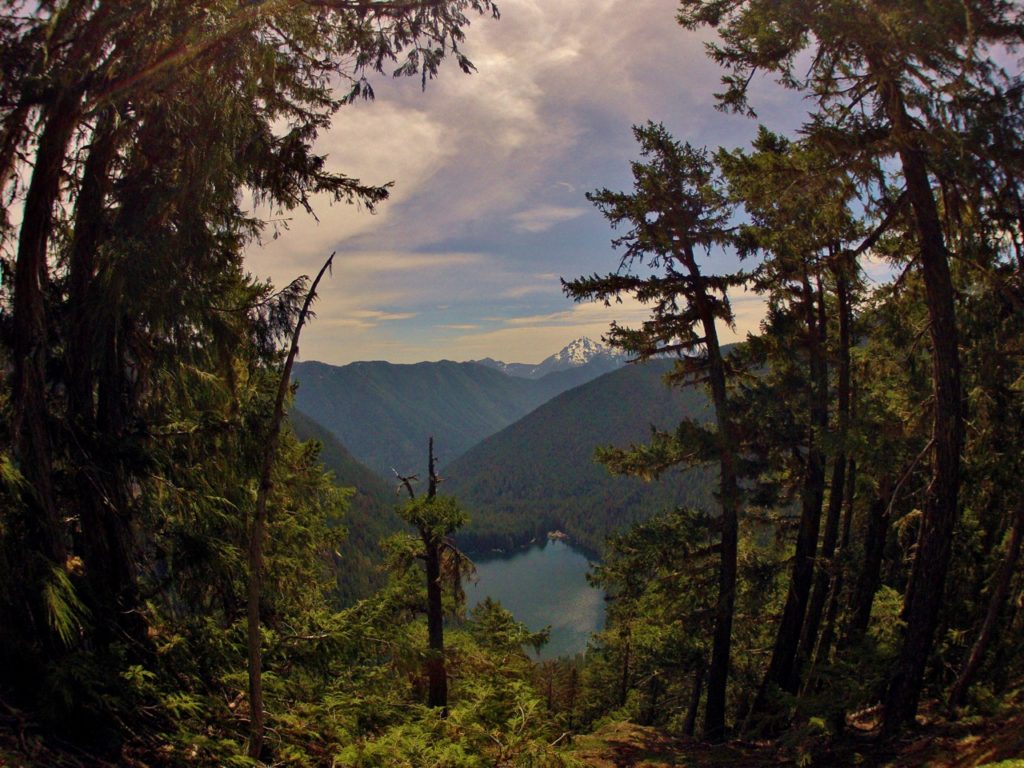 We start, as most hikers who discover the region, with Lower Lena Lake. Lower Lena Lake isn't the easiest hike on the Olympic Peninsula, but it is a perfect day hike and a great place to start your Hamma Hamma hiking experience. With awesome wooden bridges, moss covered rocks and a huge lake, this is a fun hike year-round. On this seven mile round trip trek, you'll gain just 1,300 feet of elevation as you walk past an underground river, gorgeous cascades and beautiful forests along this kid-friendly, dog-friendly trail. Lower Lena Lake is also a great place for backcountry camping in Olympic National Forest.
From Lower Lena Lake, two additional trails wind deeper into the wilderness of Olympic. The first is the three mile trail leading from Lower Lena Lake to the Brothers Basecamp in Olympic National Forest. With boulders the size of houses draped with thick blankets of moss, the path from Lower Lena Lake to the Brothers Basecamp will be one you will want to return to over and over again. Called the Valley of the Silent Men, you'll pass seasonal waterfalls and a lazy creek as you hike through the forest. Hiking here gets you away from the crowds at Lena Lake while giving you an amazing experience in the wilderness.
Upper Lena Lake
Upper Lena Lake in Olympic National Park is like a miniature version of the grandeur of Glacier National Park. Most often attempted as a multi-day hike, the trail to Upper Lena Lake is pretty, steep and well worth the effort. In total, reaching Upper Lena Lake is 14 miles round trip and gains nearly 4,000 feet. With that effort and elevation gain comes great reward. Gorgeous views of two Olympic mountains reflect off the cool waters. Upper Lena Lake has remote campsites and frequent wildlife sightings as well. This trail is one of the best places to go to get hooked on backcountry camping. Keep in mind that you will need to wade through a creek right before the upper lake, but the view of The Brothers will make you forget about your wet legs.
Lake of the Angels
The next hike is further down the dirt road along the Hamma Hamma River, but is one of the crown jewels of Olympic National Park. Offering stunning views of a pristine alpine lake and gorgeous mountains flanked by marmots and mountain goats, Lake of the Angels along the Carl Putvin Trail is a slice of heaven on earth. The eight mile round trip trail starts out steep, gets even steeper and then, after a small amount of scrambling, spits you out into a gorgeous valley called "The Valley of Heaven." Highlighted by the Lake of the False Prophet, this valley is also the boundary where you enter Olympic National Park. After one more steep, but short hilltop climb, you'll catch an unforgettable view of Mount Skokomish and the Lake of the Angels. While best done as a multi-day hike to this backpackers dreamscape, the trail can be done in a day by serious hikers.
Mildred Lakes Trail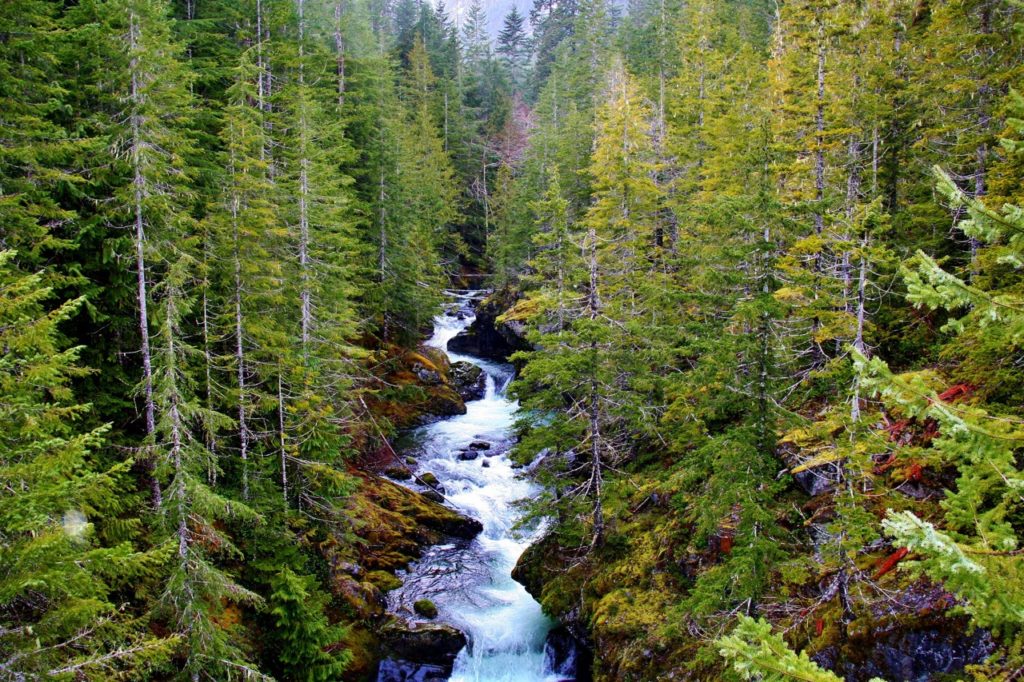 Finally, at the end of the road, the Mildred Lakes Trail is for those who want a true challenge. While there is a gorgeous waterfall at the trailhead parking lot that gets a lot of traffic, the Mildred Lakes Trail is mostly empty year round. The trail is a tough, sometimes hard to follow and should not be tried by beginners. While steep at times, this rugged hike is downright gorgeous, leading to some of the best lake fishing and backcountry camping on the entire Olympic Peninsula. With huge trees and seasonal berries along the way, this fishing-hole trail is sure to become a favorite, if you can work up the energy to power up the hills. The nine-mile round trip trail does require a small bit of scrambling, so be aware that it is not just a walk in the park.
For more Olympic hikes, pick up a copy of The Definitive Guide to the Olympics, available as both a hardcopy and ebook, so you can have the content on your phone at all times. Offering 77 of the best hikes and numerous stops at gorgeous viewpoints, this book will fuel your wanderlust spirit and show you more beauty found in the region.