There are many events in our area that make their mark on summer but nothing comes close to Capital Lakefair. This annual celebration transforms Heritage Park and includes live music, delectable food, thrilling rides and vendors from every corner of Puget Sound. What started out as a small carnival on the shores of Capitol Lake in 1957, Lakefair has quickly transformed into a summer staple.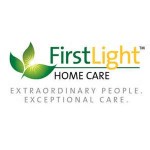 Much more than a fair now, Lakefair offers a wide variety of arts and crafts, a car show and "Kid's Day". And, on the Friday of Lakefair, a free event just for seniors and their families is becoming a crowd favorite. 50+ in the Park is on July 14 from 9:00 a.m. to 2:30 p.m. in Heritage Park.
"Lakefair Children's Day had been happening each Saturday of the fair for a number of years," explains executive director of Senior Services for South Sound, Eileen Mckensie-Sullivan. "In 1996, we proposed a Senior Day and did it in partnership with the Retired Senior Volunteer Corp (RSVP). Originally the event was held at Sylvester Park where seniors enjoyed music in the gazebo, BBQ chicken and ice-cream sundaes. Our first time around it rained on us, but we decided to do it again the following year. People loved the small town fair feel of the event."
While the first 50+ in the Park was a small event at Sylvester Park, it has grown rapidly over the years to include live music and entertainment for nearly hundreds of attendees. "The event gets better each year," describes current event coordinator, Marcy Angel-Rosenlund. "All of the sponsors set up booths and provide free information for seniors along with raffle items. There are games, prizes and giveaways at each booth. There is even a prize drawing at 2:00 p.m. this year worth $500!". The major sponsors of the event are Clarus Eye Center, Shea Homes, and Health Alliance Medicare.
"The entertainment is fabulous," exclaims Marcy. "It's always a draw for people to attend. When planning the event, the committee always incorporates things that seniors really love. Our main headliner is Danny Vernon, 'The Illusion of Elvis'. This year he will also be incorporating some fabulous songs from 'Grease' with Marcia Soule Smith."
Along with the sounds of Elvis from Danny Vernon, guests can enjoy a wide variety of performances including groups, soloists, dancers, and comedy sketches from Entertainment Explosion, a 50 and up, Olympia-based performance troupe. This non-profit performance group not only puts on a fabulous show but donates their proceeds to the eight local school districts of Thurston County to help fund their homeless and needy student support services.
Along with the music, this year's event is offering a few new additions to the entertainment lineup. "A new type of entertainment we will have this year includes exercises and salsa dancing. 50+ in the Park continues to grow and get better each year," shares Marcy.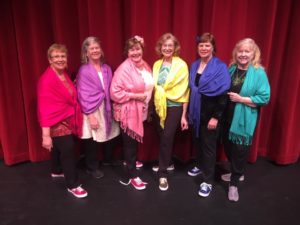 If it is your first time attending this event, there are a few big tips that can make this free experience even better. "Carpool!" suggests Marcy. "Stop at each of the 28 sponsor booths and receive information and goodies from them. There are bleachers and shade for people to sit and enjoy the entertainment. You can also bring your own chair if you like. Come early and stay all day. There is lots to do and see!"
Just as Lakefair has done for 60 years, 50+ in the Park's goal is bringing our community closer together through entertainment and local fun. "This is a free event and open to seniors, their friends and families," says Marcy. "This is a way for the senior businesses in the community to give back. This is a special day for the seniors during the Lakefair week."
For more information and a schedule of entertainment at 50+ in the Park, visit the Lakefair website.