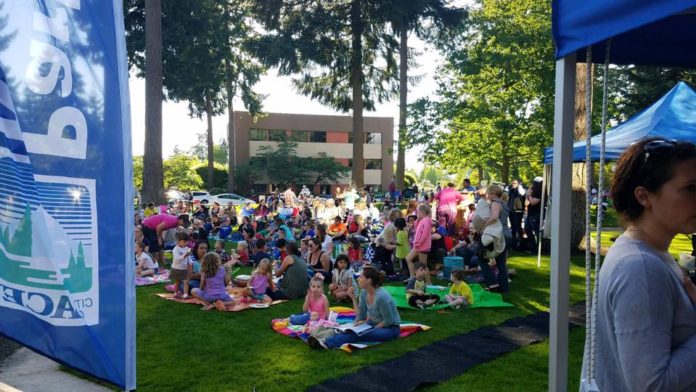 Fifty years is a milestone of perseverance and success. According to etiquette, it's an anniversary worthy of gold, to be celebrated with family and friends. When that anniversary is for a whole city, it brings with it a party that lasts more than a year.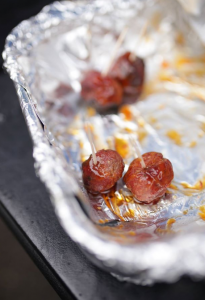 The City of Lacey's 50th anniversary celebration began with fireworks on July 3, 2016 and wraps up at the South Sound BBQ Festival on July 8, 2017. There, they will host live music and an interactive time-capsule dedication celebrating the city's past, present and future.
The BBQ Festival runs from 11:00 a.m. until 6:00 p.m. on Saturday, July 8. Held in Lacey's centrally located Huntamer Park near the Lacey Transit Center, the event includes an array of local restaurants, food and merchandise vendors, and more. Come wander the aisles of samples, spices, grills and more before participating in the chicken wing eating contest or letting kids burn off summertime energy in the kids' zone.
In between events and activities, watch officials and judges from the Pacific Northwest BBQ Association judge a professional cook-off or tour Humvees and fire engines from the Washington National Guard and Lacey Fire District #3.
Mary Coppin, community liaison for the City of Lacey's Public Affairs Office, explains that "the BBQ Festival marks the end of a year-long celebration of Lacey's 50th Anniversary of incorporation and concludes with a free concert on the stage at Huntamer Park. People are encouraged to bring their camp chairs and enjoy a day of food and music."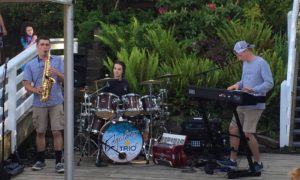 Various acts will grace the main stage that day, so bring your dancing shoes. "The concerts start at noon with a local threesome, The Edge Water Trio. Band members Jaysen Geissler, Kyle Summers and Makenzie Summers offer fun, upbeat renditions of pop songs using a powerful combo of sax, drums, and keyboard," shares Coppin. "They are a young band with a bright future. Their high-energy, family-friendly music is the perfect pairing for lunchtime BBQ. The featured band of the afternoon is 5 Guys Named Moe, a fabulous 13-piece horn-driven band that is as much fun to watch as it is to listen to. Their wall of sound will have everyone up and dancing to 60's rock and Motown classics. The Moe's play from 2:15-4:45 p.m."
To honor the City's anniversary—and celebrate its future—Lacey Mayor Andy Ryder and members of the City Council will be on hand to dedicate an honorary time capsule. "The time capsule will contain mementos from this year's celebration and 'letters to the future' from Lacey citizens and civic leaders. It will be sealed and put on display at Lacey City Hall to be opened at Lacey's 75th Anniversary party," says Coppin.
These year-long celebrations are a labor of love thanks to the Celebrate Lacey Planning Committee. This group consists of representatives from Lacey Fire District #3, Lacey South Sound Chamber of Commerce, North Thurston Public Schools, Panorama, Saint Martin's University, and Lacey Boards and Commissions.
The South Sound BBQ Festival is free and open to everyone. Bring blankets, chairs, kids, pets, and picnics to a day overflowing with the sights, sounds and smells of summer.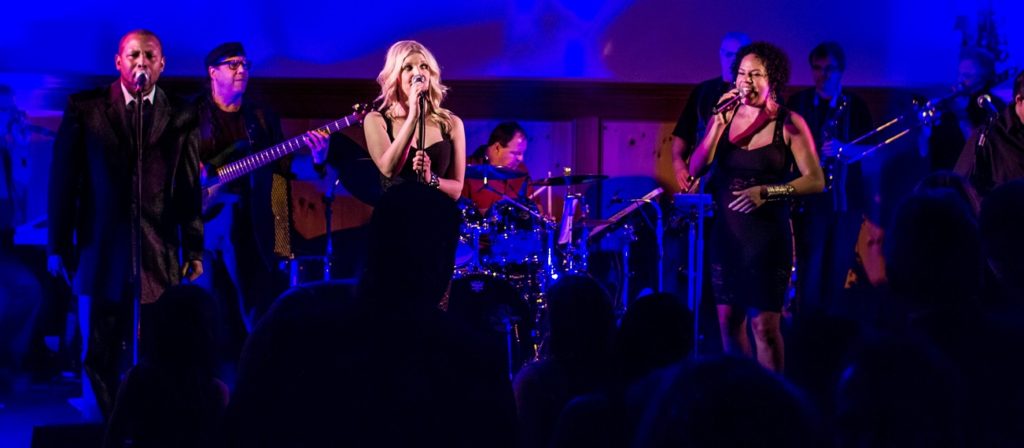 Follow the BBQ Festival and Lacey South Sound Chamber on Facebook for updates, additions and exciting details. Watch video clips from the Edge Water Trio or 5 Guys Named Moe as well to get your toes tapping.
Vaudeville actress Marie Dressler claimed that "By the time we hit fifty, we have learned our hardest lessons. We have found out that only a few things are really important. We have learned to take life seriously, but never ourselves." And few things are more important than celebrating local food, drink, and music with friends new and old.
Sponsored