For nearly half a century, inboard power boats have been zipping around Black Lake, breaking national and world records as they thunder over the glass-like water. Even with its long and storied past, this year's Black Lake Regatta is shaping up to be one of the biggest ever.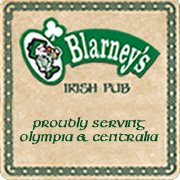 Hydroplane and flatbottom racing at the 44th annual American Power Boat Association's Black Lake Regatta presented by Seattle Drag & Ski Sprint Boats will take place July 8 and 9 with racing beginning at 10:00 a.m. and continuing until about 5:30 p.m. each day.
Spectators can watch the races from the Evergreen Shores Beach Club on Black Lake Boulevard.
The event, which will have live entertainment in the hydro pits following the races on Saturday night, will feature boats from 14 different classes.
Hydroplane races will include 2.5 Litre modified, 5 Litre, 2.5 Litre stock, 1 Litre Class, and 1.5 Litre Stock, while the flatbottom races feature boats from the Cracker Box, Super Stock, Pro Stock and SE Class, among others. The 14 classes represent one of the largest variety in the event's history.
Black Lake's course has been the site of nearly 30 national records – the most of any lake in the United States – and numerous world records.
One of the more popular classes is the 2.5 Litre Modified hydroplanes, known as the "A" class. With few engine restrictions outside of prohibiting superchargers, these boats with their engine modifications can reach speeds in excess of 130 miles per hour.
The 5 Litre E boats can hit 115 mph with their modified marine-based stock 305 Chevrolet and 302 Ford V-8 engines.
Something that will be missing from this year's event will be the inboard hydroplanes from the Grand Prix class.  "The Grand Prix World has an event that same weekend," Black Lake Regatta race director Steve Whisman said about the supercharged 26-foot long hydroplanes capable of producing 1,500 horsepower and hitting speeds in excess of 175 miles an hour. "So, unfortunately, it is unlikely we will see any boats from that class this year."
According to Whisman, officials with the Black Lake Regatta have been working with the Grand Prix World, formerly known as Grand Prix West, in an attempt to make the Thurston County stop a part of GPW's 2018 series.
The 2017 GPW series consists of eight races, beginning at the Madison Regatta in Wisconsin June 30-July 2 and concluding on October 14-15 in Manson, Washington.
The class was first added to the Black Lake Regatta in 2010. Shockwave Racing's GP-17, owned by Olympia's Rick Bridgeman, won the inaugural running locally by setting a world-record average lap speed of 116.129 mph over the 1.25-mile course.
The world record fell the very next year with Scott Pierce's GP-55 winning in 2011, covering the distance with an average lap time of 116.84.
"The fans obviously love watching the Grand Prix hydros," Whisman said. "Hopefully we will get them back. Even without them this year though, it's going to be a very exciting event."
While the Grand Prix leaves this year, the event will include performances in the morning by drag boats.  Similar to automobile drag racing, drag boat racing features two high-performance boats racing at an accelerated speed over a quarter mile straightaway.
"We're called the Seattle Drag and Ski Sprint Boats Association, but the drag boats are something we've kind of gotten away from over the years," said Whisman, who is also the president of the Seattle Drag and Ski Sprint Boat Association. "The last few years we've had canoe races open the day of racing (at Black Lake). Drag boats is something we haven't done [at the Black Lake Regatta]. It's a lot of fun to watch. I think this is something the fans will enjoy this year."
For full race details and a schedule of events, visit the Black Lake Regatta online.