Elle Hirotaka is only just one of many with the dream of becoming a princess. The only difference is that this year, she finally is one.
Every summer, between the ferris wheel rides, cotton candy and local bands, Capitol Lakefair presents its royal court of everyday high school girls who have learned to shine and better their community as princesses. The Capitol Lakefair Princesses have become a rich tradition within the Olympia community. This year, Lakefair will celebrate its 60th anniversary, with Hirotaka, a junior, representing Black Hills High School.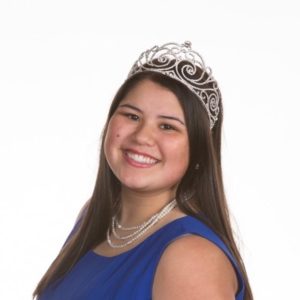 Over the years there have been 260 participants in royalty and over $300,000 dollars given towards scholarships making it one of the most prestigious scholarship programs in the area. Each member of the court will receive a $3000 scholarship with the queen receiving $5000. 
Black Hills Principal Dave Meyers shares, "The Lakefair Princess tradition has helped to give BHHS goodwill and exposure in our community." And this year, Elle Hirotaka will be representing the Wolves in style.
Besides the obvious benefits that come from being a princess, Hirotaka shares what inspired her to become Black Hills High School's royalty. "Being part of this organization is such an incredible honor. I wanted to be involved in Lakefair because of its rich tradition in the community," she says.
And rich it is. As the Black Hills Princess, Hirotaka is experiencing new opportunities she's never had before. Beyond the parades and waving, she gets the honor of speaking for various service organizations around the county and on May 19 she had the honor of attending Black Hills Life Skills Prom. Hirotaka will also have time to interact with the youth of her community as a Lakefair Princess.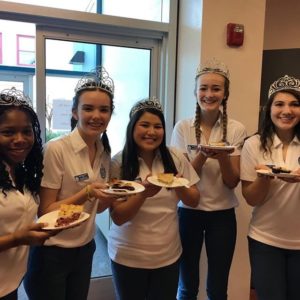 Hirotaka and the other princesses participate in local events including Olympia's Pie Fest the the Food and Wine Festival in Lacey. Starting in April, the queen and princesses began attending parades throughout the state. The Daffodil Festival in Pierce County was their first stop, followed shortly by the Apple Blossom Festival in Wenatchee.  The princesses will travel to Spokane for the Lilac Festival parade on May 20 and will continue with appearances and parades throughout the spring, culminating in the Capital Lakefair event held the third week of July. 
"Being a princess means to represent my school and my community in the best possible way. It also means being dedicated, determined, and an example for the young people I meet through my journey," Hirotaka says.
More than that, Hirotaka has made lifelong friends through this royal court. Her favorite part is growing closer to all the other girls she has met throughout the wonderful experience.
And of course, Black Hills is more than ecstatic to be presenting Hirotaka as their representative princess. "Elle is an excellent choice to represent BHHS as our Lakefair Princess," says principal Myers. She is smart and cares about her school and community. She is highly involved and is a well rounded individual."
Although she obviously already has a toolbox full of life skills, Hirotaka has learned several new values and skills that she plans on bringing into her school.
"Lakefair has given me a great deal of confidence, especially speaking in front of large groups of people. Lakefair also requires me to step outside my comfort zone to meet and interact with new people. These skills can be brought back to Black Hills and allow me to grow leadership within the school," Hirotaka says.
Working as a Lakefair Princess really is a dream come true. Through humor and kindness, Hirotaka has learned what it really means to be a princess. Anyone can be a princess, as long as you are willing to put in hard work and a sense of determination. "I have learned that you are not defined by the struggle you face in life, but rather the way you respond to those struggles," she shares.
Hirotaka would like to encourage everyone who has considered becoming a Lakefair Princess to try it out. it is an amazing opportunity for learning about yourself while representing your local community.