Success often involves teamwork. No one knows this more than Dwayne Boggs of Boggs Inspection Services. Twelve years ago, he took a risk and started his own home inspection service business in Thurston County.
From the start, Dwayne knew that building his business also meant building relationships. For over a decade, he has been partnering with real estate agents throughout Thurston County and beyond to help new home buyers close their deal with confidence.
The Boggs team's signature inspection service ­– comprehensive, unbiased, informative – is one that realtors have no hesitation recommending to their clients. And over the years, many local realtors have added Boggs Inspection Services to their go to list, cultivating close working relationships.
As a thank you for partnering with him, Dwayne and his team take two days each December to deliver a bit of holiday cheer, in person to each real estate agent who has hired one of his three inspectors during the past year. He and his "elves" – Heather and Gina this year – hand-deliver gorgeous poinsettias just in time for the holidays.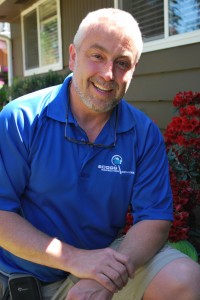 But, Dwayne knows that teamwork isn't just good for building a business, but it builds community. That's why he purchases his annual poinsettias from local charity groups each year. This year, Dwayne purchased his plants through the Kiwanis Club and, it was a lot of poinsettias – 337 to be exact. With 45% of the money going directly to local charity groups, it's a win-win for everyone.
This year, the local groups that received funds from the Boggs Inspection Services are: the Thurston County Food Bank, Capital High School Key Club, Olympia High School Key Club, Kiwanis Children's Cancer Program at Seattle Children's Hospital and the Youth Law Enforcement Camp.
Charitable giving isn't new for the Boggs team. Throughout the year, he and his team donate to different charity groups by designating a portion of each inspection done in a month to the group. Most recently, Boggs inspectors have raised money for the Muscular Dystrophy Association alongside Weichert Reynolds Real Estate, Olympia's SafePlace and the Autism Society all in the past 15 months. "Giving back is just part of who we are as a company," shares Dwayne. "Our community is important to us and their support is a big reason we are growing as a company today. We always want to include giving back as part of our business."
To date, Boggs and his team have raised around $7,000.
On December 13 and 14, Dwayne and his team put smiles on faces throughout the area when they surprised local realtors with their holiday deliveries. That face-to-face connection – a sincere thank you for the support – isn't just good business, it's just part of Boggs Inspection Service's philosophy.
Take a look through the photos below to experience what holiday cheer and happiness, personally delivered to Thurston County's real estate offices, looks like. To learn more about home inspections with Boggs Inspection Service visit www.boggsinspect.com or call 360-480-9602. Check out the Boggs Inspection Service channel on ThurstonTalk to read more.
                                                                                                                Sponsored
Boggs Inspection Service Delivers Holiday Cheer