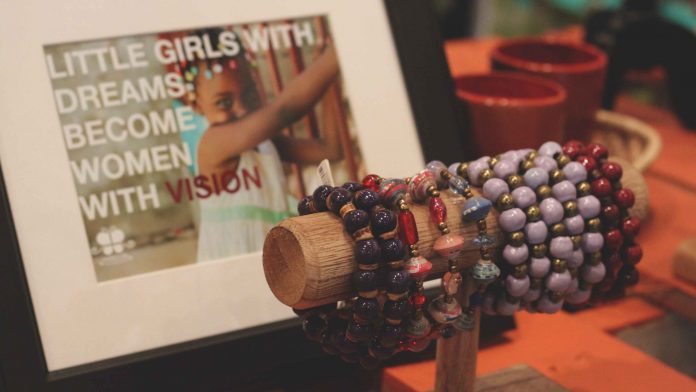 Survival has many layers and different definitions. In Haiti it means something deeper than food and shelter. The ratio of orphans to orphanages and the absence of development in education and jobs has gained attention over the years. With the support of various non-profit organizations, Papillon in Haiti, has been changing outcomes for families in Haiti since 2008.
Papillon, meaning butterfly in Haitian, has a new location in downtown Olympia, enabling the Pacific Northwest community to contribute to an important mission.
Shelley Clay, founder of Papillon in Haiti and Olympia's Papillon Marketplace, first went to Haiti in 2007 because she was interested in adopting a child. Soon after arriving she realized that most adoptions would not be necessary if households had enough income to support a family. She says poverty in Haiti is clearly the leading cause of orphans and relinquishment. Shelley quickly became determined to address this issue, producing jobs in Haiti so families could remain together.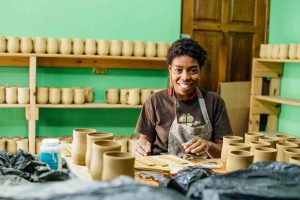 Shelley first made her move by establishing Apparent Project, a non-profit organization that acts as a wholesale distributer of handcrafted Haitian goods. This organization provides jobs in conjunction with Papillon in Haiti including the repurposing of clay, cereal boxes, and steel drums to create jewelry and other decorative fixtures. The goal is to stimulate the Haitian economy by exporting and marketing ethically produced goods from Haiti.
Apparent Project is also involved with promoting its own literacy programs, aid with childcare, and funding of emergency assistance toward medical and death expenses.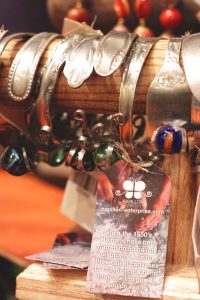 Shelley has since passed the responsibilities of Apparent Project to her mother, Marilyn, who is now the director. With her staff, Marilyn is able to help fund the crafting projects and jobs for Papillon in Haiti and Papillon Marketplace, giving Shelley time to focus on growing her business in Olympia and maintaining connections with other shops that carry Papillon's hand-crafted jewelry and other ethical fashion goods.
Shelley makes a valid argument when it comes to her passion for this business. "We need to change the mindset from charity to development. Many charity projects lack dignity," she says. Shelley stresses that Papillon in Haiti and Papillon Marketplace is a business model, and she pays her workers a living wage with the highest standards of fair trade. Shelley works directly with her employees and consumers, keeping ethics in the forefront of her mind when it comes to the products and imported goods.
Papillon Marketplace is located in downtown Olympia. The shop is a beautiful addition to downtown and has a welcoming ambiance and overall warmth in the air. Shelley is currently organizing trips to Haiti, taking groups of eight people at a time. She is starting with her Olympia staff on a 5-day trip to see firsthand the development and growing opportunities for employment in the area. There are roughly 250 employed artisans working for Papillon in Haiti, and the number will continue to increase. "What we provide is work for parents," Shelley says and reminds us that if we treat people like humans, everyone will have a role in their community.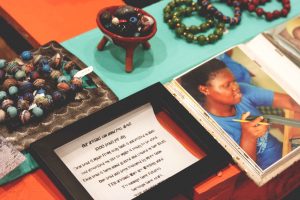 To learn more, follow Papillon Marketplace on Facebook.  Can't make it to Olympia?  Shop Papillon Marketplace online for jewelry, apparel, decor and other ethically produced gifts.
Papillon Marketplace
528 Capitol Way South in downtown Olympia
360-232-6822