During the month of September, Dwayne Boggs and his team at Boggs Inspection Services pledged to donate $5 for every inspection they completed to the Muscular Dystrophy Association. September, being national Muscular Dystrophy month, was a natural place for the South Sound home inspection team to extend their already local charitable donations to the national level.
The close relationship between the real estate team at Weichert Reynolds Real Estate and Boggs Inspection Services sparked the idea and Randy Reynolds agreed to match the donations Dwayne and his team would make. Read more about Reynold's personal connection to Muscular Dystrophy here to learn why this cause is so near and dear to his heart.
Little did Dwayne or Randy know when they struck their bargain that Boggs Inspection Services would have one of their busiest months in the history of the company. During September, the Boggs Inspection team logged 111 inspections amounting to $555 for MDA. With dollar for dollar matching from the Reynolds Team, the donation totals $1,110 for Muscular Dystrophy.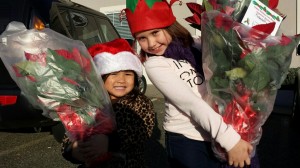 "We really wanted to do something to give back, and not just take in the dollars, along with the trust, that the community gives us," shares Dwayne of his motivation for the donation.
Reynolds was moved by the donation, saying "Dwayne, I want to thank you for all you've done to support MDA. The donation means a lot to families going through the struggle of diagnosis and treatment."
Reynold's knows first-hand the challenges, both financially and emotionally, for families facing a Muscular Dystrophy diagnosis and shared with his real estate team the impact that every dollar has for families.
"I want to thank each and every one of you," said Dwayne to a conference room filled with Weichert Reynolds Real Estate agents and brokers on October 14, 2015. "Each one of you who chose to use us during the month of September contributed to this donation."
The two partners and friends celebrated after Boggs and office manager Heather Rowell presented Reynolds with a ceremonial check to the applause of the entire staff, knowing their teamwork and philanthropy would extend far beyond the office walls to help others.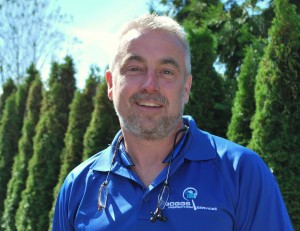 Boggs Inspection Services is no stranger to giving back, however, and they engage locally in a number of annual and individual charity activities. Each holiday season, Boggs Inspection Services supports a local dance booster club, Inspired to Dance Booster Club, by purchasing hundreds of holiday poinsettias from the group. The fundraiser helps cover the significant expenses of competitive dance from costumes to travel to competition fees. Read more about Inspired to Dance and their teamwork with Boggs Inspection Services here.
In addition, Dwayne is an active member of the Gateway Rotary Club, a local group whose motto is "Service above Self." Their annual Brats Brews and Bands event brings in a significant amount for local charities and Boggs is ready to pitch in each year to make the event a success.
Boggs Inspection Services also supports education through donations to the scholarship fund at South Puget Sound Community College. Their $500 donation helps fund training and classes for students aiming to earn degrees and launch more productive futures.
When asked if he intends to continue his charitable giving efforts, locally and nationally, Boggs smiles. "Oh, I'm just getting started. I love to give back and support the community that supports my small business and helps it to grow. It's a natural partnership and one I will continue with."
To schedule an inspection with Boggs Inspection Services call 360-480-9602 or visit Boggs Inspection Services online.