Submitted by Miss Moffett's Mystical Cupcakes
When Rachel Young, owner of Miss Moffett's Mystical Cupcakes, first started baking cupcakes out of her home in 2013, she day-dreamed about having a cupcake shop where the people of Olympia could come and enjoy cupcakes any day of the week, any time of day. A place where she could pour her heart into her craft, where her passion would be experienced by many, and the creativity, love and joy she put into her baking would be infused into her scratch-baked cupcakes.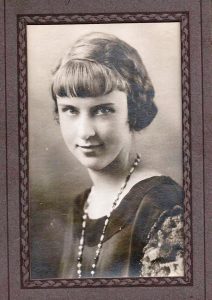 It would be a place where children felt nurtured, adults felt inspired and the divine feminine spirit would cradle all who entered like a grandmother's fresh baked love. Rachel was stirred by the spirit of own great-grandmother Rachel Moffett, who was a well-known baker and deeply loved matriarch, and decided to name her business after her.
In 2013, the early days of Miss Moffett's Mystical Cupcakes, Rachel dreamed of having a retail cupcake shop, but felt somewhat intimidated by the saturated Olympia cupcake market. There was Sweet Charley B's, two Bonjour Cupcakes locations, and Abby's Cupcakes on Plum. Yet she knew that her passion, creativity and zest was a gift. It was something she'd never felt before about anything else and was part of her own journey to self-discovery that would ultimately uncover her life purpose. She felt it in her bones.
And that realization resulted in the understanding that she wasn't in competition with any of the other cupcake businesses in Olympia. She was only in competition with herself. In that moment, she made the bold move to apply for Food Network's Cupcake Wars, without even owning a cupcake shop. This leap of faith, and her total disregard for the skepticism around her, made her feel exhilarated, and it was a feeling that would become familiar over the course of her journey.
In October 2013, Rachel did indeed appear on Cupcake Wars and walked away runner-up of the Season 9, Episode 6 "L.A. Bridal Bash" episode (available on Netflix). Shortly thereafter she was approached by the owner of Sweet Charley B's cupcake shop to take over their lease, and a few weeks later, opened the first Miss Moffett's Mystical Cupcakes, downtown Olympia in the Market Centre Complex near Mercado's and the Farmers Market.
Almost three years later, Miss Moffett's has two additional locations: one inside the Capital Mall (near the food court) and one in the Lacey Fred Meyer complex (co-owned with Elle's Floral Design).
August of this year, Miss Moffett's partnered with Thurston County's brand new food delivery service PugetSound2Go, offering delivery from all three of her cupcake locations.
And this month, she has a big announcement to make: Miss Moffett's has partnered with The Painted Palace at 609 Capital Way South in Olympia. Their cupcakes will be offered for sale at the adorable café, which offers crepes, espresso, beer and wine, as well as Paint & Sip parties, princess parties and more.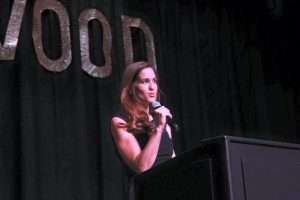 With all the changes that have unfolded over the last three years, Rachel still feels there is so much more to come. Her ultimate goal is to build Miss Moffett's into a franchise turn-key system, with locations all over the globe. She is so passionate about her mission and vision for Miss Moffett's, sharing her story with others and inspiring people to follow their dreams, that she even offers public speaking.
Being a single mom of three young boys, Rachel feels that her life purpose is empowering women, especially young women and girls, by sharing her story with them and encouraging them towards their own paths of inspiration, courage and leadership. She feels that through all the struggles of business ownership and trial and error, she will someday be able to impart her knowledge to others. She is also on the United Way's Women's Leadership Council, taking action in the community to directly impact women and girls.
"To me, Miss Moffett's isn't just about cupcakes. Miss Moffett's is about making the world a better place – one cupcake at a time," says Rachel.
Find Miss Moffett's Mystical Cupcakes on Facebook for the latest events, news and flavors!