North Thurston High School football coach William Garrow believes Ross Sherrer is a gifted enough player that he could play at the collegiate level.
"Size-wise he's not a Division I type," Garrow said about his 5-foot-9, 160-pound senior, "but I told him he could play Division II or Division III somewhere. I asked if he wanted me to help him look into some schools, and then he said something I have never heard a football player say before."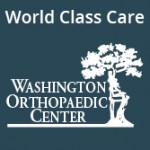 Sherrer thanked his coach for the offer, and proceeded to inform him of his future plans.
"He said, 'You know coach, I think I'm going to go to Washington State and become an orthodontist,'" Garrow said.
Sherrer, a three-year starter, has gained a reputation on the team as somewhat of a jokester, leading Garrow to question whether or not his reply was truthful.
It was.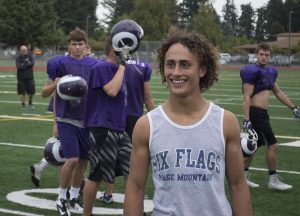 "I just like teeth. I love smiles," Sherrer declared. "I got my braces off and started thinking about what I wanted to do for a career when I was in middle school. I've just always been drawn to it. If I don't get a scholarship to play football somewhere, I am going to pursue my dream of becoming an orthodontist."
While he initially turned away Garrow's suggestion of seeking out a college to play football at, Sherrer has since warmed up to the idea, and the way he's playing, dental school may be placed on the backburner.
Sherrer, a senior, is a two-way terror for the Rams this season, capable of changing a game's momentum at any moment.
"The biggest thing about Ross is he's fearless and sometimes to his own detriment, but he works his tail off," Garrow said. "Genetically, he just wasn't blessed with great size, but he's one of the strongest on the team and he is our fastest player. He's the best kid we have in regards to pure speed and it's a matter of us doing the best we can as coaches and use him in different ways that allow him to be successful."
It didn't take very long for Sherrer's prowess on the field to shine through. During North Thurston's first game, a 28-27 overtime road victory over Auburn Riverside, Sherrer set up one touchdown with an 89-yard run and scored the eventual game-winner in the extra session with a 19-yard scamper, giving Garrow his first career victory in the process.
"He makes plays for us. We do everything we can to find as many ways to put the ball in his hands offensively or defensively," Garrow said. "We will put him in safety, play him at outside linebacker. Offensively, we put him in the slot. We put him at running back. We put him at wide receiver. He's probably our best offensive weapon and we find as many ways to get him the ball."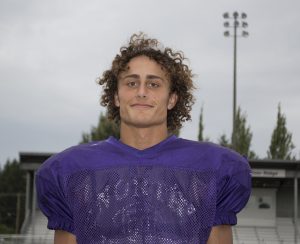 Garrow estimates the Rams ran 60 offensive plays in their victory over the Ravens. Sherrer was targeted in 28 of those plays.
"So nearly every other snap we're putting the ball in his hands," Garrow said. "He's a game breaker for us."
Sherrer, who holds six school weight-lifting records and is the school's 400-meter record holder in track, has been waiting nearly two years to finally take the field at 100 percent.
A year removed from being named the team's defensive MVP as a sophomore, Sherrer saw his junior campaign slowed due to a reoccurring high ankle sprain.
Eight plays into last season Sherrer suffered the setback. It caused him to miss a handful of games, and when he was on the field he was not at full strength.
He played sporadically until the final game – a thrilling 30-24 come-from-behind victory over Enumclaw which sent long-time coach Rocky Patchin out on a high note and provided Sherrer with the foundation for this year.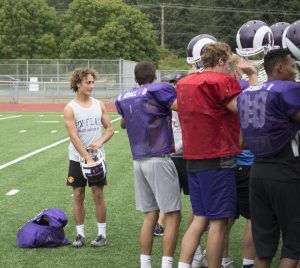 "If I don't have that game last year, I'm not sure I would have had the push I had during the offseason to get ready for this year," said Sherrer, who rushed for 150 yards in the victory against the Hornets in the Rams' 2015 finale. "It definitely served as a big motivation heading into my senior year."
And this senior season Sherrer could parlay into a football scholarship.
"He's just a great kid," Garrow said. "He's a goofball. It's just his personality. To his credit though, when it's time to work, he puts in the work. He showed great commitment this summer."