Total joint replacement surgery is a daunting prospect for anyone. The idea of an entire joint in your body being removed and replaced by prosthetic parts still seems amazing, despite the nearly 70-year history of hip replacement and 42-year history of knee replacement.
Advancements in medical procedures, materials, and medications have allowed physicians to improve patient outcomes and healing times significantly over the decades. As a result, doctors are now able to offer outpatient total joint replacement surgery as an option for qualified patients. Yes – that means you go home the same day.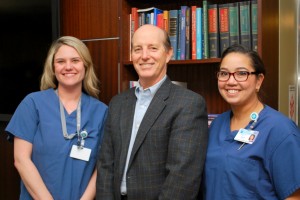 Olympia Orthopaedic Associates has led the way in total joint replacement in the South Sound for years and construction of their West Olympia Surgery Center in 2012 allowed the group to expand their services.
The program was carefully planned with input from all impacted departments at Oly Ortho and outpatient total joint replacements began last year. "March 2016 was our one-year anniversary offering this program and we've performed over 100 outpatient total joint replacements with great success," shares Dr. Stephen Snow, Medical Director of the Outpatient Surgery Center at Oly Ortho.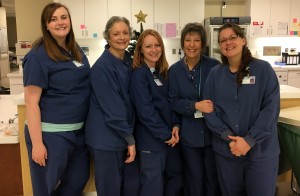 "It's a bit of a paradigm shift," Dr. Snow admits. "These bigger surgeries can be safely done in an outpatient setting with very high patient safety and patient satisfaction." What used to be a major surgery with a week-long hospital stay can be done, for some, in one day. Key to shortening the length of stay are advancements in pain control including regional nerve blocks, numbing only the surgical region instead of the entire limb, and local, infiltrating anesthetics delivered to the surgical sites.
"Now people can get physical therapy (PT) right out of the recovery room," explains Dr. Snow. "They can get right up and start walking instead of waiting a day or more for muscle function to return." And, when patients can demonstrate mobility and consult with the PT team directly after surgery, they prove they can successful navigating recovery at home.
"We've found that if people expect to stay for three days in the hospital, they stay for three days. If they expect to go home that day, they are disappointed if they can't," says Dr. Snow. "By preparing them and their expectations in advance, patients are much more likely to successfully follow their post-surgical plans."
Surgery Center Director Sylvia Johns and Nurse Navigator Becki Taylor are key players in helping prepare patients for their outpatient total joint replacement surgery, both physically and mentally. The first step is to determine if a patient is a good candidate.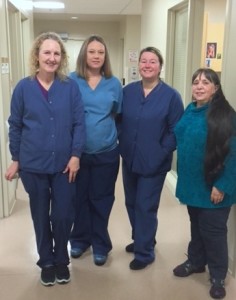 "We have selection criteria that we use to see if the patient is right for our program," shares Taylor. "First, the patient has to be motivated and have good family support at home. Second, they have to be healthy – meaning they can't be significantly overweight, have any underlying heart conditions or other critical medical issues." And when a patient doesn't meet the specific criteria for the out-patient surgery, Oly Ortho works in concert with their hospital partners at Capital Medical Center and Providence St. Peter Hospital to ensure an in-patient surgical plan is set in place.
Once a patient is accepted into the program, the preparation begins. The patient and caregiver(s) attend an outpatient joint replacement class where they receive information needed for both pre- and post-operative care. They also must attend a pre-operative physical therapy session to ensure their home environment is set up adequately, free of barriers to their recovery. "We give them all this information proactively so that they can be successful and are able to go home that same day," Taylor says.
Many things that used to be taken care of in the hospital, such as providing a walker, scheduling and seeing physical therapists, and securing prescriptions, are now pre-arranged and planned so patients are able to take care of them at home, on their own. "Everything is set up in advance so the transition from here to home is seamless," explains Taylor.
Taylor herself is one of the most valuable assets to the program. Patients have direct access to her nearly anytime either by email or phone. She follows up the day after surgery as well as a week after with each patient. "Becki's role is key to our success," says Sylvia Johns. "What she does is a bit like a concierge service that she provides to the patients so they know they can reach someone directly with any questions. Becki really prepares them from beginning to end which has influenced patients to be very motivated."
Dr. Snow is proud of the success of the Oly Ortho outpatient program and looks forward to growing the number of patients they serve, but also notes that both local hospitals offer outpatient joint replacements and that a full 80% of total joint replacement surgeries are still performed as inpatient procedures.
Olympia Orthopaedic Associates is at the front of a national trend to offer more outpatient procedures in stand-alone surgery centers. "We are really here to serve our community – that's what we're all about," says Dr. Snow. "With all the options we have locally, you really don't need to leave Olympia for a joint replacement surgery."
Learn more about Olympia Orthopaedic Associates online or call 360-709-6230.
Sponsored