Zach Teply is a senior at Olympia High School. New and exciting college experiences await him after graduation, but one piece will stay constant – his love of music.
Zach auditioned for Student Orchestras of Greater Olympia (SOGO) when he was in eighth grade and has been a part of the group ever since. Zach admits he was encouraged by a teacher to join, but now realizes that joining SOGO was a really good idea. "I don't regret it," Zach shares.
SOGO was created in 2000. This year, the youth orchestras included students from over thirty schools. As a member of SOGO, students practice together in a focused environment, intent on creating beautiful music together. Musicians also have the chance the meet and bond with other music lovers. While it may seem intimidating to some, auditioning for SOGO is a great opportunity for those with a passion for music and desire to play their instrument more.  The audition process includes a prepared solo piece, a sight reading piece to determine skill level and a written theory examination.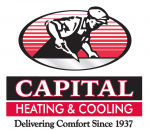 Music has been a part of Zach's life for years and takes many different forms. He started playing trombone in eighth grade and since then has joined SOGO, the Olympia High School Wind Ensemble, and the OHS jazz band. He also plays the drums in a band called "The Late Arrivals."  Within SOGO, Zach is in the Conservatory orchestra and also plays in the Brass Choir.
Joining SOGO not only gives students an outlet for musical expression, but can really help further musical aspirations and future careers. "SOGO is very well known by many musicians in the state," Zach says. He also believes that being a part of SOGO helped him get into Central Washington University, the college of his choice, by standing out from the crowd on his application. Joining SOGO can help a student distinguish themselves not only showing talent, but determination and commitment.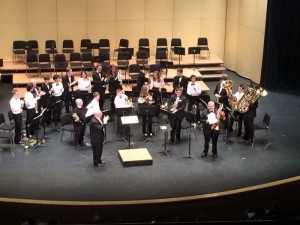 Zach's musical talents have helped more than his college application. Joining SOGO has given Zach the opportunity to meet new people also passionate about music. Zach recommends that younger students interested in music audition for SOGO while they are young, not waiting for high school. "They will meet new kids and grow as musicians," Zach explains. "SOGO showed me what it's like to be in an orchestra."
"Zach has made such fine progress as a player and leader in SOGO over the past few years," says SOGO's Musical Director, Greg Allison.
"There isn't a required skill level to be in SOGO," Zach says. "You need to audition first and after that you will be put in the Debut, Academy, or Conservatory orchestra," he explains. No matter what your musical abilities are you can be a part of SOGO and have the opportunity to become a better musician.
Zach joined SOGO just before his freshman year of high school. Those four years can be difficult and demanding at times. However, they can also help students determine what they are going to do with the rest of their lives. Many students have responsibilities to clubs, sports, and classwork. For Zach and other SOGO members, it's easy to be a part of SOGO alongside their other requirements as rehearsals are only on Sundays. There is plenty of time throughout the week to do school work, sports, and other activities. SOGO students can enjoy a few hours of focused musical instruction, honing their skills and becoming better musicians, on Sundays right before school starts back up for the week.
As a part of SOGO, students perform three concerts. Recently, Zach had a trombone solo during one of the SOGO concerts. "It was very different from being in the back of group to then be put in the front, but I loved every minute of it," Zach shares. SOGO members get a lot of experience performing and even soloing while they are a part of the group.
"His solo at the March concert was truly exceptional and a
huge crowd pleaser," notes Allison.
The program can be very rewarding for young musicians and each one gains different skills and benefits from participation. "My favorite part about being in SOGO is that you aren't going to find a bad person or musician. Everybody is super happy to be together and excited to play music," explains Zach. "And I love my trombone section. Together we are the Goon Squad," he laughs.
"Zach will be greatly missed next year from our program
but we are very excited for what is ahead for him in college and as a future
music educator," adds Allison.
SOGO will perform their final concert of the season on Sunday, May 15 at 4:00 p.m. at The Washington Center for the Performing Arts. After their performance, student musicians look forward to auditions for the next season. The process includes a prepared solo piece, a sight reading piece to determine skill level and a written theory examination.
To purchase concert tickets, click here.  Follow this link for more information about SOGO and the upcoming auditions.