The website Livability.com ranks Olympia in the top 20 of nation-wide small to mid-sized cities. The editor's cite our growing population, lower than average median home price, high quality schools, and thriving arts scene as just a few of their determining criteria.
With growth, a region also benefits from increased housing values. Between 2004 and 2014, Olympia home values have increased by more than 49%, easily securing it a spot on the list of best places to invest in real estate in Washington.
But such rapid expansion comes at a price, both literally and metaphorically. The Northwest Multiple Listing Service reported that "home prices in King County hit new highs in February as buyers tried to outbid each other for the sparse inventory in much of Western Washington…Current levels of inventory [are] well below the four-to-six months that industry experts use to indicate a balanced market."
The article continues, describing "current activity as a 'Pac-Man' market" where houses are bought as rapidly as they're listed.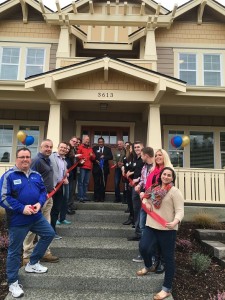 With such a seller-friendly outlook, local homeowners may choose to list their current home and upgrade—or downsize—to a custom dream house in the Village at Mill Pond live-work-play community. Located at 2400 Lilly Road NE, this Craftsman enclave promises to become a hub of excellent workmanship, natural landscaping, green space, parks, shops, and restaurants.
Since their Open House on March 12-13, RE/MAX Parkside brokers are busily showing lots and custom floor plans. With build times as short as 90 days, they are working to insure Thurston County residents can easily find the ideal home for their family's unique needs.
"We have a changing market," says RE/MAX Parkside agent Paul McLain. "In King County, there is just over one month of inventory and prices are up 24% in the past year. Thurston County typically trails behind by a few months and we are also experiencing a shortage.
"We have about 90 days worth of inventory," continues McLain. "A healthy market has about 6 months of inventory. We are expecting prices to rise and are doing our best to provide much needed housing for people in our community. We have a really excellent community and are building homes as quickly as possible, and are delivering a new and incredibly high quality product."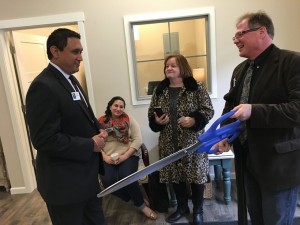 With existing homes selling as quickly as they're listed, even new communities like The Village at Mill Pond aren't immune to such fluctuations. Continues McLain, "The increasing cost of materials, the increasing demand for labor (driven by increases in new construction), and the increase in demand will drive the price of homes upward. We are committed to keeping our prices as low as possible for as long as possible."
This focus on creating a welcoming live-work-play environment is paying off. At their recent Open House, visitors shared glowing praise. Said one five-star review: "We went out this weekend as a family and took our friends to finally see this amazing project come to life! It is so exciting to have this type of community coming to this area! The houses are beautifully staged and the concept is absolutely amazing! I recommend everyone coming out to look at these one of a kind homes, and with 11 floor plans and styles of homes there is sure to be one to fit every lifestyle!"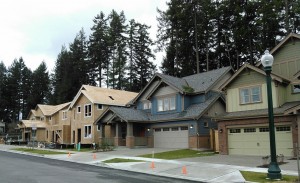 Visitors can drop by the Welcome Home Center Monday through Friday from 12:00 to 6:00 p.m. or make an appointment any time by calling 360-972-8623. RE/MAX Parkside brokers can discuss selling your current home or any of the options available. Follow news and events online or through their Facebook page for updates.
Why not take advantage of this exciting time and become part of a growing, thriving community?
Sponsored