We are so fortunate to be surrounded by natural beauty and easily accessible outdoor recreation and parks. Yet just as easy as it might be to enjoy these parks, it seems equally as easy to not take advantage of their proximity and pleasure. Sometimes it takes a little nudge to remind us what is in our own backyards.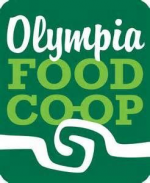 The Every Kid in a Park program has offered encouragement to local families that include a fourth grade student. Every fourth grader is eligible to receive a free pass to visit any national park, monument, forest, recreation area, wildlife refuge, or historic site. That means for Thurston County fourth graders free outdoor adventure awaits at nearby Bill Frank Jr. Nisqually National Wildlife Refuge, Mount Rainier National Park, Mount Saint Helens National Volcanic Monument, Olympic National Park and more.
Heather Myers, a mother of sixth and fourth grade daughters, was an early adopter of the Every Kid in a Park program. "I heard of this program last summer and quickly started planning park adventures at the start of my daughter's fourth grade school year. My first thought was how fun for all kinds of families."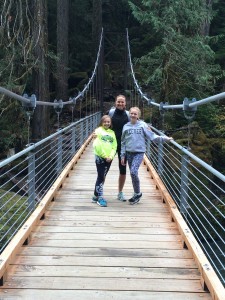 "It is an especially encouraging program for those with limited resources or those who might not typically consider excursions to national parks or outdoor activities," continues Myers. "I did not grow up doing these kind of things so I really want to provide my children with this type of experience, especially since we have so many options close by."
Already this year the Myers family has used their free passes several times. They have hiked the Staircase trail in the southeast portion of the Olympic National Park, which is an easy and captivating trail close enough to Olympia to make as a nice day hike option. They have toured the Ape Cave in Mount Saint Helens National Volcanic Monument, which is the third longest lava tube in North America. And they have spent the night camping in the scenic lowlands of Mount Rainier National Park.
"We are so close to all of these sites that are truly some of the most remarkable places in our country. Access to them is easy, entrance is free, and they are absolutely breathtaking. It is a great way to get kids active and enjoy the area we live in," Myers comments.
As further encouragement to use the free passes and learn about our nearby parks, many teachers like Mrs. Rants at Boston Harbor Elementary School (BHES) have cleverly blended classroom instruction with both field trips and Washington State research projects. Thanks to the Every Kid in the Park Transportation Grant Program all BHES fourth graders will be visiting the Nisqually National Wildlife Refuge this spring to learn about the diverse habitat from the meeting of a freshwater river and the saltwater of the Puget Sound.
Several of BHES students, like Kate Herrick and Keira Watson, selected research projects to encourage their families' use of the free fourth grade pass. While Kate has learned about the three distinct ecosystems of glacier-capped mountains, Pacific Coast and the old growth temperate rain forest within the Olympic National Park from her previous beach camping trips, she has not yet had the opportunity to visit the Mount Saint Helens National Volcanic Monument where she will learn about the volcano's 1980 eruption.
Keira has visited Mount Rainier National Park numerous times, which remains one of her favorite places to hike with her family. Mount Rainier is the most glaciated peak in the contiguous United States and offers an abundance of hiking trails, wildflower viewing, and ranger led programs. Keira shares, "I have hiked with my family when there was still snow on the mountain and wildflowers along the trails. The views from the mountain are beautiful. We usually spend the day there and bring a picnic."
Just like families throughout the country will be visiting the amazing parks in Washington State, the Myers family have designed their summer travels to take advantage of other national parks including five parks in Utah (Zion, Moab, Bryce, Canyon Lands and Arches) and the Grand Canyon where Maddie hopes to horseback ride and Taylor would like to river raft or kayak.
The free pass is valid for current fourth graders through August 2016 and admits all children under age 16 and up to three accompanying adults.
Thrifty Thurston highlights inexpensive family fun in Thurston County. The weekly series focuses on family-friendly activities throughout our community. If you have a suggestion for a post, send us a note at submit@thurstontalk.com. For more events and to learn what's happening in Olympia and the surrounding area, visit our complete event calendar.