The saying goes, "I went to a fight and a hockey game broke out."
It's no secret that hockey can be one of the most brutal sports to play. As a contact game played on slippery ice and centered on a fast-moving puck, injuries and accidents are bound to happen. Many people shy away from even ice skating due to the high risk of falling on the unforgiving ice, but not Leah Mason.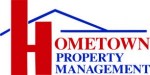 Leah, a 17-year-old junior at Northwest Christian High School, moved to Washington this past summer.  Leah was raised in her beloved sport of hockey. She grew up watching her older brother and dad play and couldn't help but want to play with them. Because of a military lifestyle, she never stayed in one place for very long. Although her home has changed through the years, her love for the sport has remained constant.
Although hockey has been a passion for her since she was a little girl, Leah has only been playing for three years. She and her older brother Ben both began skating when they were two. But unlike Leah, 20-year-old Ben has been playing hockey since he was four. "Just growing up watching my brother practice and watching his games, I always knew I wanted to do it," explains Leah when asked about her love of the sport.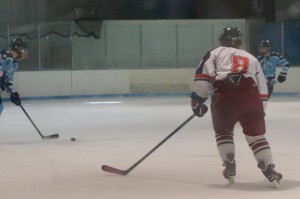 However, Leah's delayed start in the game was not her choice. "With every new season that came, I would ask my dad if I could join a team and play, but every time he would tell me I had to wait until I was the best skater out there," says Leah. And wait she did.
Leah had been told to wait for eight straight years when the time came to prove herself. It wasn't until her dad was preparing for deployment again that an opportunity opened up. "He told me if I could get better by the time he returned, I could play." For the next 15 months, Leah practically lived at the ice rink with her brother. She wasn't about to let this chance to finally play the sport she loved get away. She practiced, practiced and practiced some more. Working on things that didn't come naturally to her and perfecting the ones that did, Leah was determined to be the best skater out on the ice.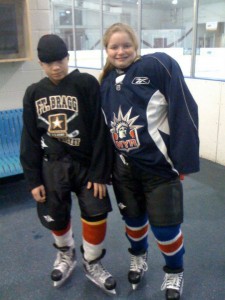 Her father was true to his word and Leah is now one of only two girls on her co-ed hockey team, The Tacoma Rockets. She has been playing for three years and looking back, she not only sees a change in herself, but also a change in the sport for women. "Hockey is currently being pioneered by women. It has been a co-ed sport for some time but this year was the first season of a NWHL (National Women's Hockey League) where women are actually being paid," exclaims Leah. "There are only four teams right now but it is evolving." In March 2015, the formation of the NWHL was announced. The league holds the distinction of being the first U.S women's hockey league to pay its players. Before the League's formation the only choice for top level women's hockey in North America was the Canadian Women's Hockey League, which is unpaid.
Along with waiting until she became a better skater, Leah also had to face another difficultly, one she didn't have to opportunity to improve through practice – being the only girl.
Even though the sport is co-ed, Leah is used to being the only girl on a team. "It didn't really matter when I was playing with my brother. I had practiced with him and he was there for me."  But now that Ben is older and no longer in the sport, Leah had to join the Rockets on her own, feeling the pressure of being "the girl" on a male-dominated team.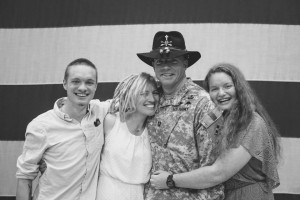 Does being the only female on the ice make her nervous? "It's different being 'the girl.' If you mess up, you mess up. But now if I mess up, it will be 'the girl' who messed up. And that is way harder to take." Even though she has had to overcome adversity and a little awkwardness by joining a predominantly male sport, she holds nothing against the guys for acting the way they do around her. "I understand. I'm breaking into their 'domain' and I'm going to have to prove myself."
The fear of failure was never something Leah let hold her back.
"There comes a time when you can't care what the person next to you is thinking. You'll only make a fool out of yourself because you're going to be stressing too much. I don't care what others may think because I love this sport with all my heart, so I'm going to try my best to better myself."
Leah ends with encouraging words for girls in any sport. "Just do it! If it's something you're in love with, then it's worth it. God has blessed you with being a woman. It's not a curse and it should not hold you back."